The Change Log in the Sequence Manager provides a historical list of change history for a specific Sequence. This will include who (user) is making the change; what is the change that is taking place (old & new values); & when did the change happen?
To view the Change Log click on the clip board icon in the far right column from the Sequence Manager.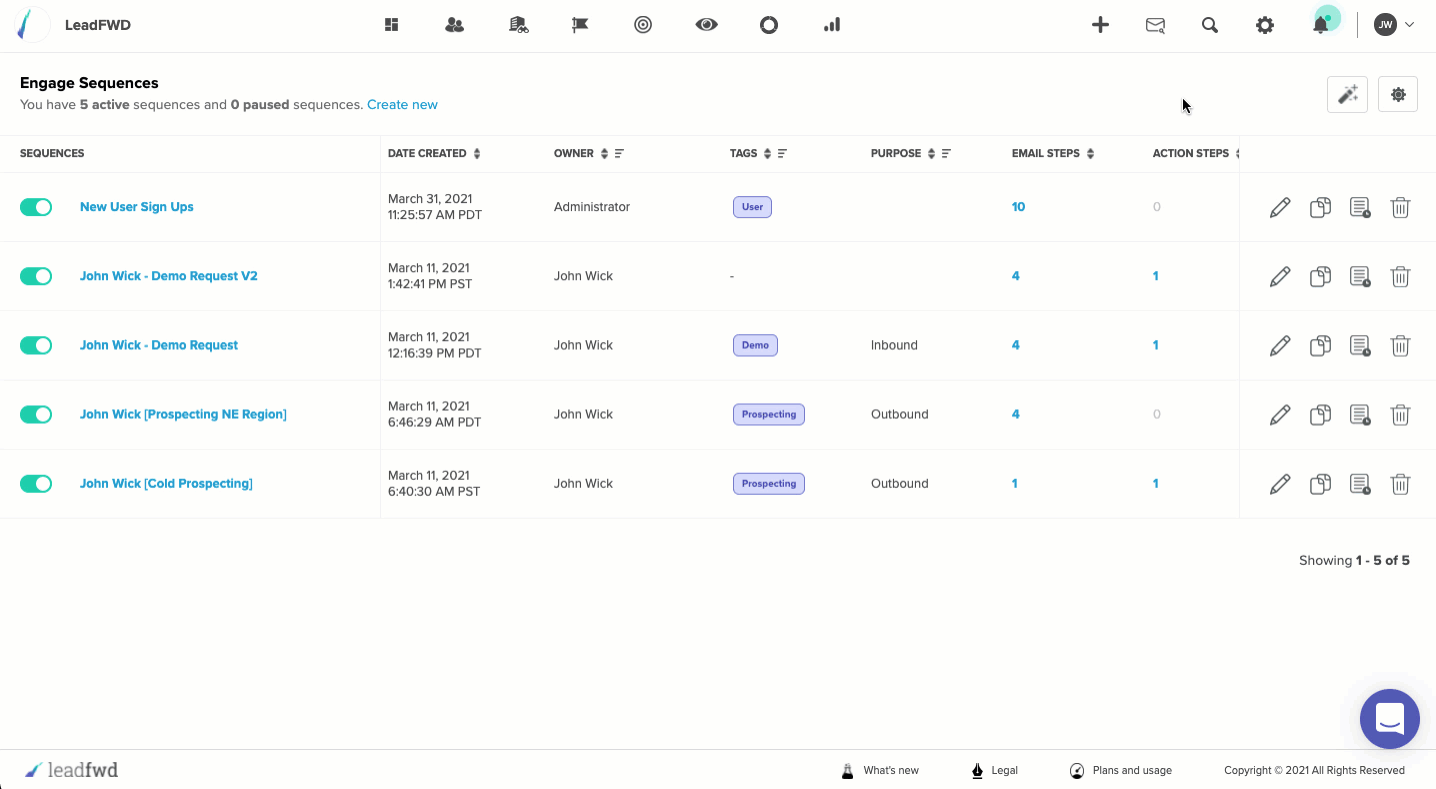 The Change Log will show, in a descending order, the latest changes that have been made to the sequence. Old values will be in red and updated values will be in green. There will also be a timestamp for when the change was saved and by which user.