There are several ways for a Sequence to end for a contact. They will fall in to one of two categories: Automatically or Manually.
---
Automatically End a Sequence
For contacts to automatically have a Sequence ended for them it falls to the settings of the sequence.
When creating your Sequence you have the option to decide what happens to your contacts that Reply or Reply in the negative.
For someone who just replies to an email, regardless of intent, you can set the reply to knock them out of the Sequence automatically. This will prevent them from receiving further correspondence from this particular Sequence. Please note this will not affect them in other Sequences they may be enrolled in.
If you decide to only end Sequences for people who reply with negative intent then a reply with a negative sentiment analysis will need to be detected by the Engage AI. Examples of this could be someone responding with a one word reply of "Unsubscribe" or of like ilk.
---
Manually End a Sequence
If you need to end a Sequence manually for a record it's a quick process. Open the Sequence in question and click on the In Progress report. You'll then be taken to a table of records currently enrolled and awaiting their next piece of content. You will see an end early button under the status column on the far right hand side. Click on end early and you will end the sequence for that record.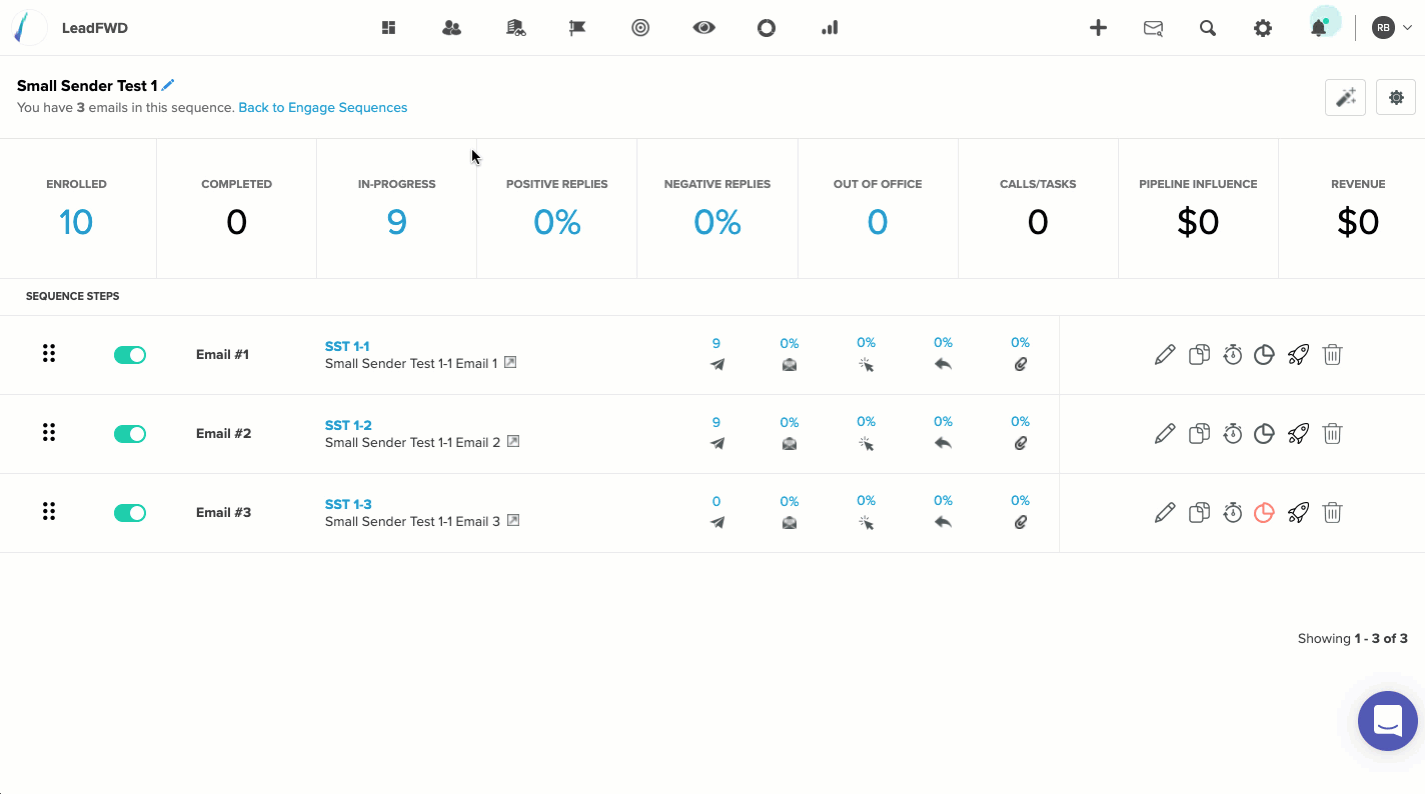 Now that record will no longer receive any correspondence from the Sequence.