360° view of each Contact's journey through the Leadfwd platform:
The Contact Insights profile view provides a complete historical activity feed of interactions and changes with every Contact in your database.
The profile view is delivered in two distinct models, the full profile view as shown above and the quick-drawer view, as shown below. The quick-drawer view is powered on most of our built-in reporting throughout the platform, to provide quick access to any Contact's history without leaving your current view.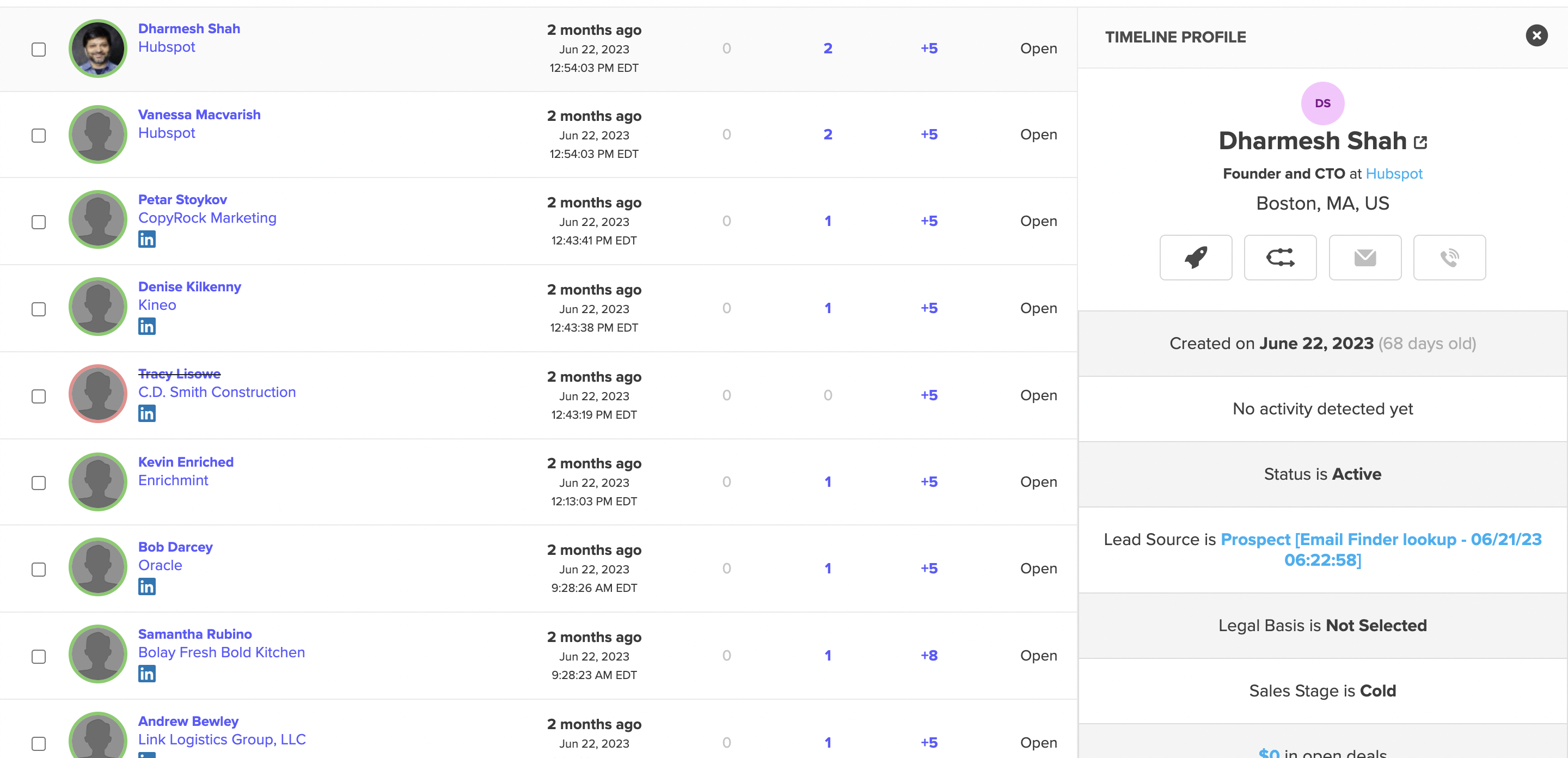 The Contact Insights profile view is also fully accessible from within Sidebar, our Chrome Extension: