Tags are unique identifiers that can be added to Contacts in Leadfwd. Tagging lets you easily sort, filter, segment and target contacts around their specific profile, behavior and actions. Tags can be added manually (to one contact or multiple contacts) or automatically (using Automation workflows, Webhooks, Zapier, etc.).
Tags can be used simply for organizing Contacts or they can be used to trigger actions like automatically adding a Contact to an Automated workflow or enrolling them into a Sequence.
Add or Remove Tags from the Contact list view
Navigate to Contacts
Apply any filters, sorting or search values
Using the checkboxes in column one, select one or many Contacts
From the bulk action row (at the bottom) select Add Tag or Remove Tag
Enter a tag value to Add or Remove from your select Contact(s)
Then click Apply Selection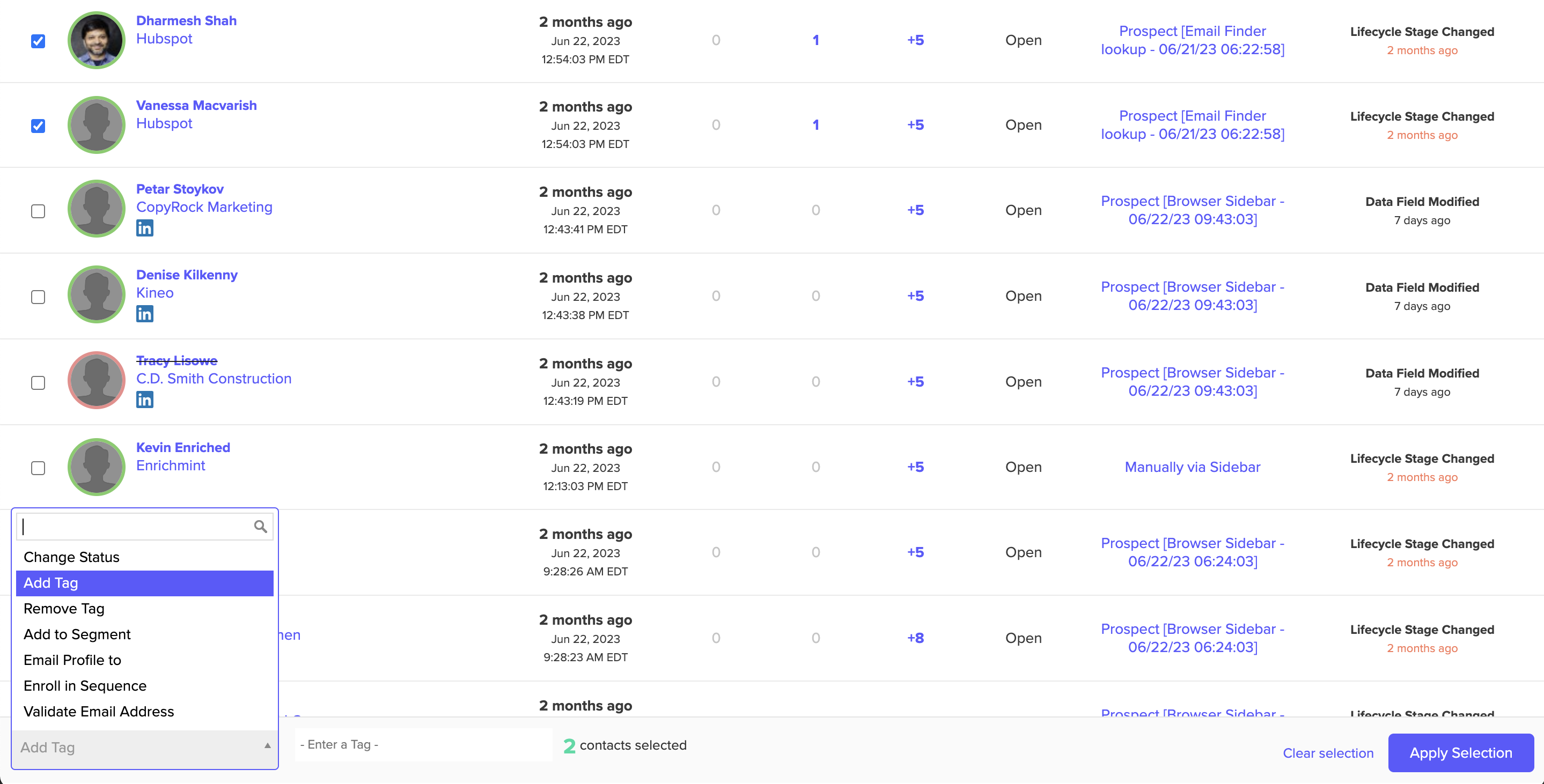 Add Tags using the Sidebar extension for Google Chrome
Tags can be assigned to Contacts from a few different key features within Sidebar:
Assign Tag(s) to Contacts Exported to Leadfwd from LinkedIn Prospector or Email Finder
Manually Create a Contact and Assign Tags
Existing Contacts in the Contacts database list view
When completing a task, you can add Tag(s) to the Contact assigned to the Task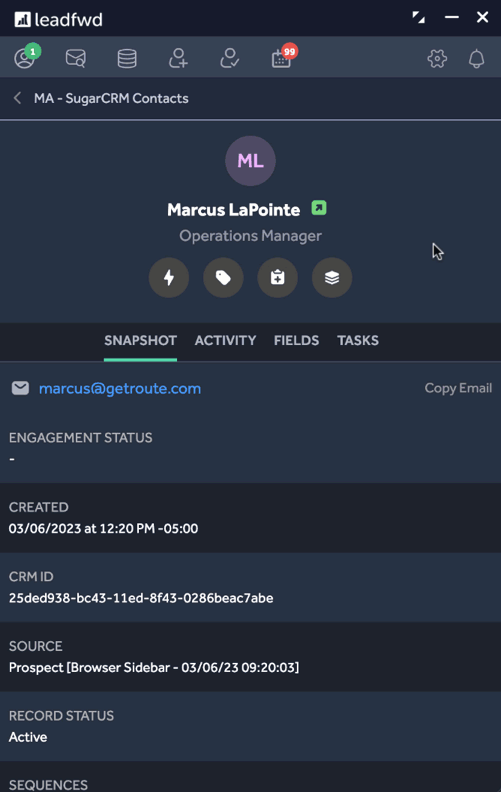 Add or Remove Tags using Automated Workflows
You can leverage Workflows to automatically add or remove Tags when a Contact matches specific conditions. These conditions can be a change in data field property, opening an email, visiting your website, completing a task, etc. There's a ton of room for flexibility with the Automation workflow builder to meet your specific use case. Once it's setup, the workflow runs on autopilot constantly looking for Contacts that match your conditions.