Adding and Tracking Attachments
Aside from traditional email metrics such as opens and clicks, Engage will allow you to track attachments sent to users. Stop guessing if your prospect has opened your the latest white paper, case study, etc that you sent. Get the answer immediately so you can better engage with your prospects!
When creating your email you will see an attachment icon on the toolbar at the base of the editor. Click on it to add an attachment from the Asset Library of LeadFWD. If the item you wish to attach is not in the asset library then you'll be able to upload it directly and utilize it.
Once you have attached a file a third checkbox will appear called Track Attachments. Check this so Engage will report back on recipients who have opened and viewed your attachment.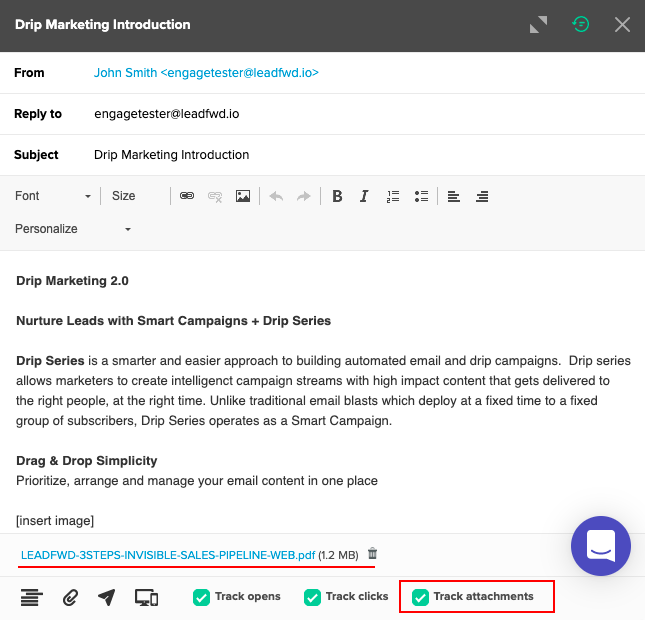 Analytics will be viewable from the sequence overview screen. From there you can drill down in to specifics of who opened it.

---
Sales Inbox
If you have access to the Sales Inbox feature of Engage then you will find a list of all viewed attachments as well. The list will show who opened what attachment and on what day the open took place.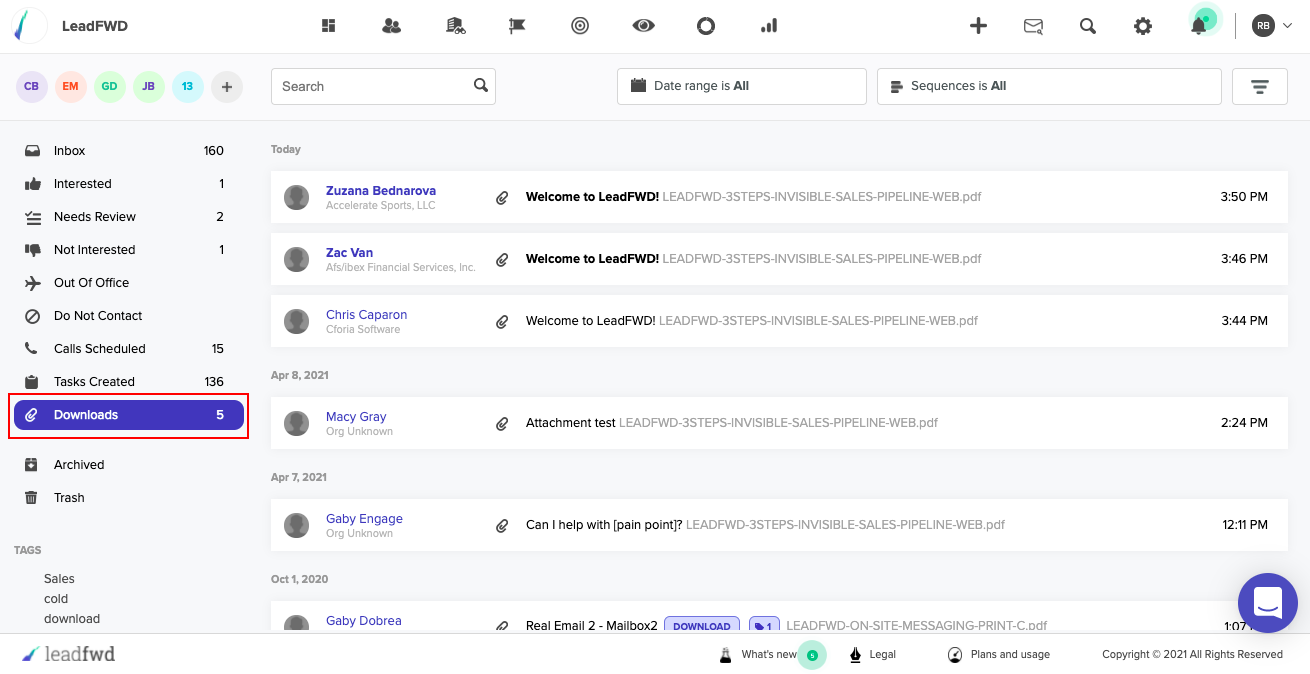 Clicking on a specific record will open up the details of that tracked download attachment.