Once the module package for LeadFWD has been installed and connect with your Sugar Sell environment you will need to sync over the different data modules in your CRM.
For SugarCRM, LeadFWD will import and sync following primary modules: Leads, Contacts, Accounts, and Targets. LeadFWD will also import and sync secondary data modules such as: Opportunities, Calls, Users, and Tasks. For Engage users these will be the available modules that can be utilized by our feature-set.
To begin syncing your data data you will need to access the CRM Connector Manager. This can be found by navigating Settings > CRM Connector.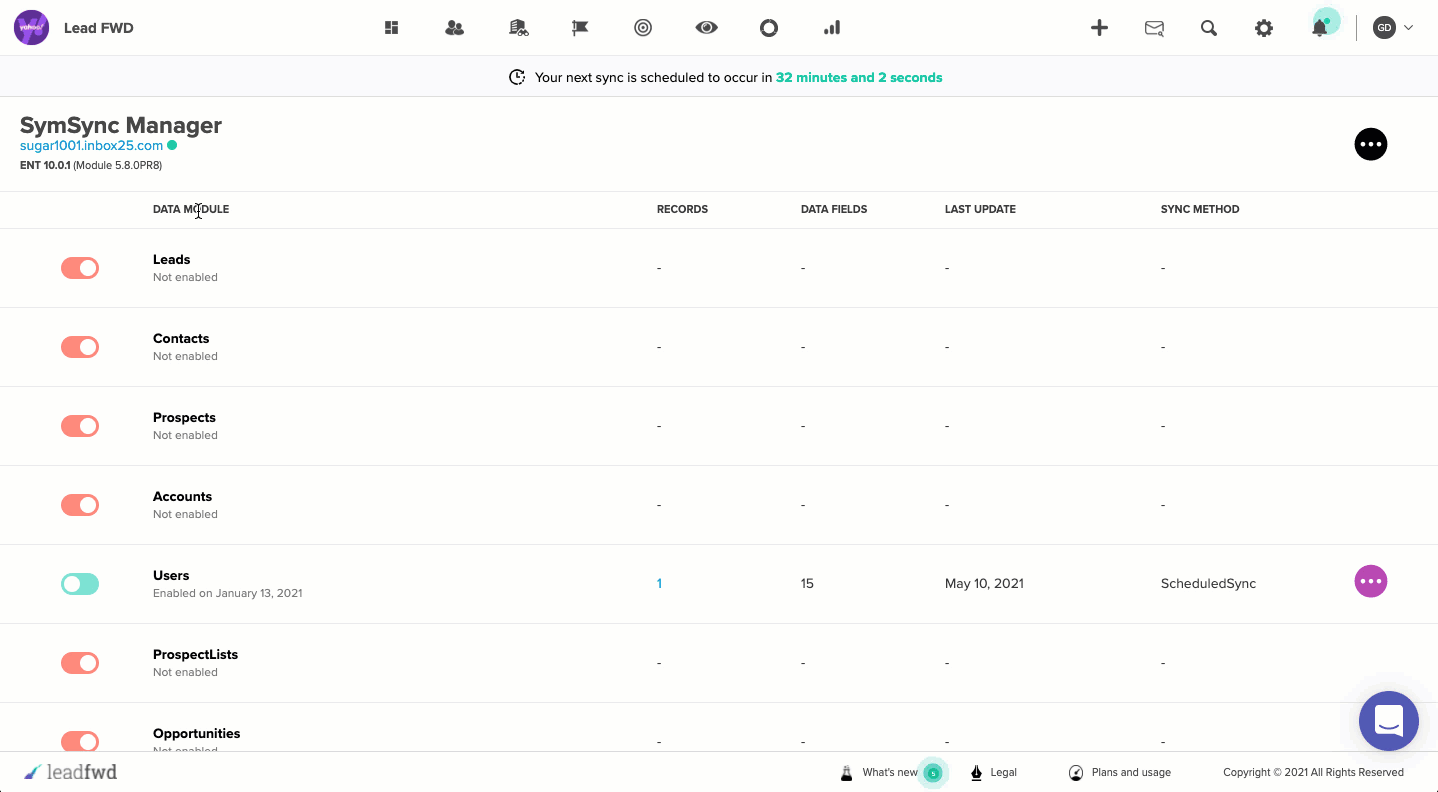 The CRM Connector will display a list view of modules that are available to be enabled. Toggles in the first column control whether a module is enabled or disabled.
When enabling Contacts, Accounts, Targets or Leads you will be granted control over which custom fields are synchronized between your CRM and Leadfwd. These custom fields can also be utilized for email personalization.