No matter where your team is working, whether they're inside their CRM or their inbox -- they'll have seamless access to their Leadfwd + SugarCRM data using Leadfwd Sidebar.
Key benefits
Access every contact, anywhere
View any contacts full engagement timeline, tracked insights and data attributes from anywhere
Schedule tasks, enroll in Sequences or tag contacts from Sidebar
One click to open a target, lead or contacts SugarCRM profile view (Open in CRM) from anywhere
One click to access any records full Leadfwd timeline view right from SugarCRM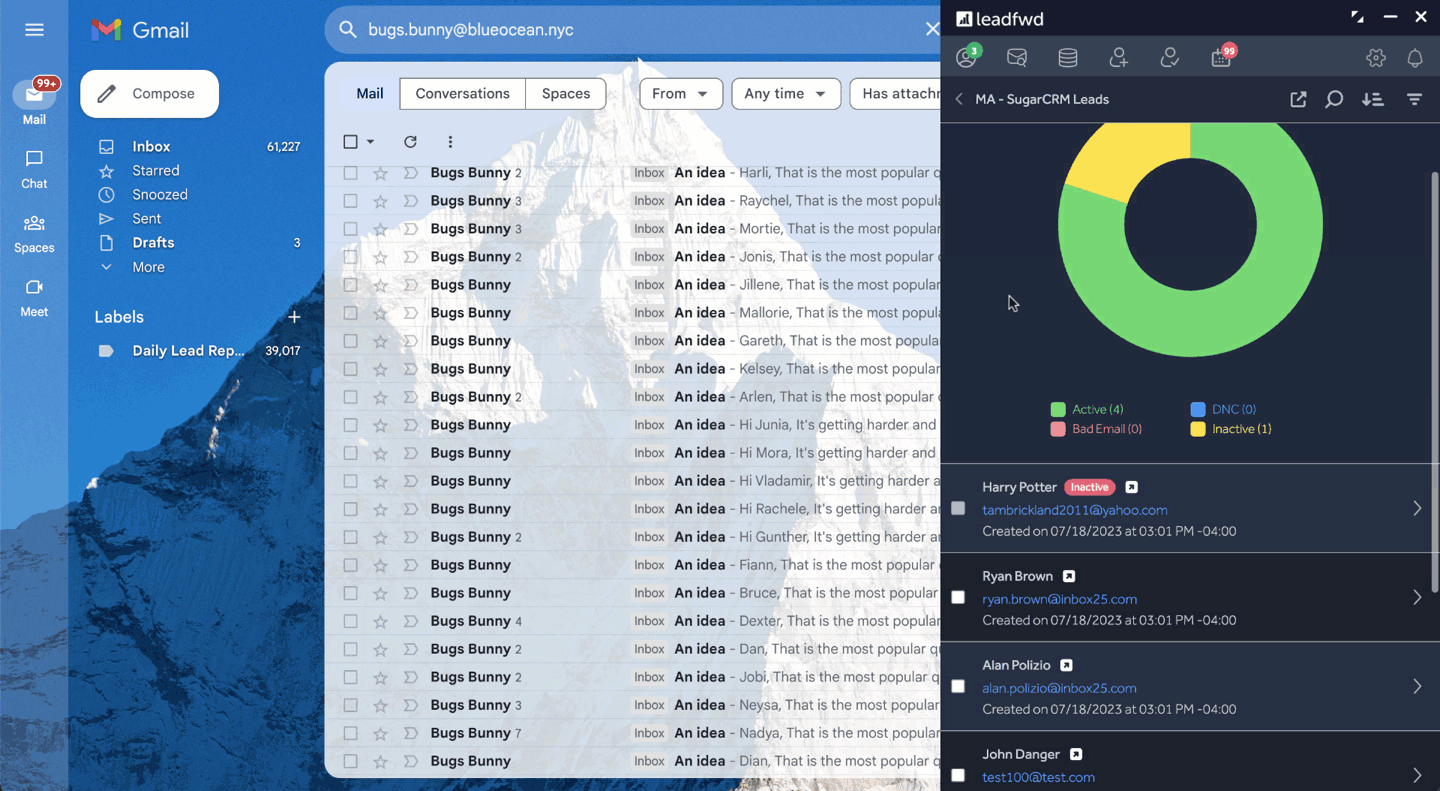 Leadfwd Engagement History inside SugarCRM
Seamless access to view a snapshot of a target, lead or contacts activity within Leadfwd or to take a deep dive into their full chronological timeline of engagement. All without leaving SugarCRM.