To connect a Gmail email account is a quick and easy process with the Google Workspace (Gmail API) connector.
IMPORTANT
Prior to any connection a Google workspace project will need to be set up. Depending on organizational access you may need to include members of your IT Department. Our article on creating a Google Workspace connector will help you get started.
---
Connecting a Gmail account
Once the workspace project has been completed and the connection enabled in LeadFWD, users can now begin to connect mailboxes to Engage.
Access the Mailbox Connector option from the Engage dropdown.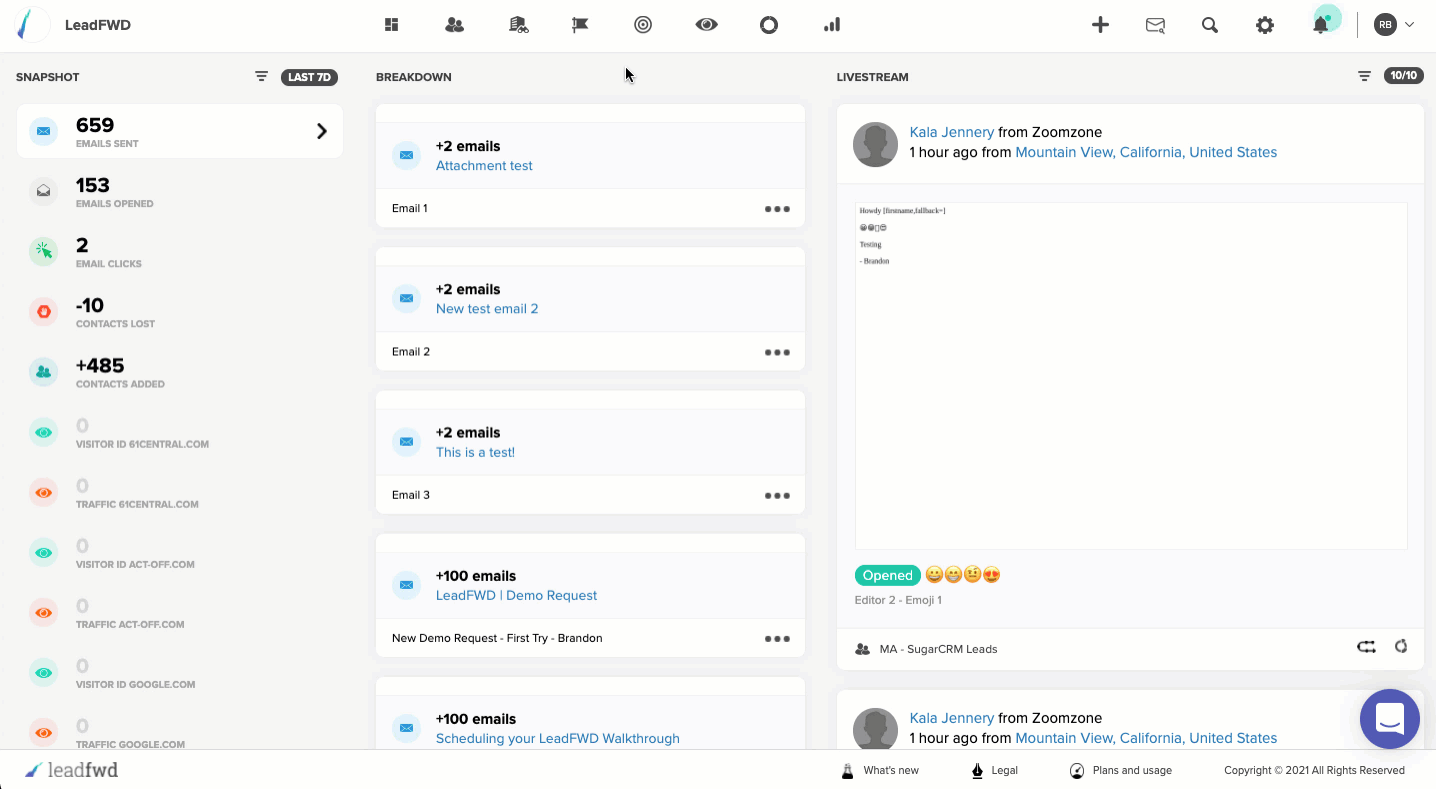 If you are connecting a brand new mailbox click on the Connect new mailbox button. If you are setting up a mailbox for a specific user then you can click on the run setup link next to their name.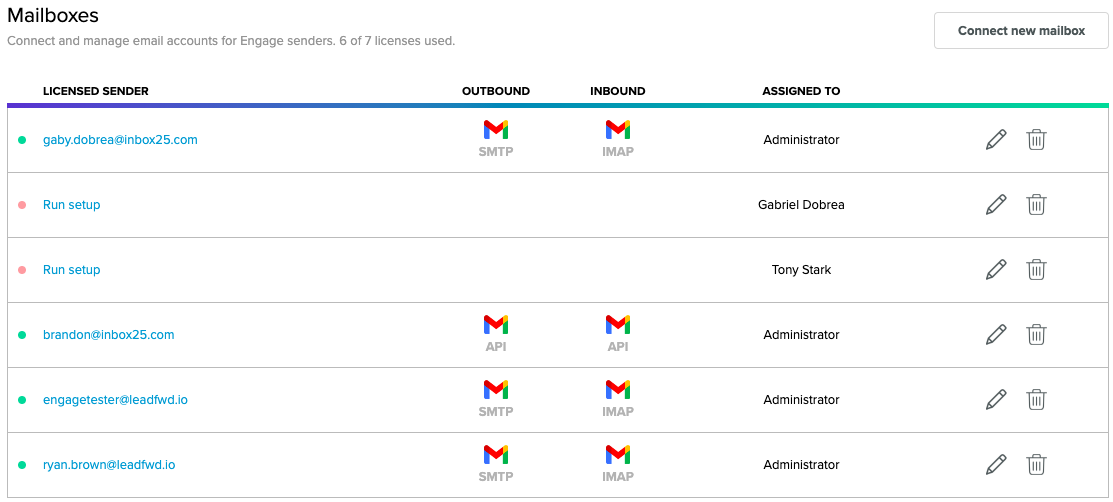 ***If you have not invited users to LeadFWD yet check out our article on Inviting your Team to see how easy it is!
On the mailbox setup screen, select the dropdown option for Google Workspace (Gmail API). You will be redirected to a screen with a Sign-in with Google option.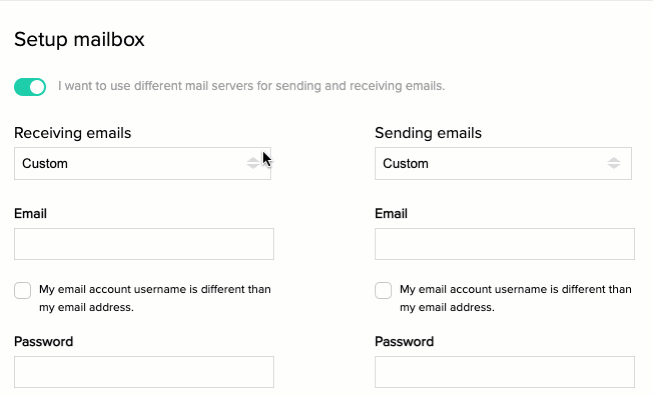 Click the Sign in with Google button. You will be redirected to a Google OAuth screen which will allow you finish the setup by connecting your Gmail account directly. If multiple Gmail accounts are present please select the account associated with your Google Workspace project.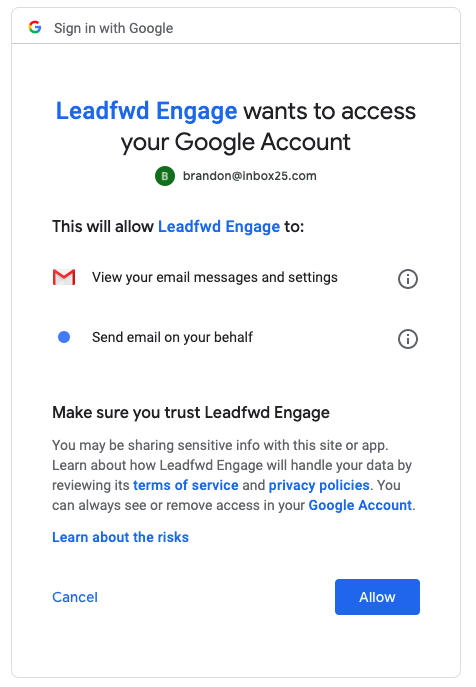 Click on the Allow button. This will finish the setup and connection for your gmail account. Upon completion the mailbox will be visible on the Mailbox Connector screen.

Now that a mailbox has been successfully connected lets get started on Creating Sequences.