Connecting LeadFWD with your Salesforce environment is a quick and easy process.
To begin you will need to access the Connectors page. You can find this by going to the Settings option in the upper right hand corner and selecting SymSync Manager.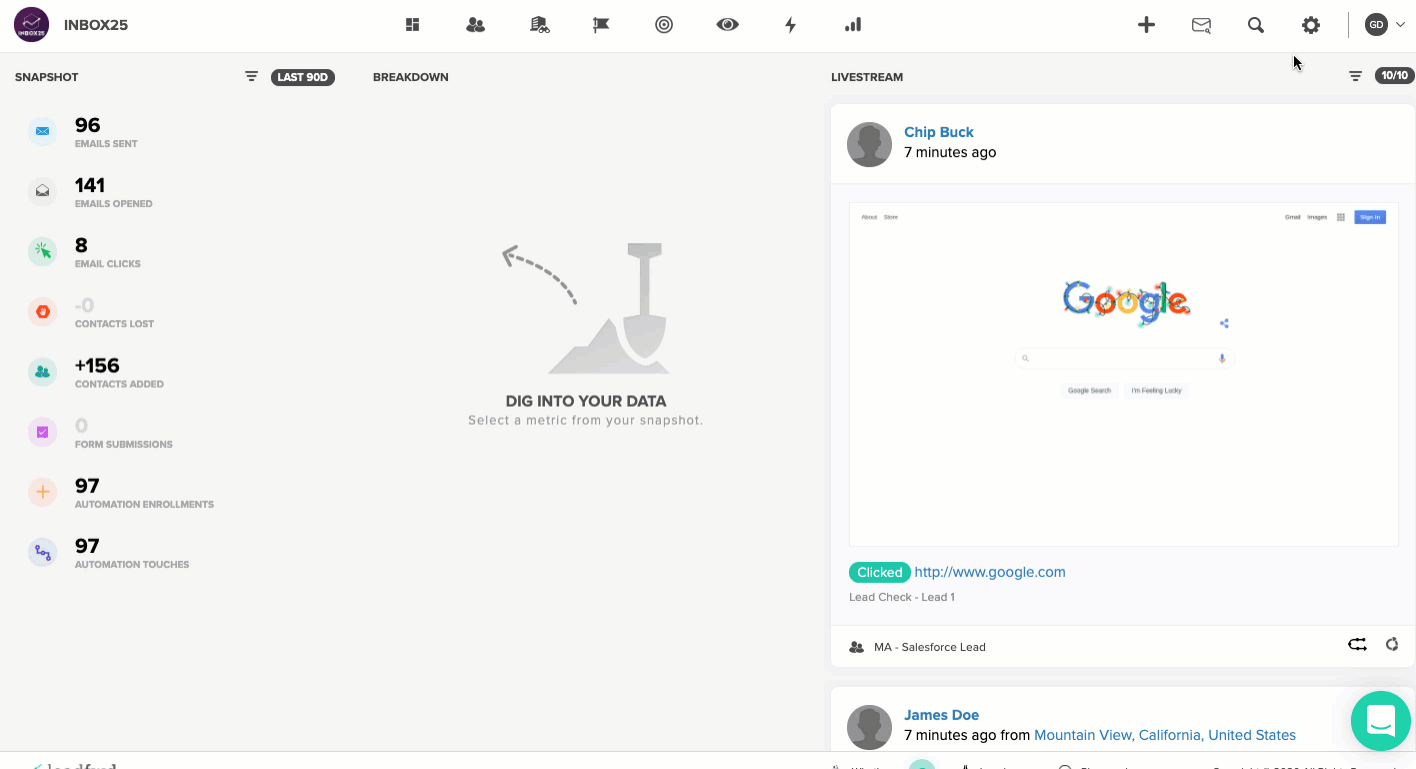 Once at the SymSync Manager page, go ahead and click on the crm connector icon and select settings.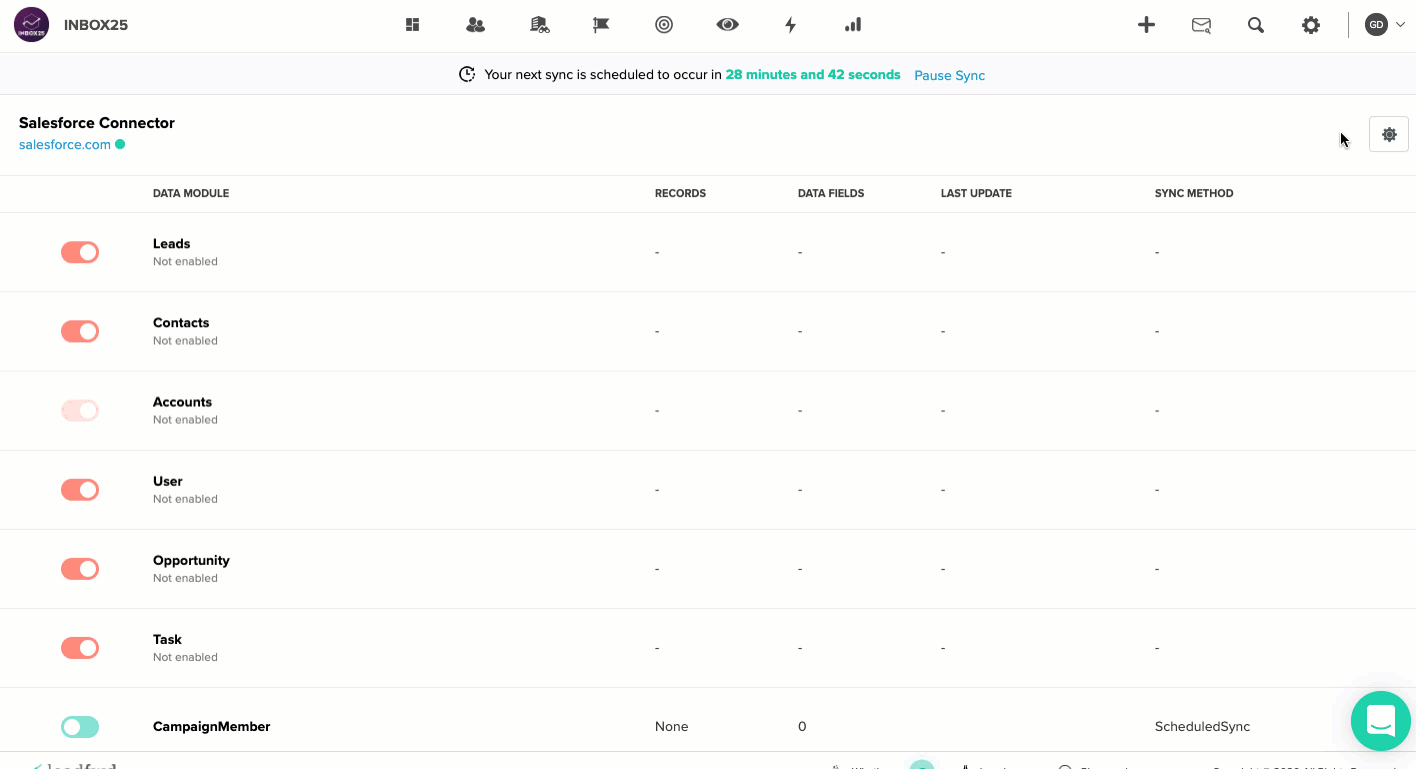 From this page you will put in your Salesforce credentials and SF Security Token. Once you've put in all required information you will receive a Successfully Connected message on the screen.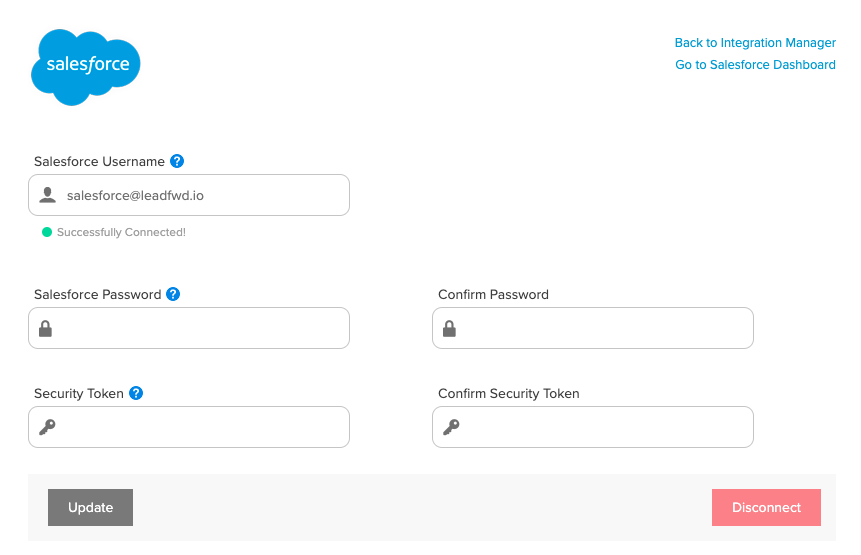 Congratulations! You now have your Salesforce account linked up with Engage and other LeadFWD tools.