In addition to sending emails to your prospects, LeadFWD lets you include certain action steps in between your sends.
---
Creating an Action Step
The first step to step to adding an action is to set the wait connector. The wait connector is the time between the email sending and the follow up action taking place. For simplicity sake we only allow wait connectors in intervals of minutes, hours, & days.
To begin click on the Rocket Ship icon in the righthand column next to the email step you want to add your action too. Once clicked you'll be prompted to choose your time interval, in put a value, and write a brief description for yourself on what the action will be. IE - 5 mins after email send prospect LinkedIn request.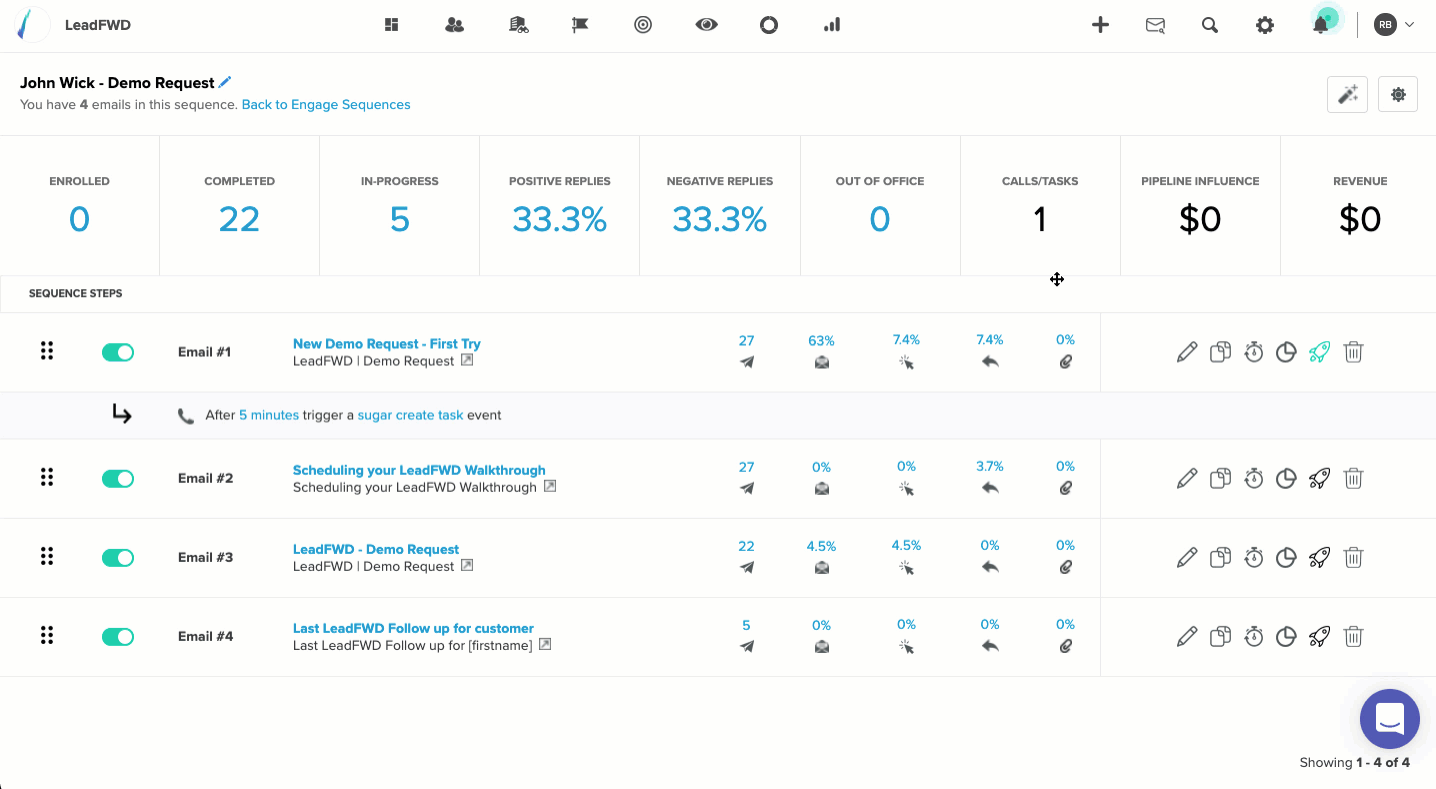 Once you're ready click the Continue button.
---
Create a Salesforce Task
Create a specific task action for your users. Tasks can be simple items such a reminding a user to send a piece of marketing content, connecting with a prospect on LinkedIn, or some other action to move the sales cycle along.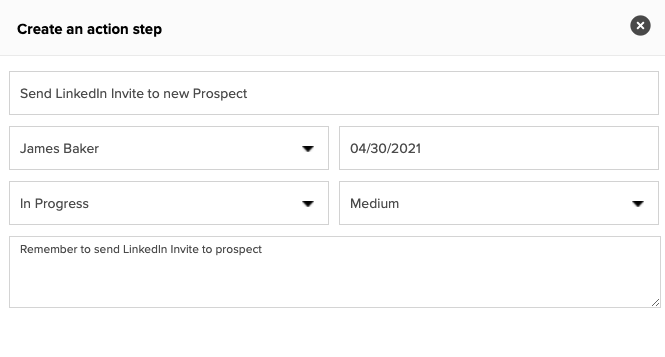 You can assign the tasks to either the CRM record owner or another Specific CRM User. The task will then appear in their open tasks in the CRM to complete.

Task actions created through Engage will also show up in the Sales Inbox. They will be under the Tasks Created tab. Clicking on a record will also show the details of the task object.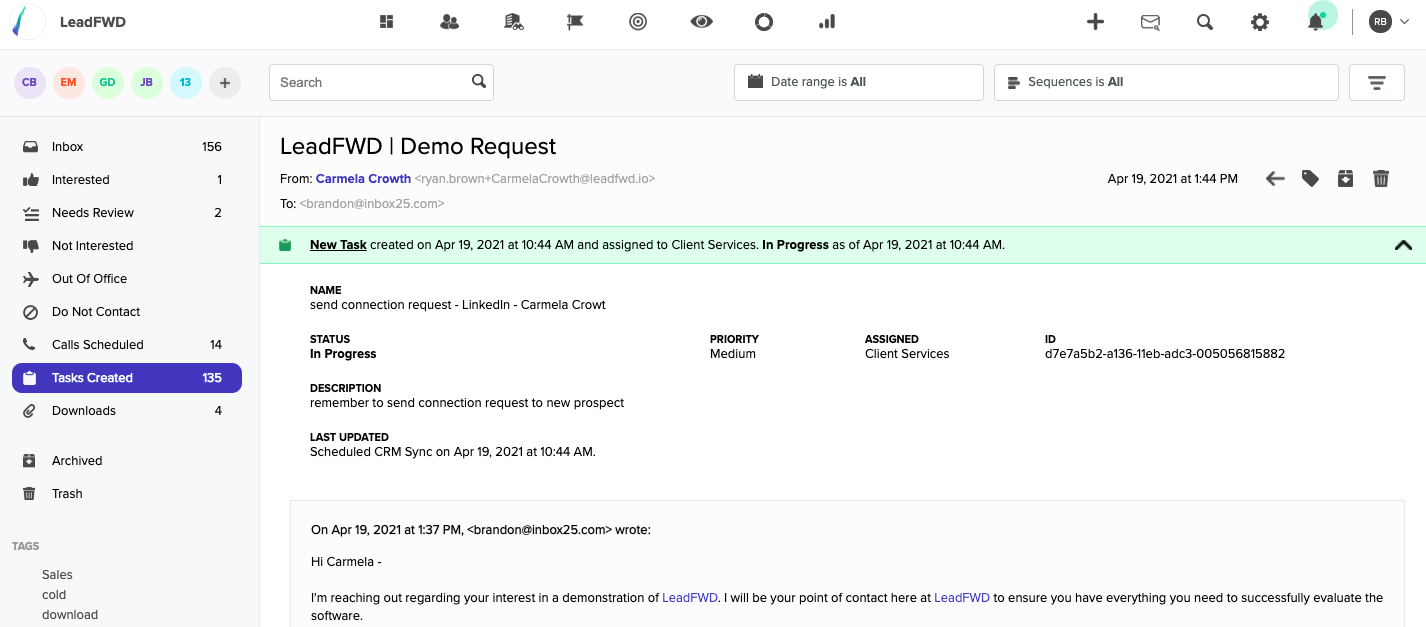 As the task object is updated in the CRM, the updates will append themselves to the call form in the Sales Inbox. IE - changing a status from In Progress to Completed.