Every connected mailbox has a daily limit that is represented by a customizable setting for each mailbox. Please keep in mind that your mailbox host and provider (i.e. Gmail, Outlook 365, etc) will almost always have a daily limit as well. Which is usually much higher than we best practices would recommend.
Navigate to Mailbox Connectors
Select

Configuration

for any connected mailbox
Scroll to Mailbox Daily Limit and enter a numerical value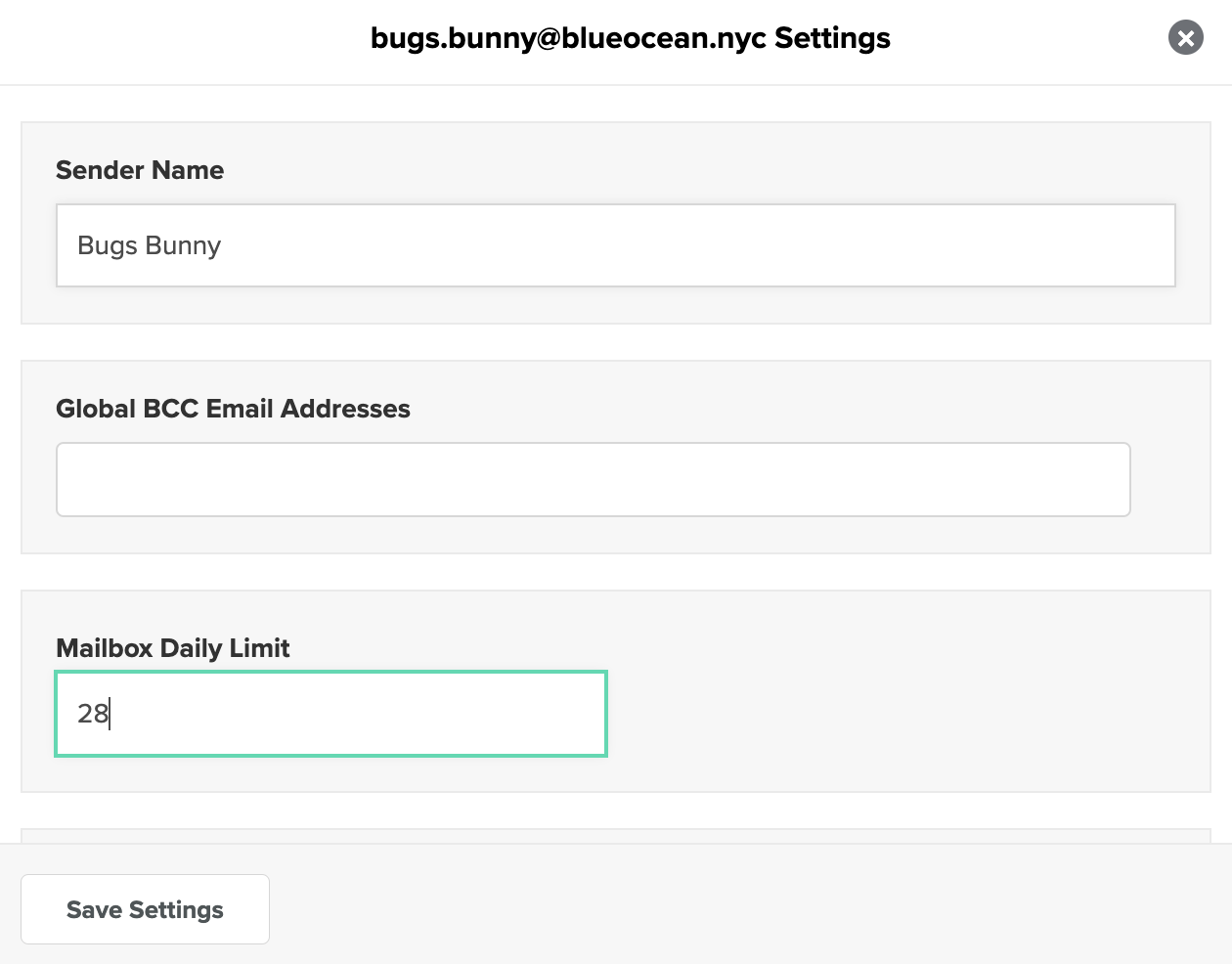 Avoid Spam Filters
Our recommended daily limit per domain / mailbox is between 25 - 35 emails per day. Sending more than that in a single day from a single mailbox will draw more scrutiny from spam prevention platforms as it begins to look like your activity is automated email and not email that could be sent by a human, and therefore less likely to be spam.