Leadfwd's native Task Management can sync completed tasks and notes to SugarCRM and save them to the related target, lead or contact automatically. Tasks are executed using our Chrome extension, Sidebar.
Requirements:
Fully enabled Leadfwd <> SugarCRM Connector
Leadfwd task created and assigned to a CRM record (target, lead or contact)
Enable (via toggle) Sync Task and Note to CRM in Sidebar in the complete task dialog.
Leadfwd Sidebar | Complete Task view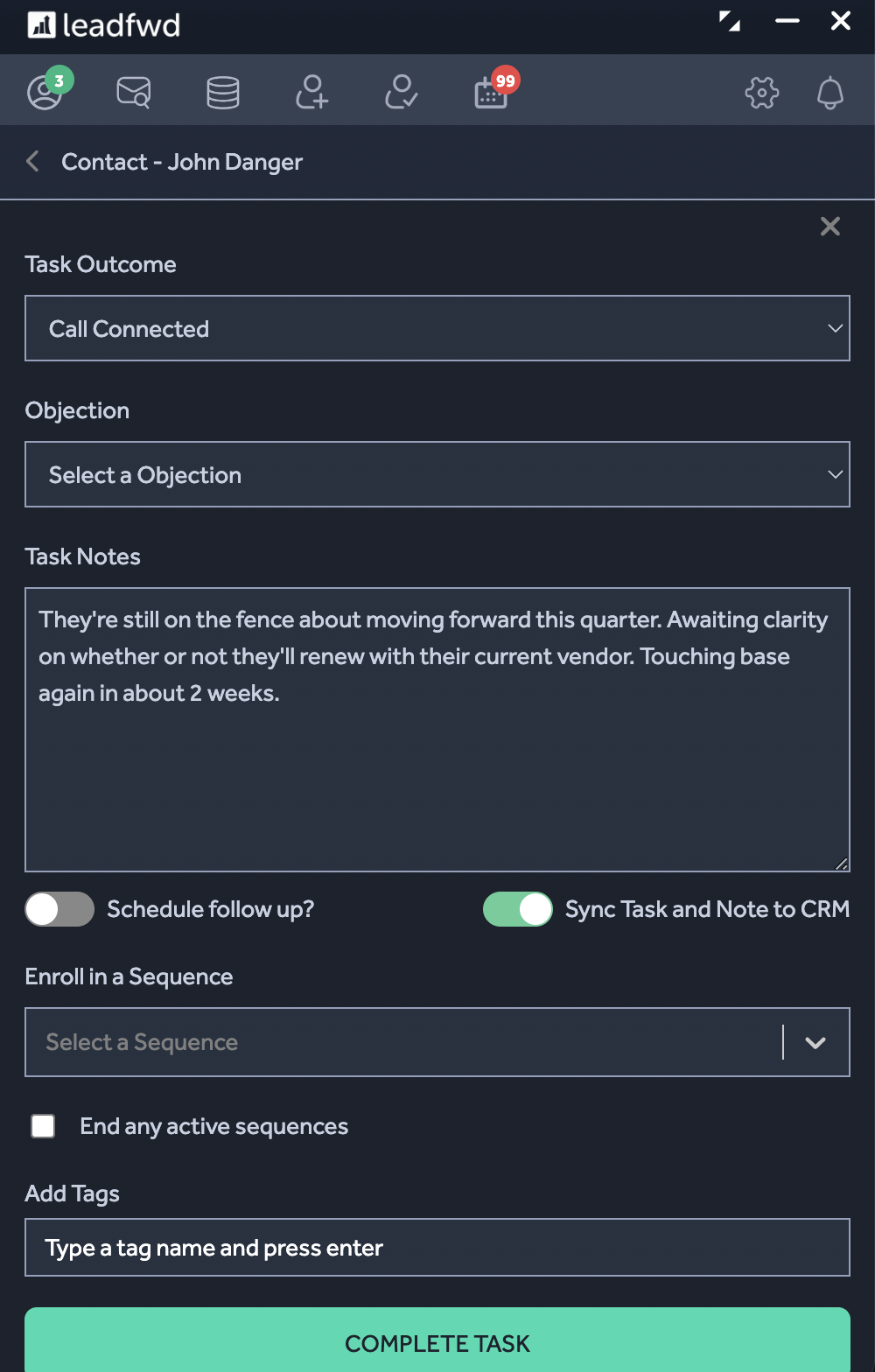 Leadfwd <> SugarCRM Connector action:
Create a new CRM Task object based on data parameters from the Leadfwd task: Name, Task Type, Date/time, Description and Status.
Create a new Note object for the related CRM Task and sync the notes included from the original Leadfwd task.
Relate task objects to the original CRM record (target, lead or contact)