For B2B sales experts looking to maximize their time, automation through LinkedIn can be a powerful tool. Automating your outreach can save countless hours and give you access to a wider variety of prospects and potential clients.
LinkedIn Automation tasks are available for Pro+ plans
Semi-automate Connection Requests, Direct Messages, Profile Views and InMail (LinkedIn Premium Plan Required)
Personalized Messaging supported for Connection Requests, Direct Messages and InMail using Personalization tokens for data field properties.
A valid LinkedIn profile URL is required to be saved in the default [linkedin_url] data property for each contact. If you're using our LinkedIn Prospector tool, the LinkedIn profile URL will be automatically saved for each contact.
LinkedIn Tasks are executed using Leadfwd Sidebar with Task-flow.
Direct Messages are only supported for 1st degree connections. If you're not already connected to a LinkedIn member, a Direct Message task will be automatically converted to a Connection Request.
Add LinkedIn Steps to a Sequence
Navigate to the Sequence Manager / Select a Sequence
Click on Add Step
Select Schedule Task
From the Type of task menu, select LinkedIn Connect, LinkedIn Message or LinkedIn View Profile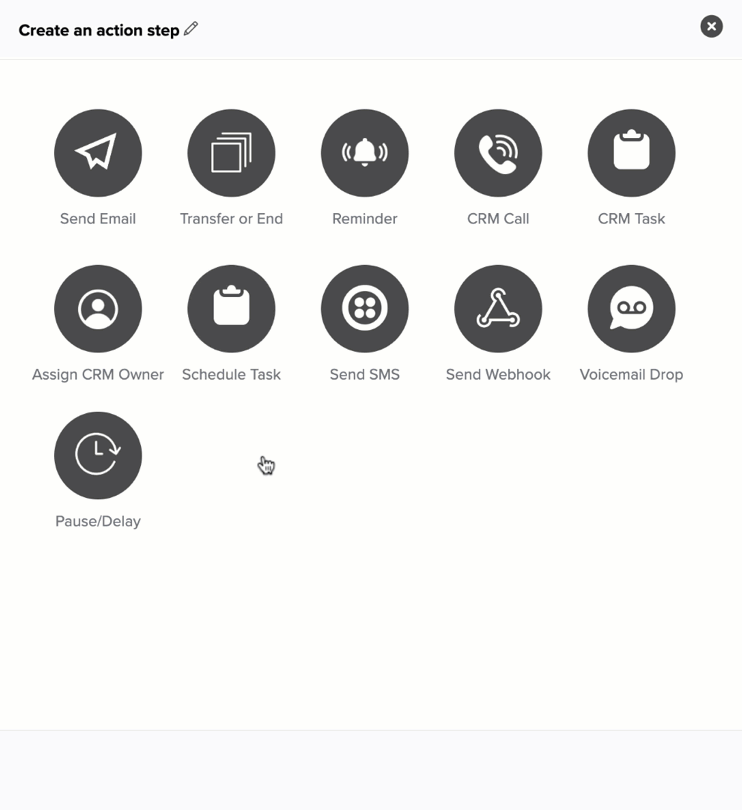 Adding Personalization for Connection Requests and Messages
Leadfwd tasks can leverage personalization tokens that are connected to custom data field properties that are related to your contacts. These tokens will be automatically pre-filled with the field value from your contact when the task is scheduled and executed. The message body will be completely personalized when its auto-filled into LinkedIn for Connection Requests and Messages.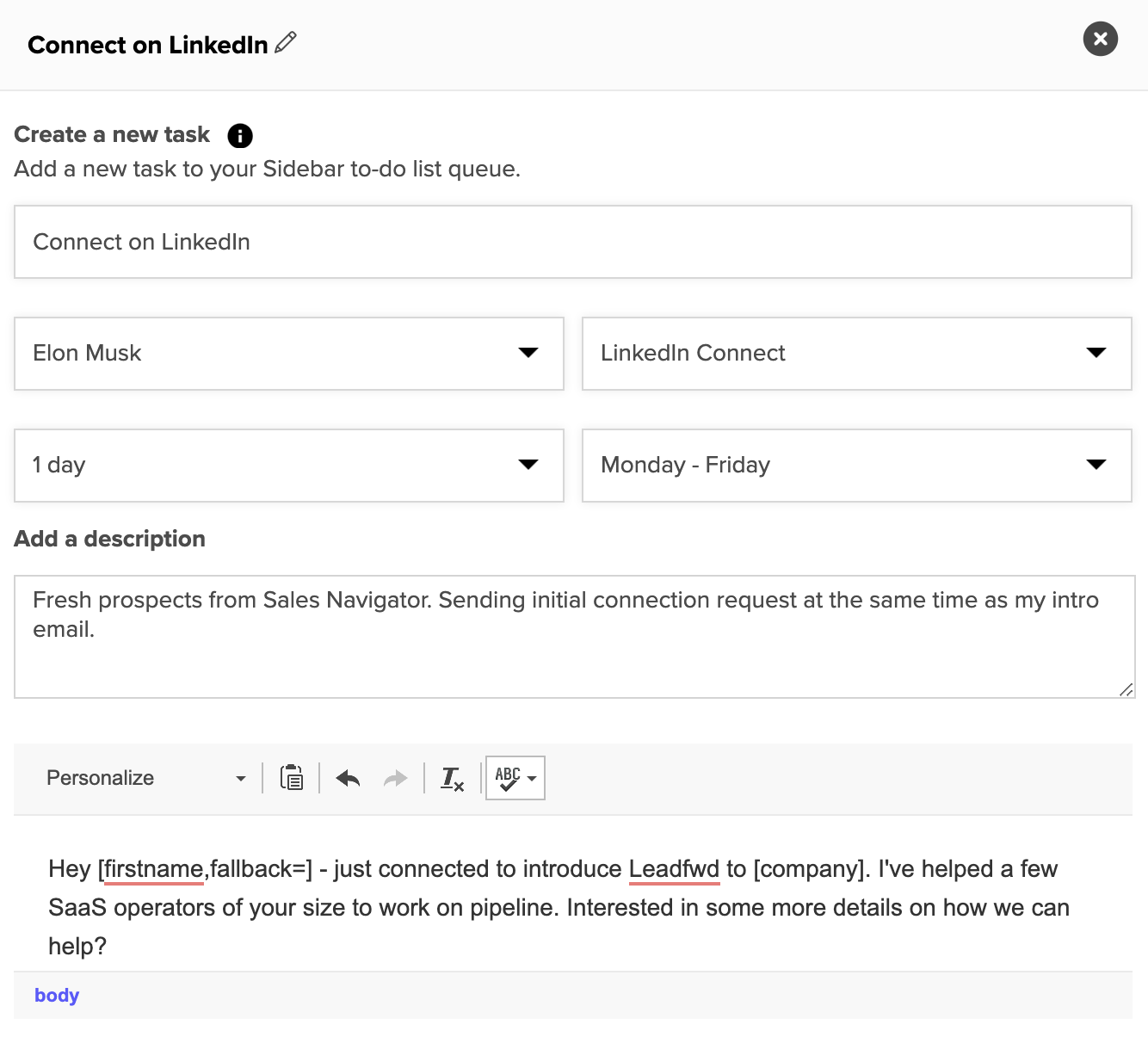 Using Sidebar Taskflow to Execute LinkedIn Tasks at Scale
Taskflow can be accessed in Leadfwd Sidebar for Google Chrome. It makes executing sales tasks fast and easy.
Open Sidebar from Google Chrome
Click on Tasks
Navigate to your Todo list or filter by a specific task type (i.e. LinkedIn Connection Requests)
To execute in rapid succession, click Start tasks (you can also select tasks individually)
From a LinkedIn task, scroll down and click the execute button (i.e. Send LinkedIn Invite)
This will trigger the automation feature and Sidebar will automatically open the LinkedIn Profile, initiate the connection request or send message window and populate with your personalized message.
Click Send or Connect to finish