Email Finder for People
Sidebar enables you to quickly find verified email addresses for many (not all) B2B contacts, seamlessly from Google Chrome.
To find an email address:
Open Sidebar
Click on Email Finder
Enter the First Name, Last Name and the Company Domain
Click Start Search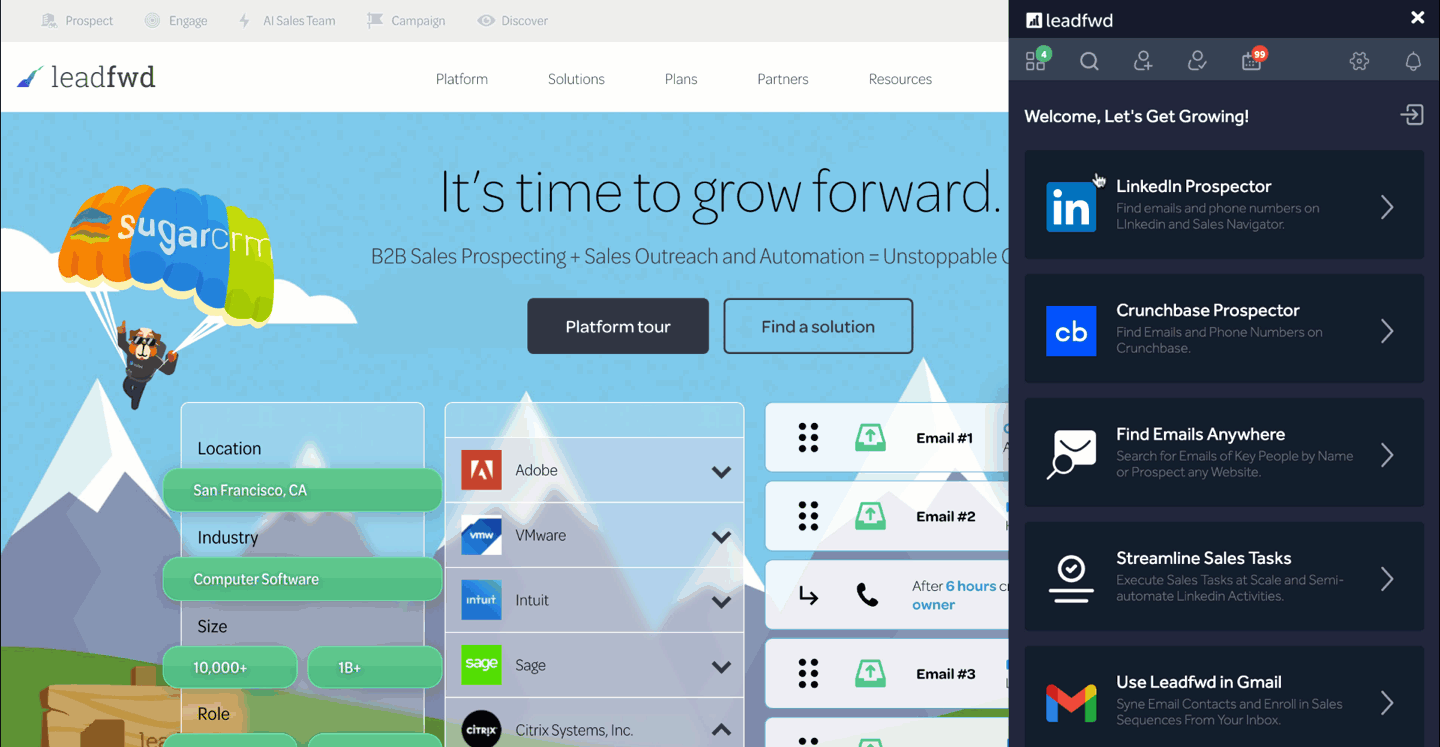 Leadfwd will query dozens of data sources to locate your contact's email address and when a positive match is discovered, we will validate the email address in real-time, before returning the result.
Validated results that are returned can be easily exported to a Leadfwd list or CRM list, as well as enrolled in Sequences or Tagged.