Download the latest package
Get started by downloading the latest Chrome package (zip) from your Leadfwd account.
We recommend saving the package in a dedicated folder on your computer. After saving, unzip the the package and a new folder/directory will be created with the package contents.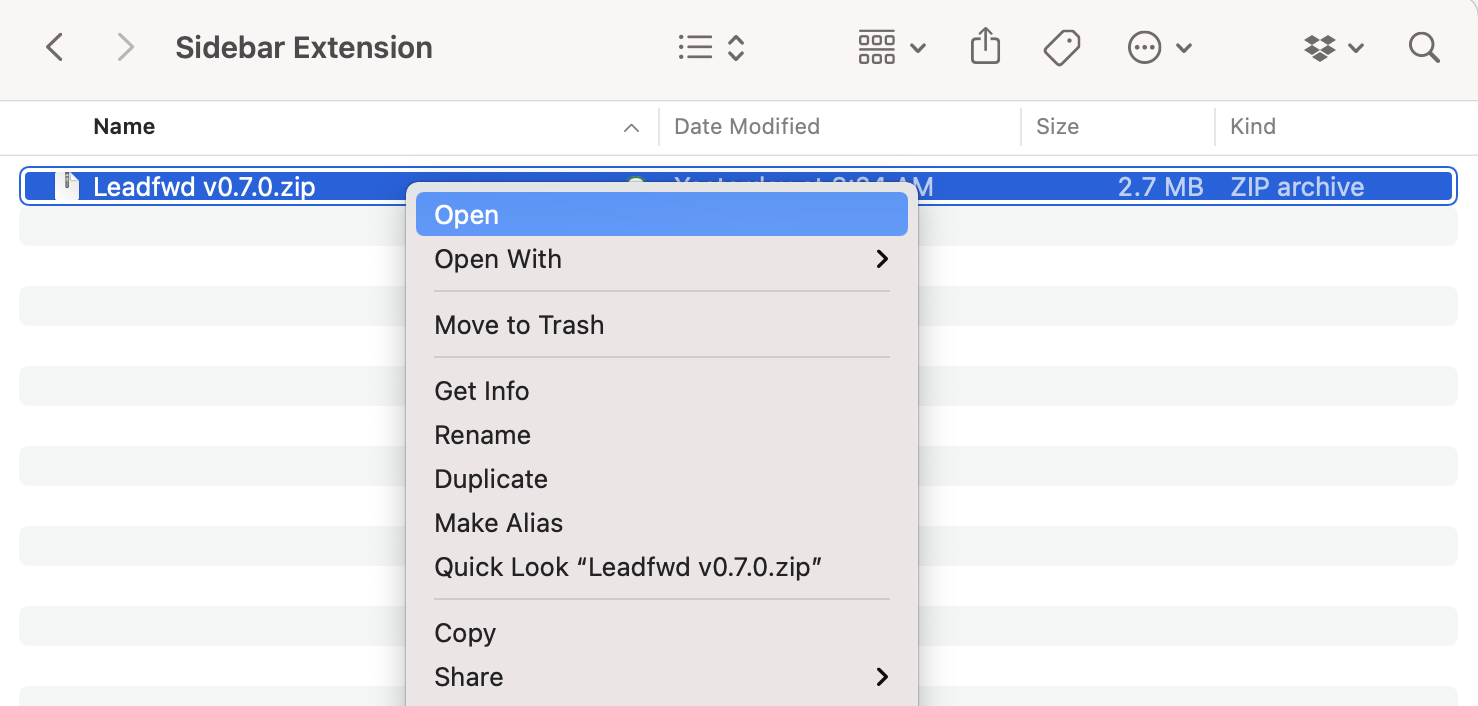 You're now ready to install the package in Chrome.
Step 1. Navigate to Extensions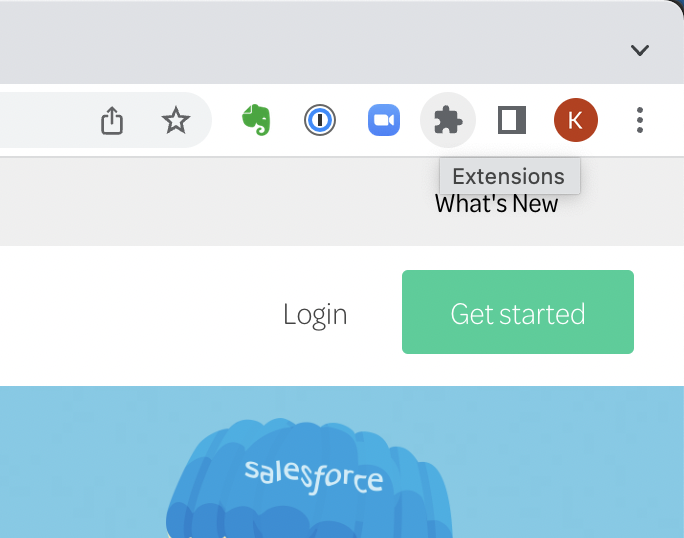 Step 2. Select Manage Extensions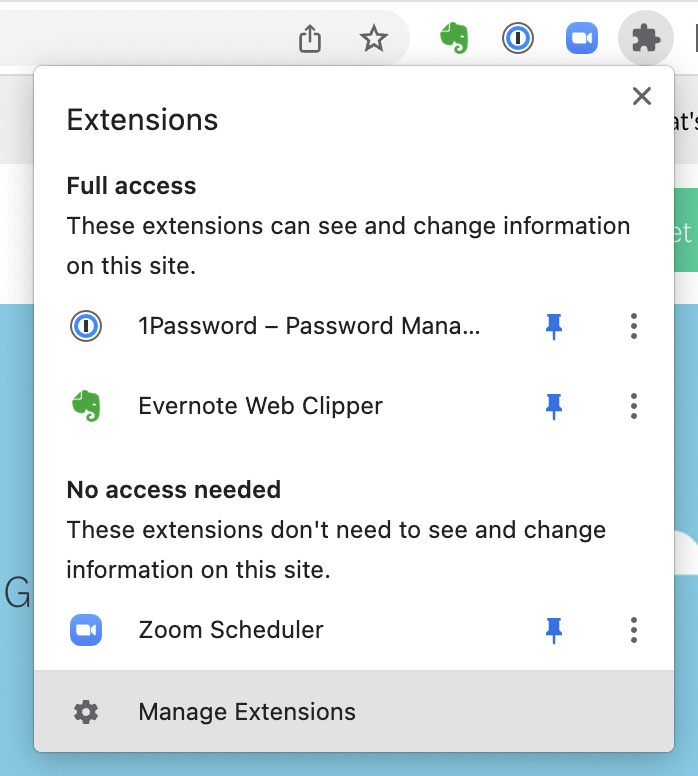 Step 3. Click
Load unpacked

Step 4. Browse the folder/directory that you saved the Leadfwd Sidebar package (and unzipped), click on the directory and click Select.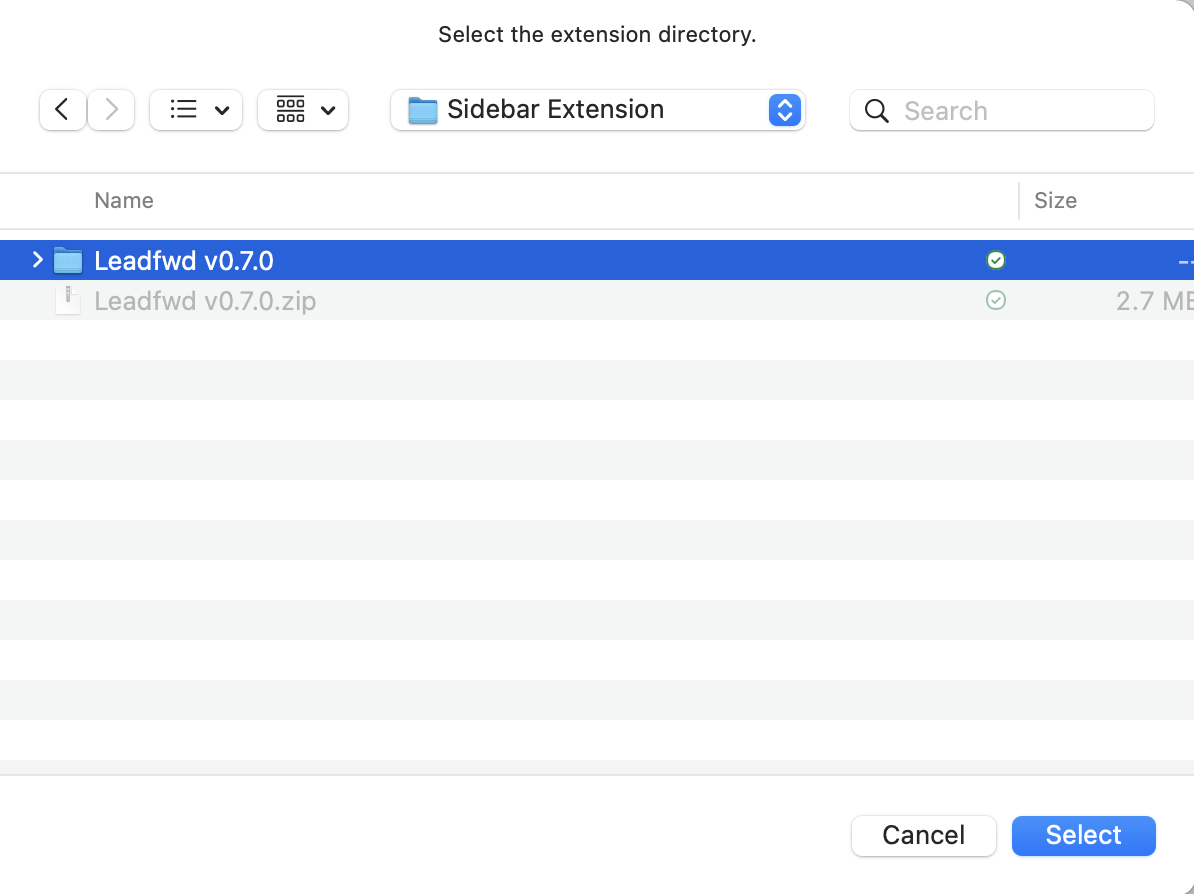 Step 5. Existing user with a Leadfwd account or Ready to sign up?
Step 6. Generate and Retrieve your Authorization Key and Secret to Complete Setup by clicking Save.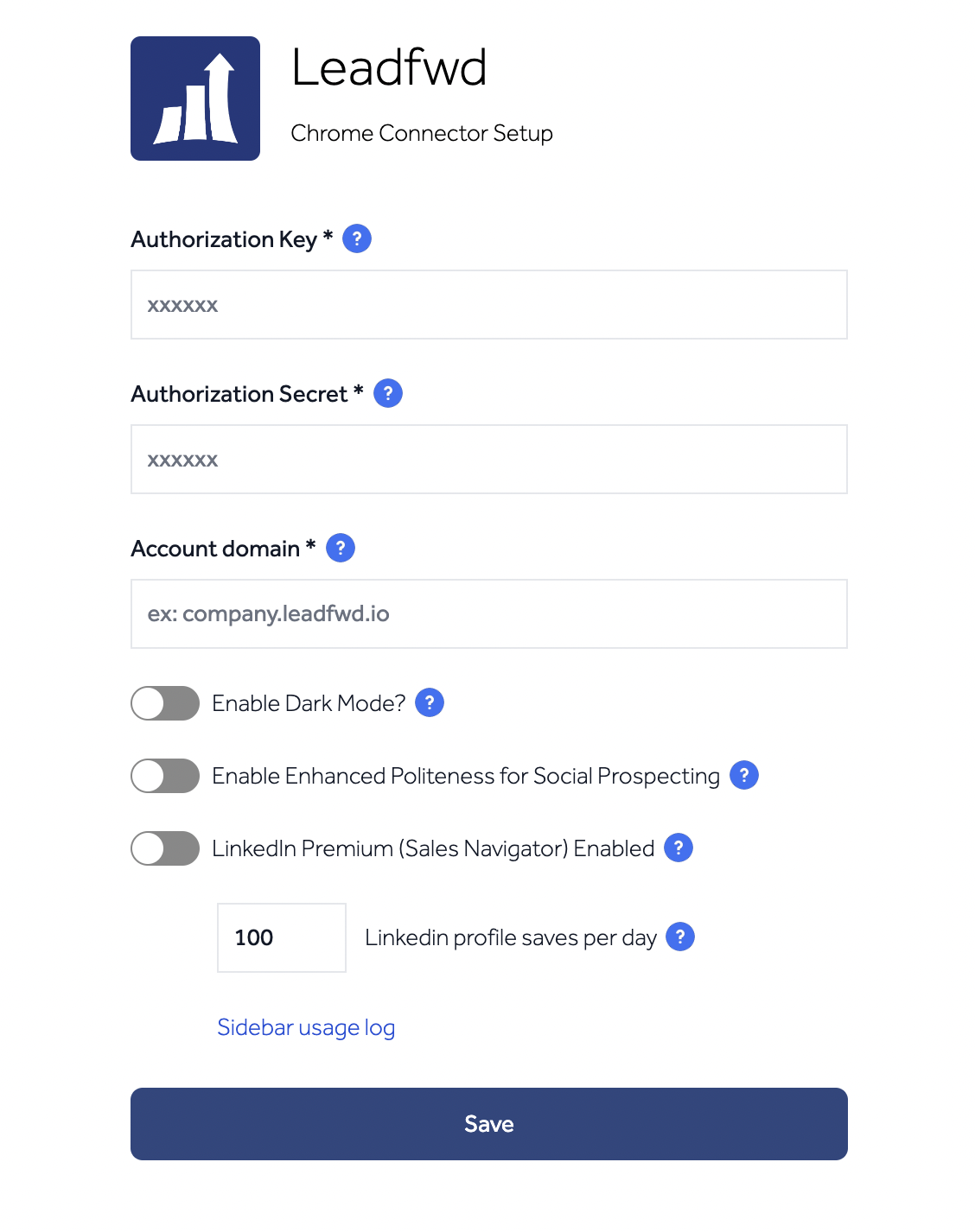 Step 7. Pin the Sidebar extension inside Chrome for seamless access.