Looking to sync contacts to Leadfwd based on specific profiles or data attributes? Use filtering.
Filtering is a very useful and easy approach to limiting the data you push to Leadfwd to only the contacts that meet specific criteria. The 'Filter' option can be added after your primary App Event and before the Webhook event that pulls the data into Leadfwd.
In this example we want to limit the Contacts that are pulled into Leadfwd to only those Hubspot Contacts with a Lifecycle stage of 'lead'. Our primary App Event is triggered when a New Contact is created in Hubspot, but this 'Filter' step helps ensure we only pull the write type of Contact into Leadfwd.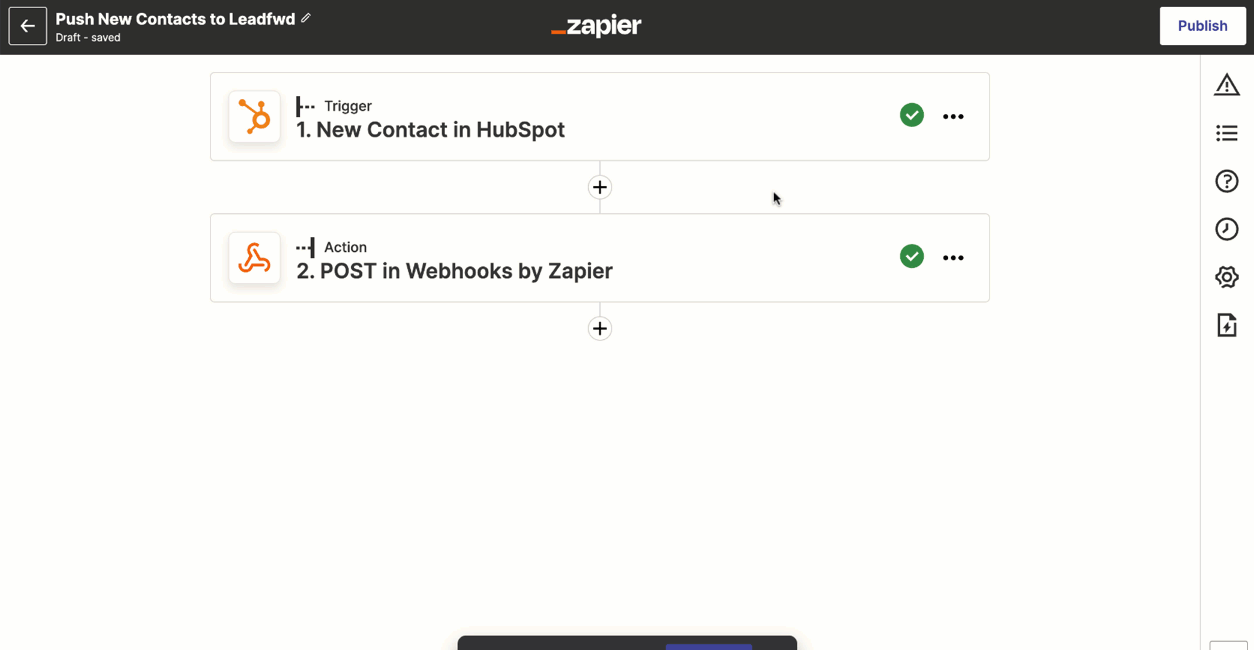 While this example focuses on Hubspot, you can extend this to any data attribute or property that Zapier can access from your app(s).