Create your Inbound Connector
To access your Zapier Connector in Leadfwd:
Navigate to Settings
Scroll down the Settings view and expand the Integrations menu
Click on Zapier or Available apps (then select Zapier from the Integration Collection)
Click on Inbound Connectors and then click Create Connector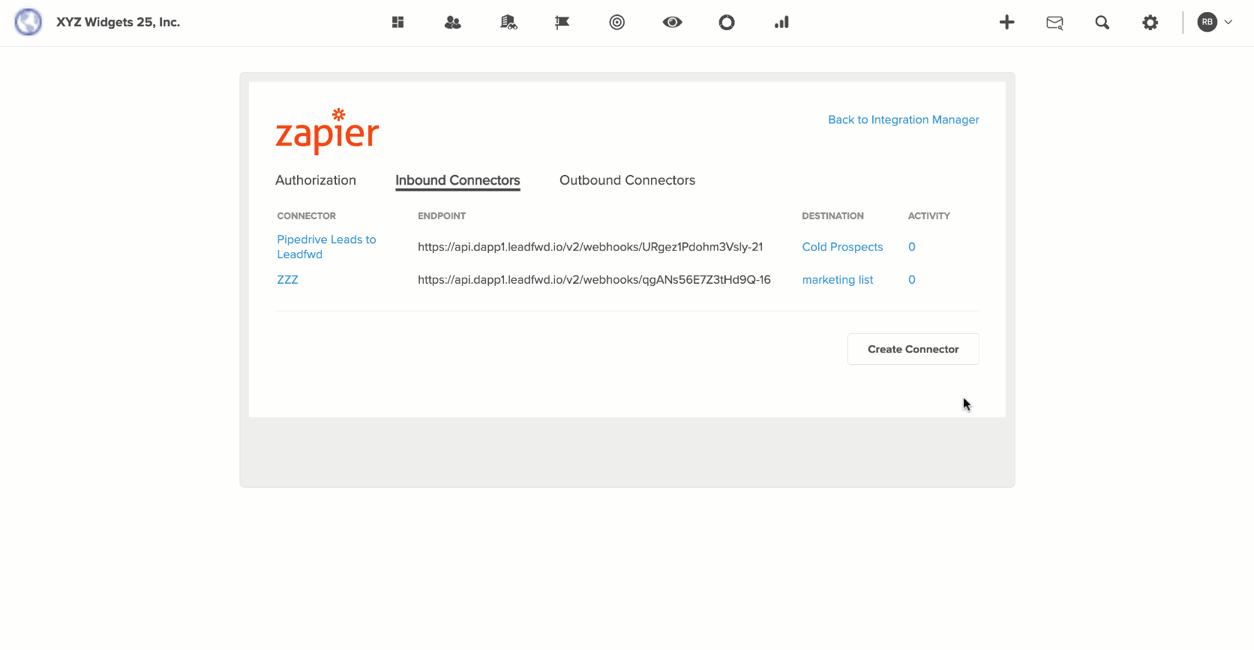 Name your Connector
A simple and easily identifiable name that you and your team can recognize. Consider a naming convention to organize multiple connectors.
Save Inbound Contacts to...
Select a Leadfwd list object to create new contacts or to append existing contacts. If a POST is received with a contact that has a unique email address that already exists, we will maintain the existing record but update fields with any values received with the POST. We will not replace existing field values with a NULL value.
Click Save Connector
Once you click save a custom end-point URL path will be generated for your connector. You can copy/paste this value to apply to your Zapier webhook or to a custom webhook. This will be the URL that your third-party app sends data to, to be processed by Leadfwd.