Once you execute your search and review the Accounts and the Key Contacts revealed in your search results, the next step is to choose which contacts you want to export and engage.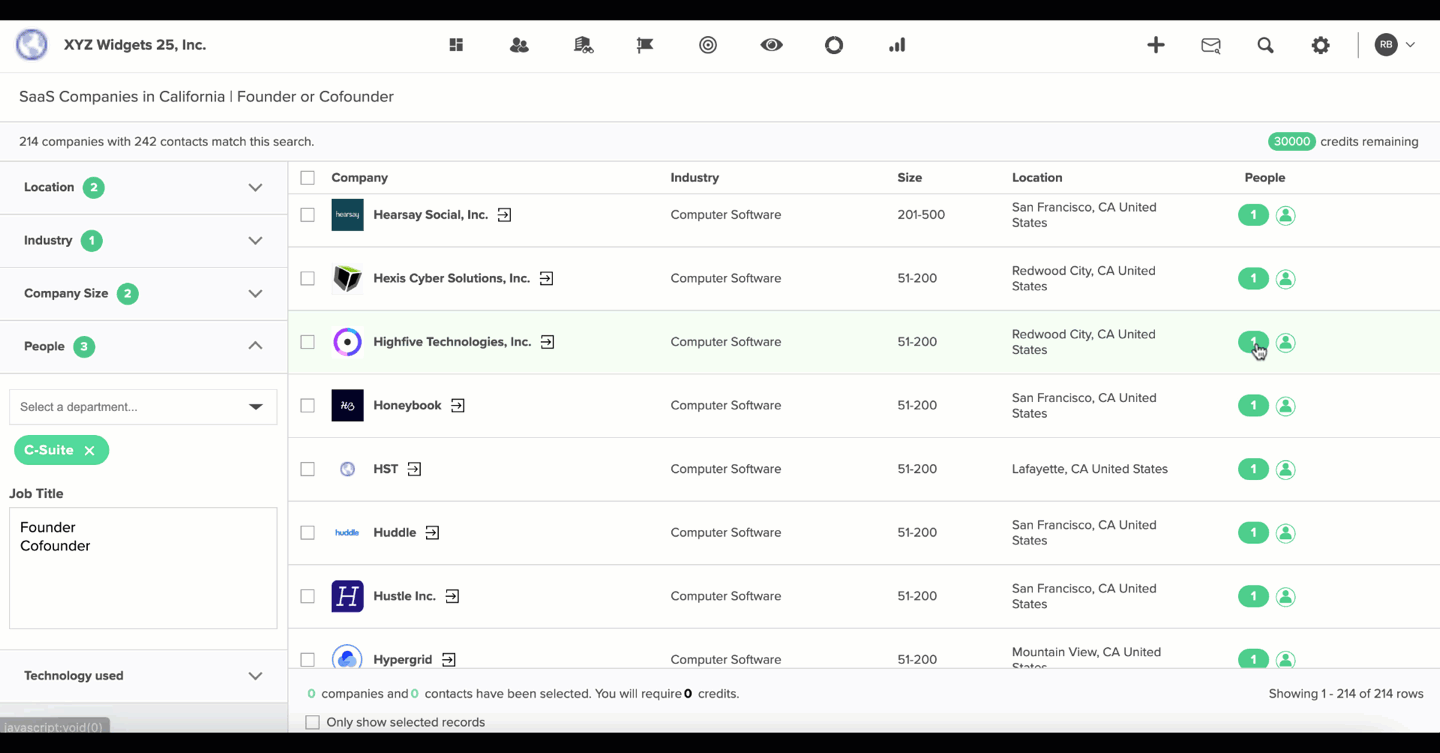 The process is as simple as clicking the checkboxes provided in the results view. For larger searches you can click the next button to review more results, without losing your previous selections.
When you complete your Account and Contact selection, click on Select Prospects to continue to the export process.

Next, select which method you would like to use to build your lead list.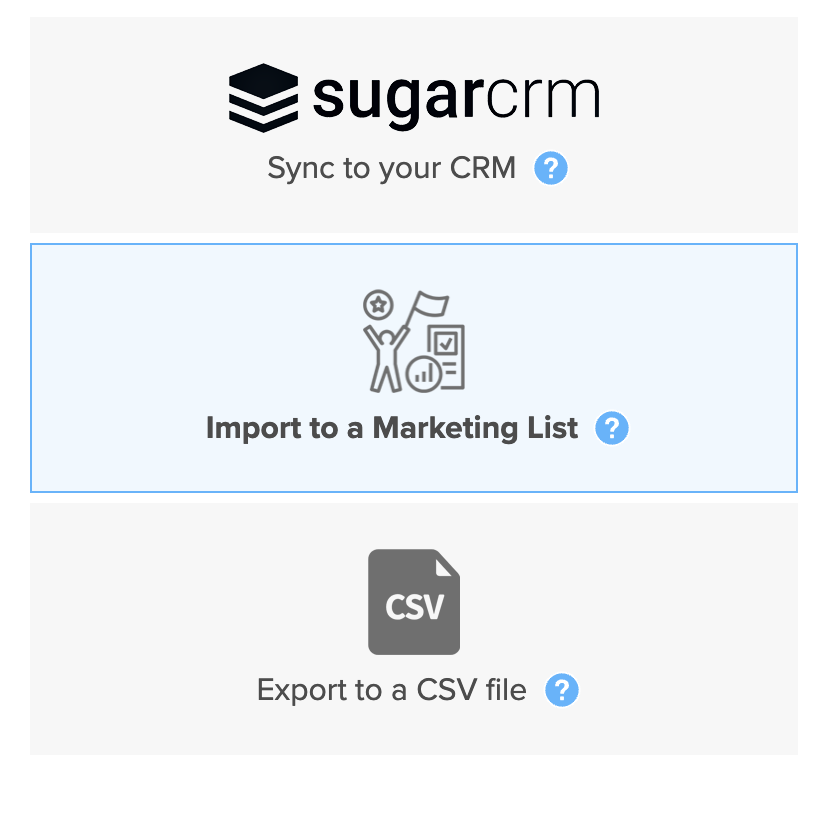 Option 1: Leadfwd List (formerly known as Marketing List)
Using a Leadfwd database list is the most seamless option to combine your lead list with actionable tools for automated outreach. Leadfwd lists can be expanded with an infinite number of custom fields, which can be later utilized for segmentation and personalization (email or sms).
Leverage the Data Field Mapping feature to decide which intelligence data you want to save and store (in a custom field) for each contact record.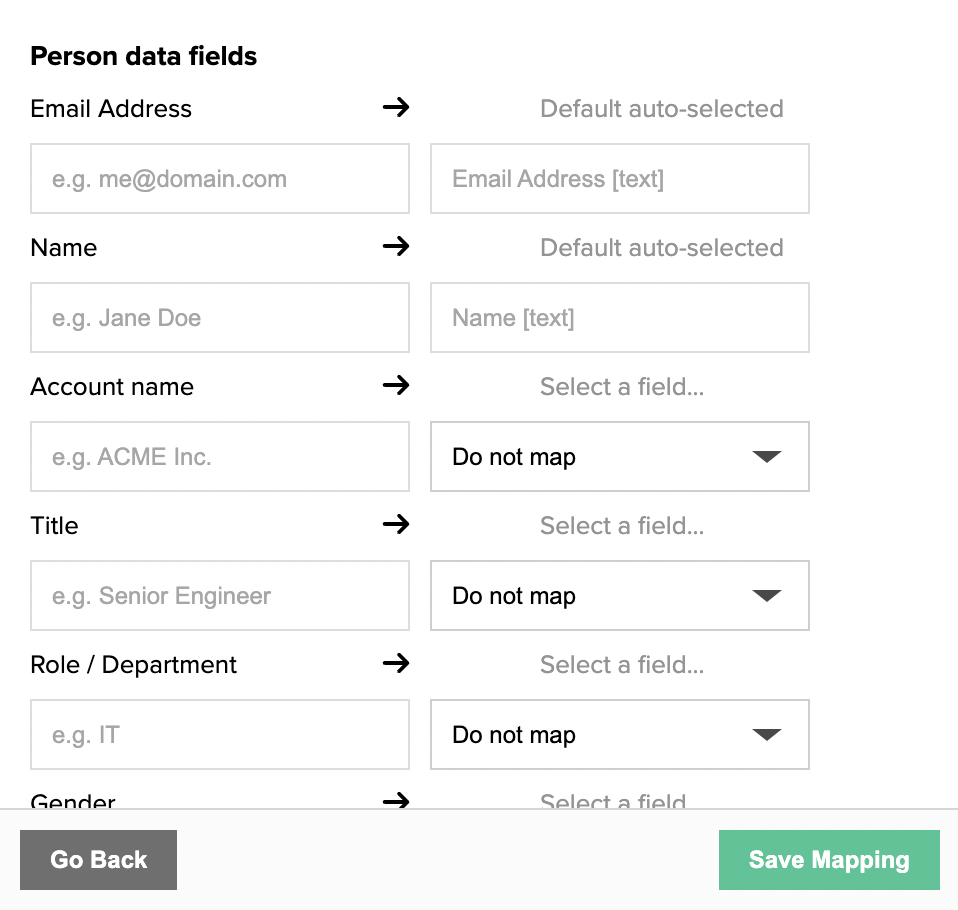 Option 2: Export to CSV
Exporting your lead list to a CSV can be useful if you wish to import it to a CRM or existing platform that Leadfwd does not natively integrate with. It's also useful if you wish to add further personalization for each record, in the form of a new column/row. Which you can then import as a Leadfwd List at anytime in the future.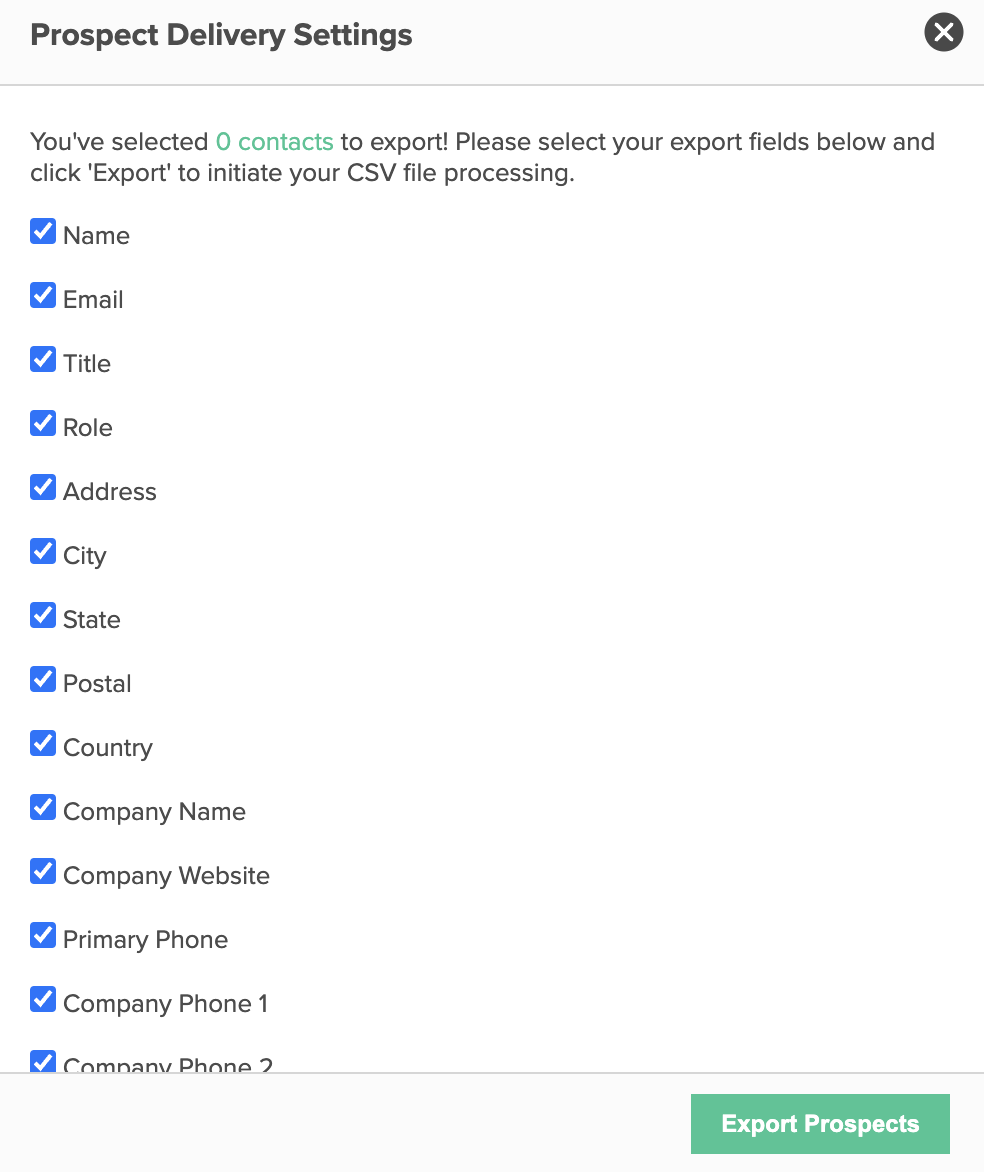 AI data processing
Our AI engage processes your selections in real-time, retrieves up to date intelligence and email verification. You can monitor the progress from the Prospect Manager. You will also be notified by email when the processing starts and completes.

My Prospects
When your selection finishes processing, you can access your lead list through the Prospect Manager by clicking on My Prospects. In addition, you can find your export within the data object you exported to (i.e. CRM, Leadfwd List or CSV).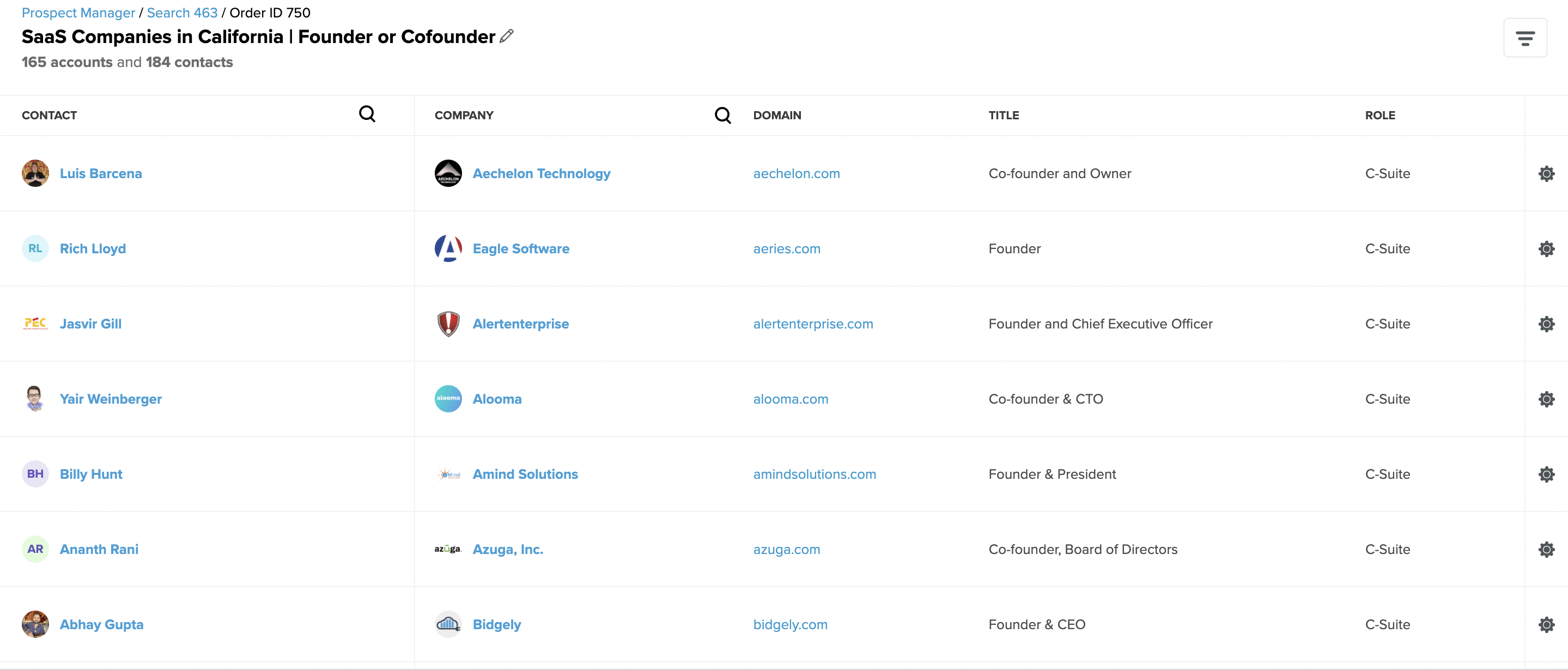 Leadfwd Lists and Segments
When you export your accounts and contacts directly to a Leadfwd List, we also automatically create a segment within your list that's specific to each unique selection request. This helps organize every Prospect order you receive and makes targeting and measuring each selection much easier.