Overview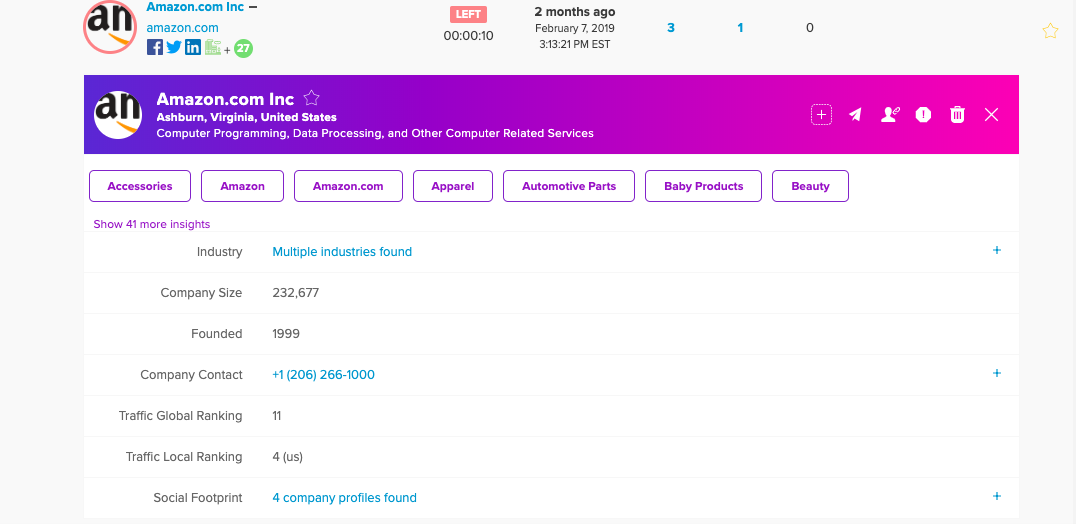 Vision is the backbone of of LeadFWD's visitor identification engine, identifying anonymous traffic and converting into actionable leads (companies and people). Think of Vision enriching a record akin to a digital 'background check' where, through our various trusted partners, LeadFWD will search through various databases and return a complete, 360 degree profile of identified or known leads. As soon as the web-tracking beacon is successfully installed, LeadFWD will begin parsing all website traffic to identify any/all leads (companies). Sometimes LeadFWD cannot make an exact match but has an idea who the lead (company) may be; there is also a helpful search tool to match the domain entity with a company name to get a return and thus identify the lead.
Data Resources
Vision leverages data from a variety of public sources and trusted third-party partners. We will not disclose our partnerships due to both licensing and confidentiality agreements.
Trusted Partners
We partner with key providers of data including demographics, firmographics, affinities, and social data. Depending on the model of partnership, they provide a combination of public and private data.
Social Networks
Through trusted partners we have access to data from select social media networks that permit lookups to their database. Furthermore, we use public APIs on some platforms to extract data, while complying with each of their respective terms of service.
About.me
Academia.edu
Amplify
AngelList
Aol Chat
Bandcamp
Bebo
Behance
BitBucket
BlipFM
Blippy
Blogger
Crunchbase
DandyId
Delicious
Deviant Art
Digg
Diigo
Disqus
Do You Buzz
Dribbble
eConsultancy
Facebook
Facebook Chat
Flavors.me
Flickr
FourSquare
FriendFeed
Friendster
FullContact
Get Glue
Get Satisfaction
Gist
GitHub
Google Profile
Google Plus
Good Reads
Gravatar
GTalk
Hacker News
Hi5
Hunch
HypeMachine
Hyves
ICQ
Identi.ca
IMDB
Intense Debate
IRC
Klout
Lanyrd
Last.FM
LinkedIn
LiveJournal
Meadiciona
Meetup
Mixcloud
Mixi
MySpace
Ohloh
Orkut
Other
Pandora
Picasa
Pin Board
Pinterest
Plancast
Plaxo
Plurk
Qik
Quora
Reddit
Ren Ren
Reverb Nation
Scribd
Shelfari
Skype
SlideShare
Smug Mug
Sound Cloud
StackExchange
StackOverflow
Steam
Stumble Upon
Tagged
Tripit
Tumblr
Twitter
Type Pad
Vimeo
VK
Weibo
WordPress.com
WordPress.org
Xing
Yelp
YouTube
Data Research Professionals
Vision leverages hundreds of data research analysts that use a combination of technology and human intelligence to create new connections and strengthen existing connections.
Match Rate and Geography
Our accuracy rates are over 90% and match/fill rates are usually between 20-60%. Match rates refer to whether we can return at least one social URL for an identified lead (company or person).
Geographically, we see matches that fall within the following percentages:
United States: 40-60%
United Kingdom: 20-40%
Australia / South Africa: 20-40%
Other International Countries: 10-30%
Data Fields, Automation and Personalization
When any insight data-point is returned by Vision, LeadFWD automatically creates a new custom field to store the data value (see figure a) inside the Prospector Database or CRM List (with CRM connector Add-on). This new field is added for every lead in your List, including leads that do not have a match or value for the field. These fields can then be leveraged for both Automated Sequences, Segment Building and Email Personalization. Fields are specified as either numeric, dates or text.

Figure A: Custom Fields created by Vision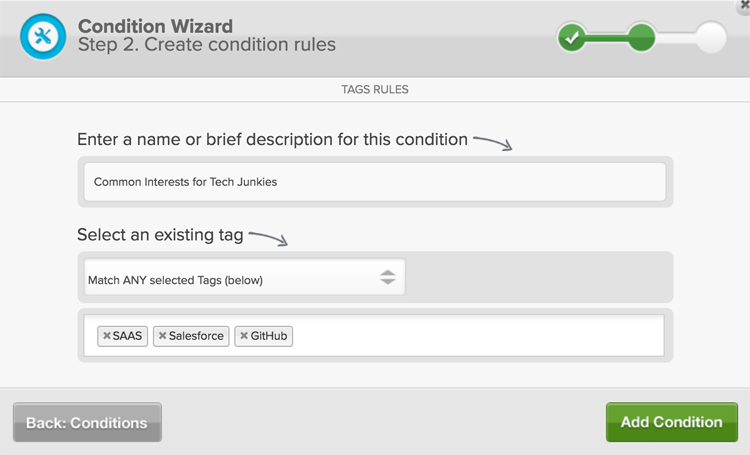 Example Use Cases
Target your largest Social Influencers by segmenting against total followers on Twitter.

Automatically add leads with Facebook and Twitter profiles to a specific CRM List (Add-on required).

Assign Leads from Companies with over 150 employees to the appropriate Regional Sales Manager.
Company Data (Known Leads)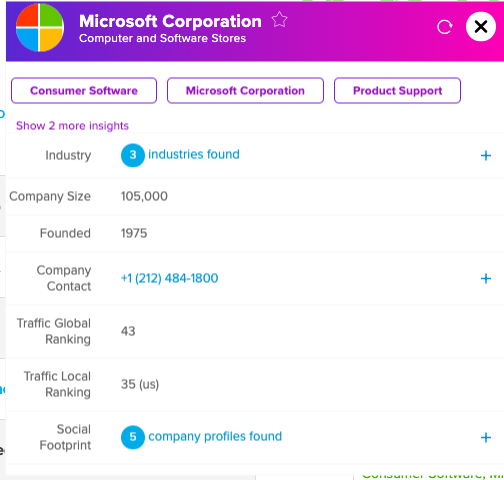 Vision A.I. will also scan known leads and discover data specific to the company that leads are associated to. This is in addition to identifying companies as anonymous traffic. Company data is available within the same view from any Timeline report and is also actionable through Tagging, Automation and Email Personalization:
Basic info, such as domain, name and traffic rank

Social background including follower info, bios and images sourced from Facebook, Twitter, LinkedIn, AngelList, Crunchbase, etc

Contact details, email, corporate HQ address, phone, and fax, key people and people

Company overview, size, formation date, images and logos and Wiki style article about the company

Category (Email provider, educational facility, etc)

Language locale (if known)

Other company URLs such as RSS Feeds and blogs

Keywords