Lead automations can deliver touch-free lead generation. That's a set it and practically forget it model. With Lead Automation, users can create an end-to-end process which will dictate what leads to identify (and roles) what email/s to send them, any segments or databases to add them to and alert key team members.
Lead automations are fed by custom lead feeds that are set via saving rule/s in the visitor report's omni-layered filters.
Setup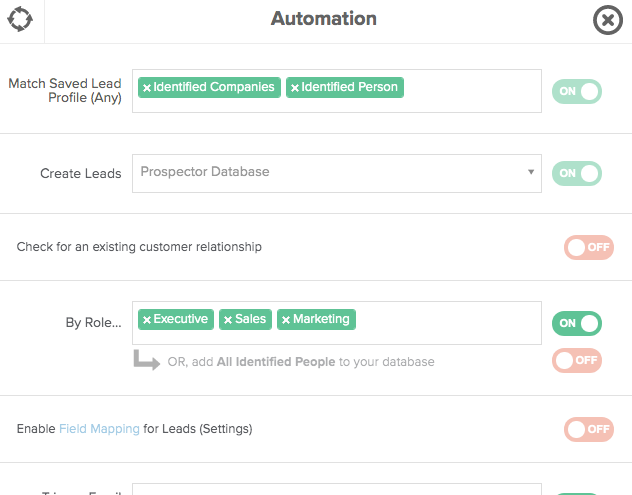 Users can elect to configure an end-to-end process whereby visitors are identified, people from identified visitors are unlocked, added to a database with full field-mapping, enrolled in an email sequence, added to a segment and employees are alerted to the process. All the steps in the automation and process are as follows:
Match Saved Lead Profile - Select a saved lead feed or feeds that will act as the condition to enroll leads into the automation

Create Leads - Decide where leads identified and unlocked/created will push to. Users with the CRM integration enabled may select a CRM list as well as the Prospector Database.

Check for existing customer relationship - Enable this option so LeadFWD will check against all email addresses in the database before pushing the lead into the list

Filter by role - Select the types of leads you wish LeadFWD to automatically unlock by their department or role. Add all people in the marketing or sales department, or all executive/management.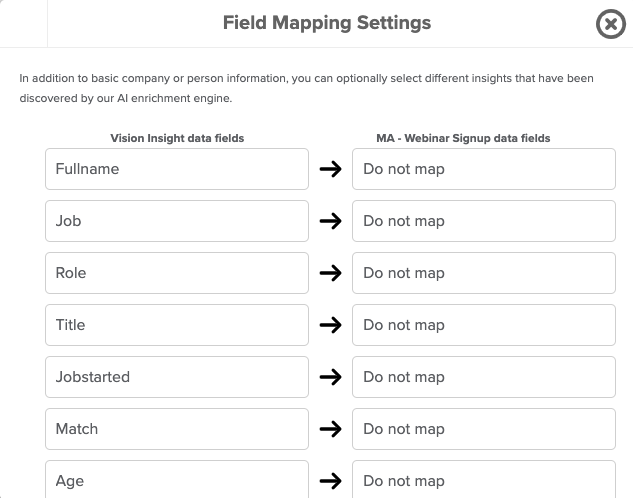 Enable Advanced Field Mapping - With all of the firmographics identified - choose which data you'd like to push into your prospector database and where. Note that you may create as many fields in the prospector database as you need

Create a Company Account Record and Map Fields - For users with the CRM integration enabled, a Parent record can also be created using the company information identified. This information can also be mapped to corresponding fields from the parent module of the CRM. Email address is not required to create an organization record in the CRM

Assign Leads to CRM User - With the CRM integration enabled, Leads created can be assigned to a specific or group of users in round robin fashion.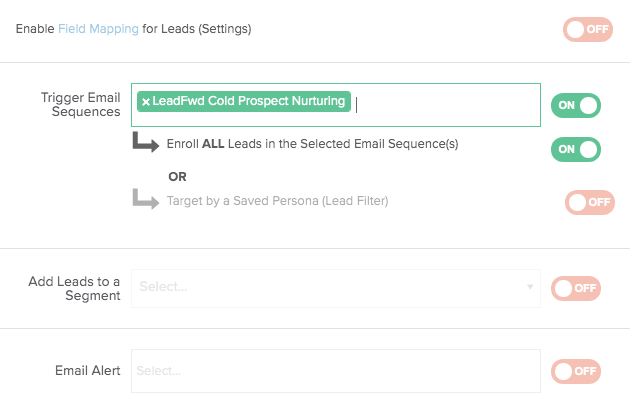 Trigger Email Sequences - Enroll leads created and entered into the Lead Automation into one or multiple email sequences. This can be further segmented to optionally enroll leads of a specific segment or lead feed into a particular email sequence

Add Leads to a Segment - Add to existing or create a new and add all Leads entered into the automation to a lead segment

Email Alert - Send an email alert to as many employees once a Lead has been entered into the automation.