It can be invaluable data for a sales team to understand when a specific company is researching your company, products or services - in real-time. But in order to develop that intelligence into a legitimate sales opportunity, you need to put a face and person to the website behavior. That's where Identified People comes into focus.
In the world of B2B sales, most marketers and sales reps have a good idea about what their ideal customer persona is. Our Identified Company report closes the gap on important persona insights like company size, geo-location, industry and their website behavior. But it's critical to also know and understand the decision makers that your company routinely engages with. Whether if it's by role, title or department - LeadFWD is ready to connect your sales team with the right people at the right time (now).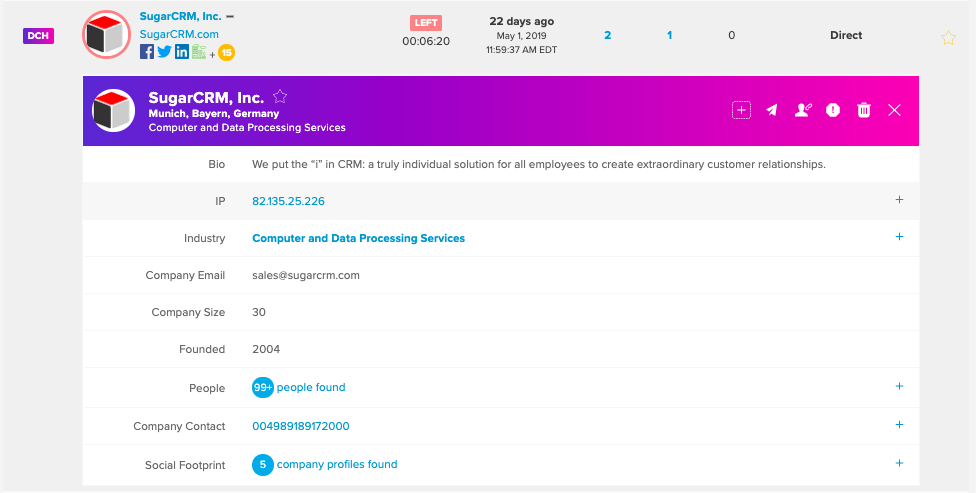 Once LeadFWD converts an anonymous visitors into an Identified Company, our platform will then scan all available sources to locate actual people that work at that specific Identified Company.

By expanding the People sub-panel our platform will query for Key People and attempt to categorize our results into specific departments: Executive, Management, Sales, Marketing, IT, Communication, Support and Other.
Identified People View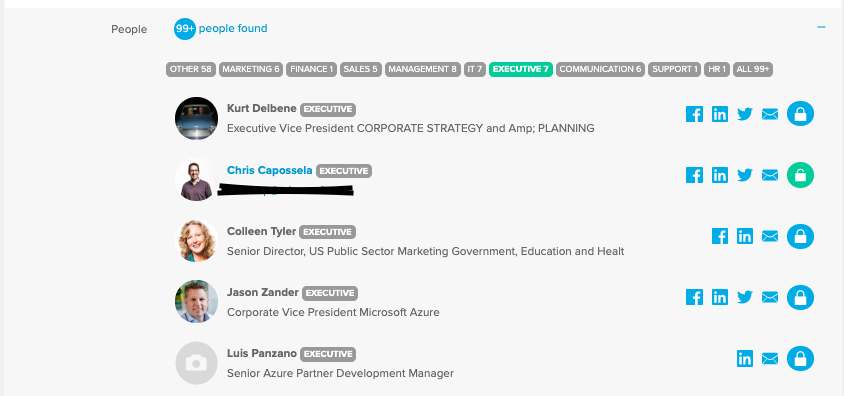 The Identified People sub-panel will list key people discovered by LeadFWD and provide a preview of their intelligence profile, including their social footprint, department and job title. Every key person we discover and display in this view will also have an associated company email address.
Unlocking Identified People
To reveal the full intelligence profile and contact information for an identified person the record must be unlocked. Unlocking an Identified Person will deduct one (1) lead credit from your plan. Once unlocked the persons' full intelligence profile and email address will be revealed. At this stage you can also seamlessly add this Person to your CRM or Prospect Database to begin outbound sales engagement with Email Sequences.