The LeadFWD dashlet can be added to the Intelligence Panel to the record view for Accounts, Contacts, Leads and Targets.
To do so, edit the existing intelligence panel configuration: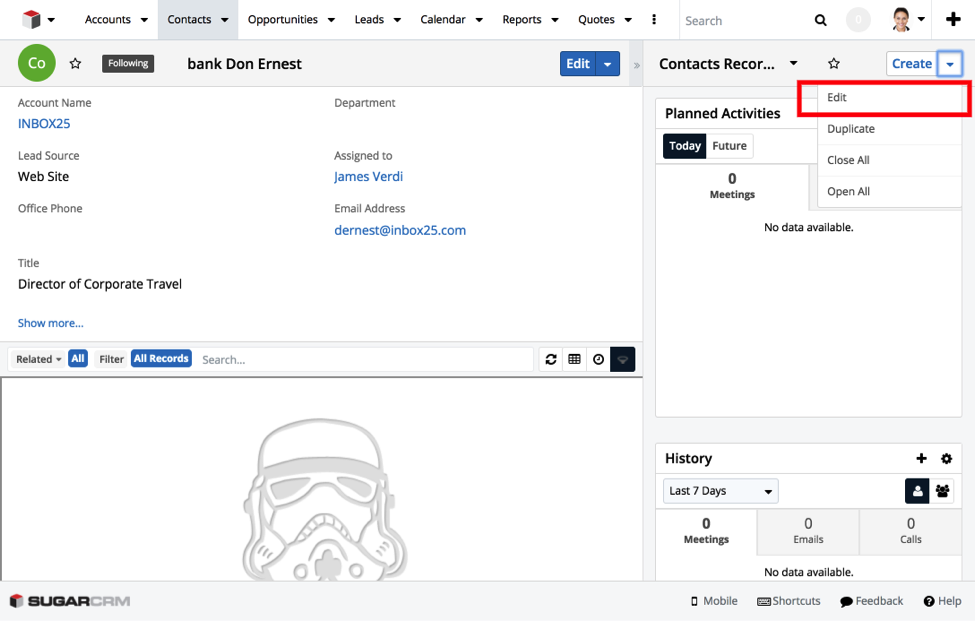 Scroll to the bottom of the existing panel arrangement and click Add a Row and then Add a Sugar Dashlet.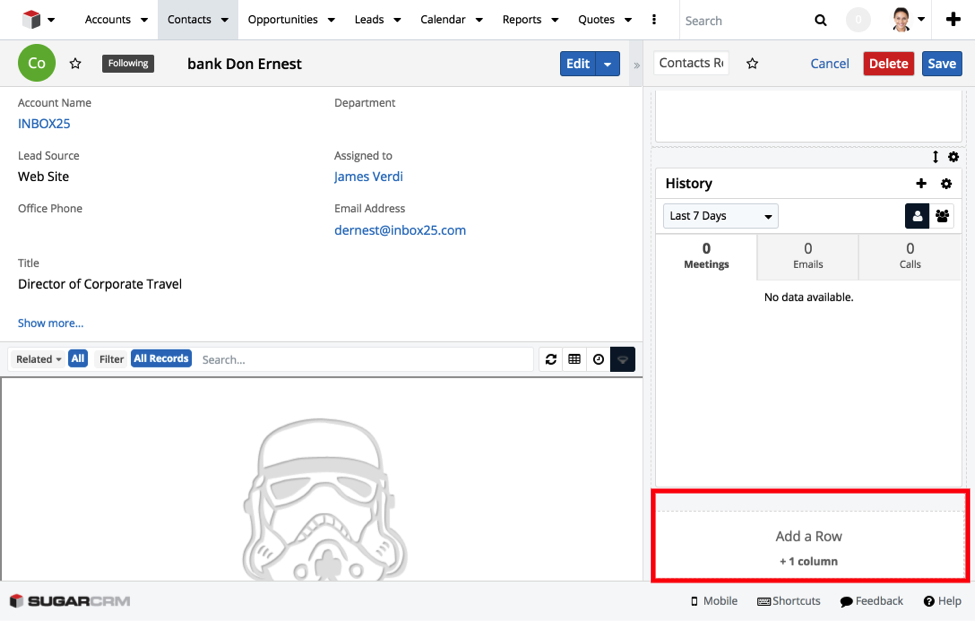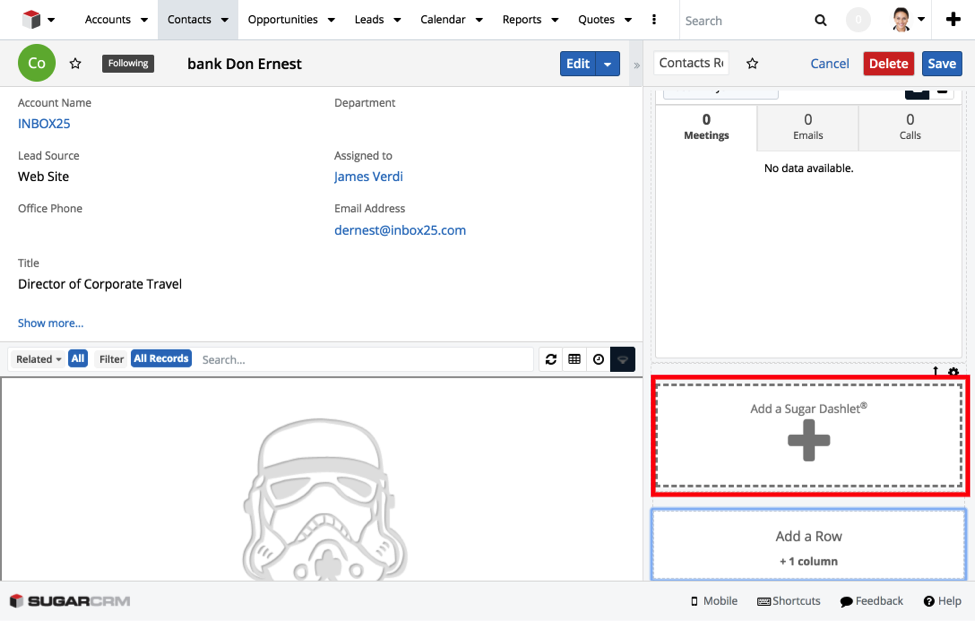 Select the LeadFWD Dashlet from the list: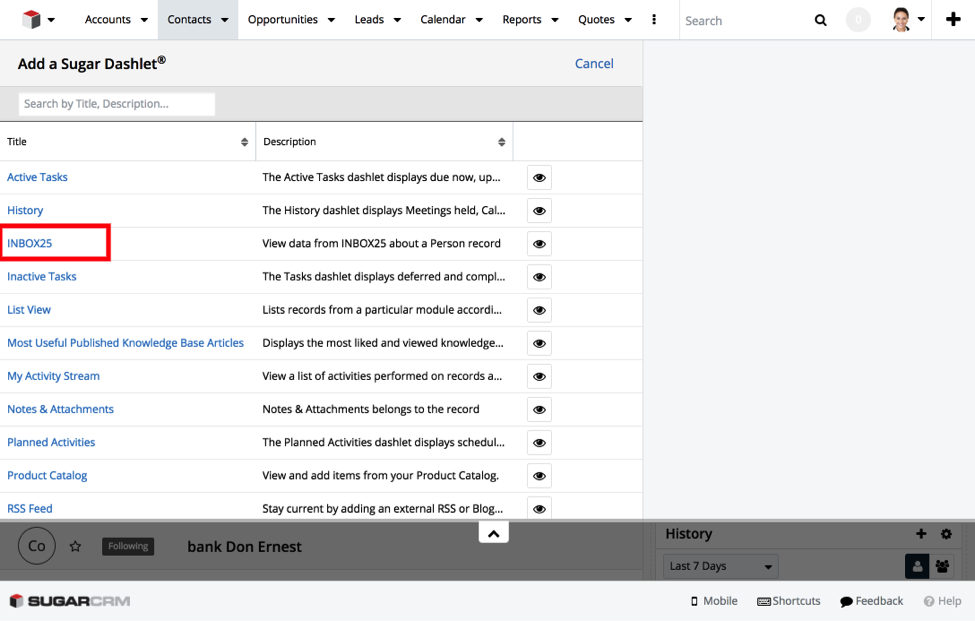 You have the option to rename the Dashlet as it is added. Modify the name if you'd like, and click Save.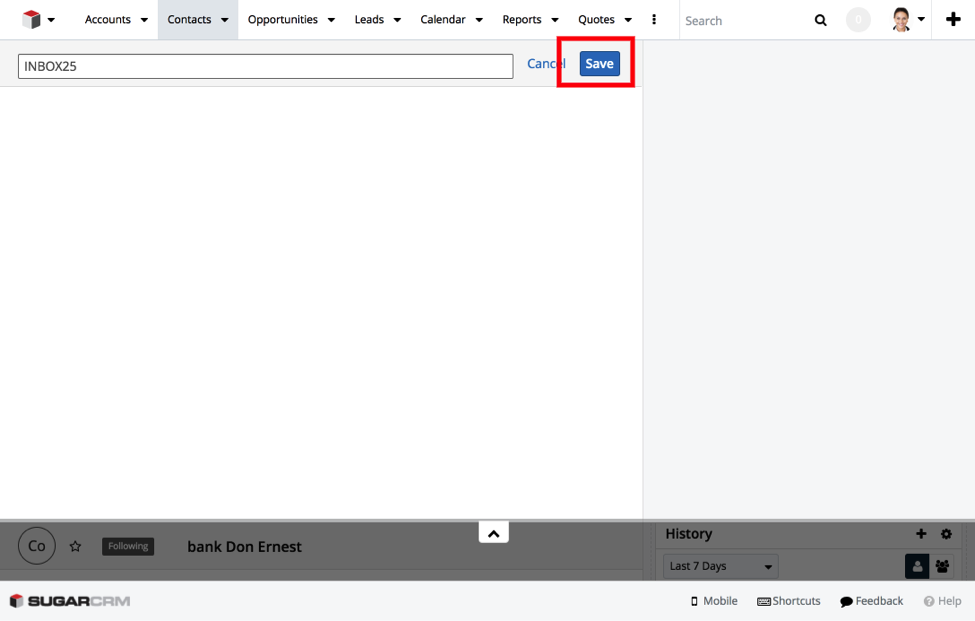 The Dashlet is added to the bottom of the stack, but the slider icon can be used to drag it up or down. We find it helpful at the top of the Intelligence Panel. Once placed, click the Save button.