Drip marketing is a cornerstone of our platform and digital marketing as a whole. Drip Campaigns provide the intelligence and core functionality of our previous Content Stream feature, while streamlining the creation process for simplified execution. We've expanded functionality to allow for more flexibility when building drip marketing campaigns.
Drip Campaigns keynote features:
Dedicated tool -- requires no complex automation logic.

One-click setup to add lists, segments and CRM records to drip campaigns.

For the first time, add individual targets to a drip campaign (right from the Timeline)

Send the first email immediately when a record enters the drip campaign (instead of waiting until the next delivery date)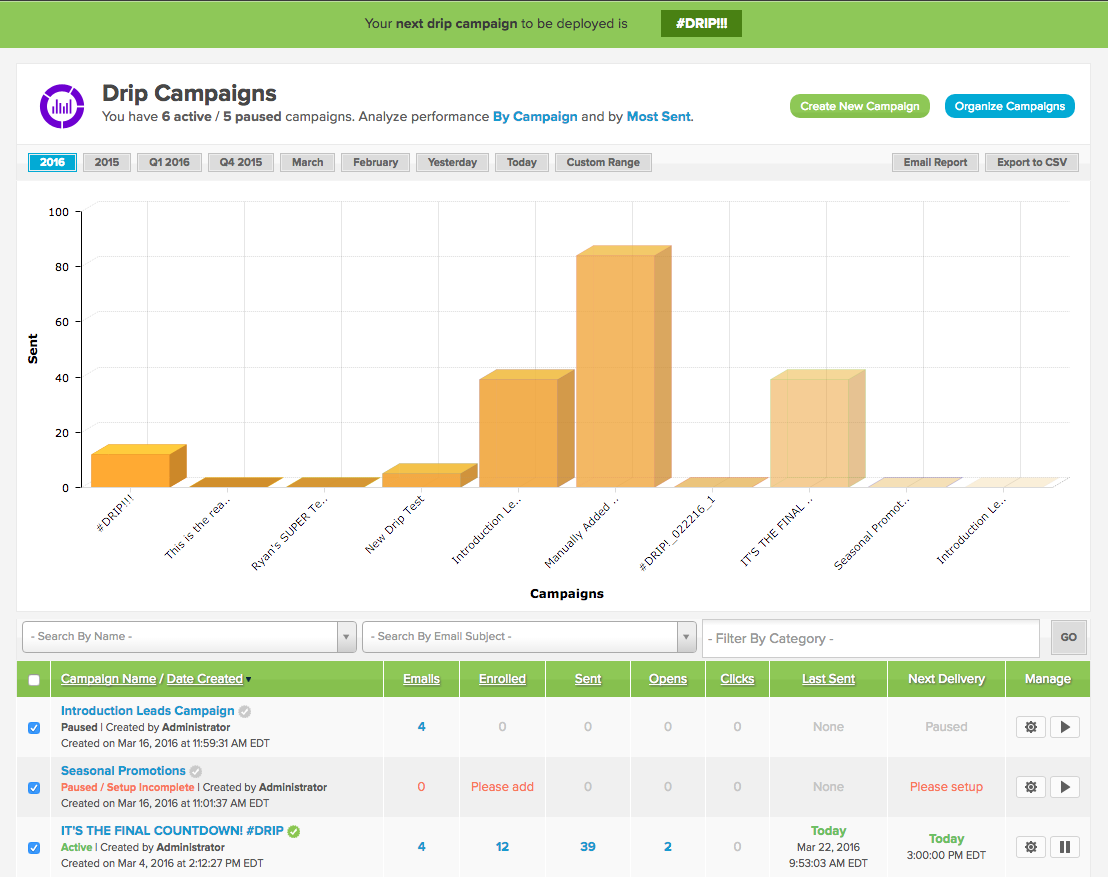 In this series of articles we'll explore and break down every aspect of Drip Campaigns from creation, execution and management. For easy navigation, click on any of the following articles below.
Additional Articles
Creating and Managing Drip Campaigns