To connect and integrate LeadFWD with your SugarCRM instance you will need to first install the LeadFWD Module.
For SugarCRM you will want this version: Link
To install the module in your CRM instance you need to be a System Admin user with access to Developer Tools --> Module Loader.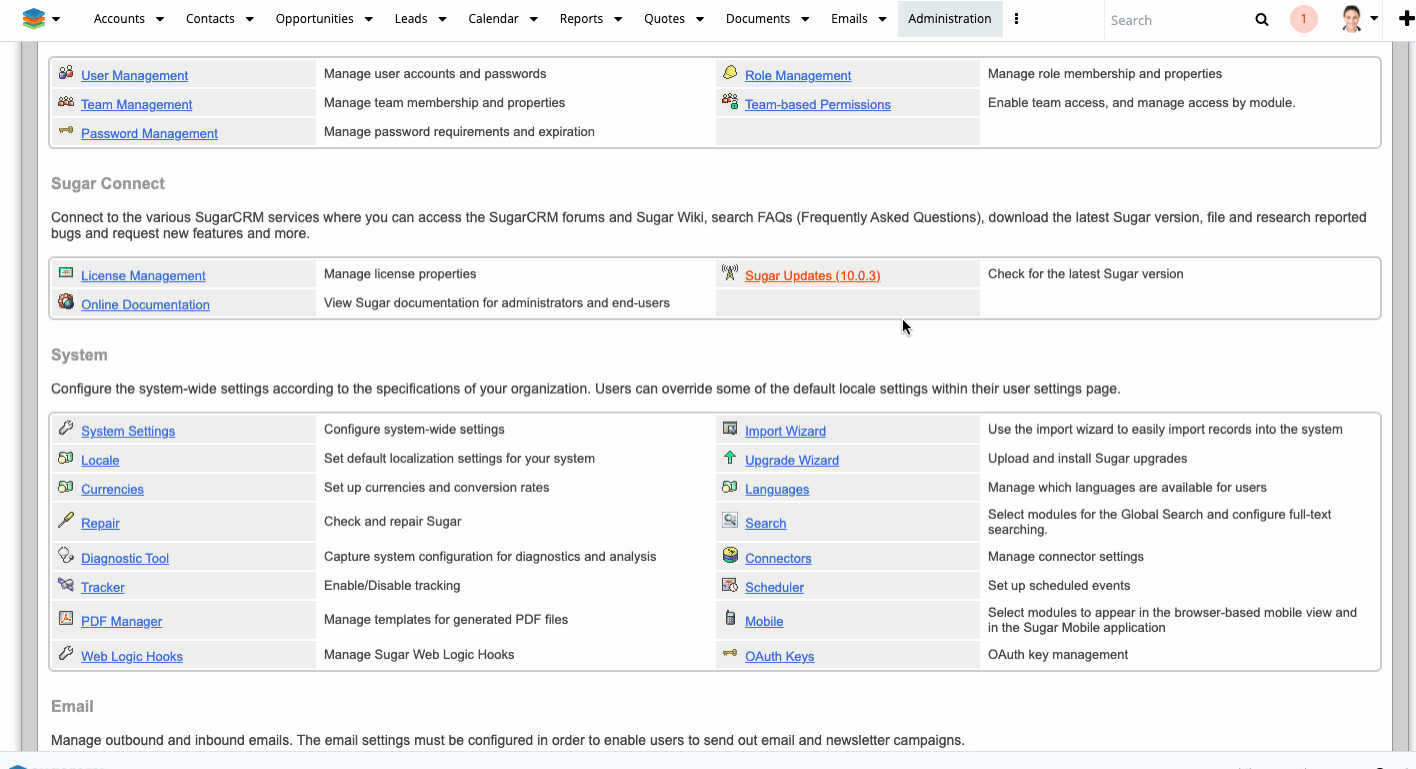 From there you will upload the downloaded zip file in it's entirety. Once you have uploaded the file click on the install button. Once the installation has completed your screen should look like this: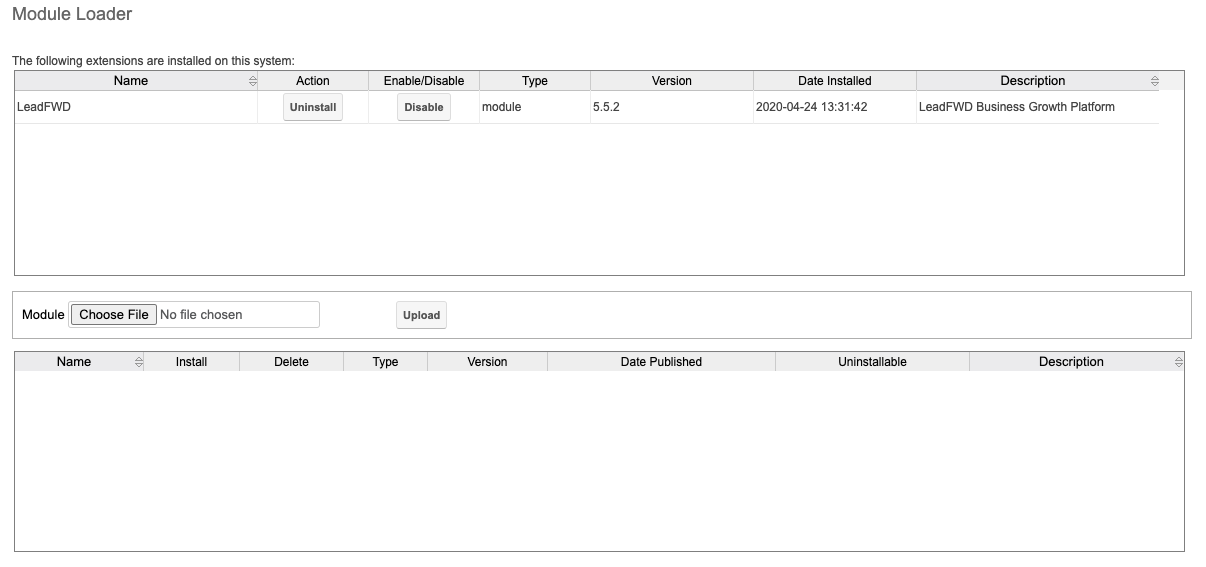 After installation you will log in through the LeadFWD login portal here: link
Once you login, you will need to navigate to the Sym Sync Manager screen. Once there you can then access the CRM Connector --> Settings dropdown. Once there you will link up your CRM user account to LeadFWD.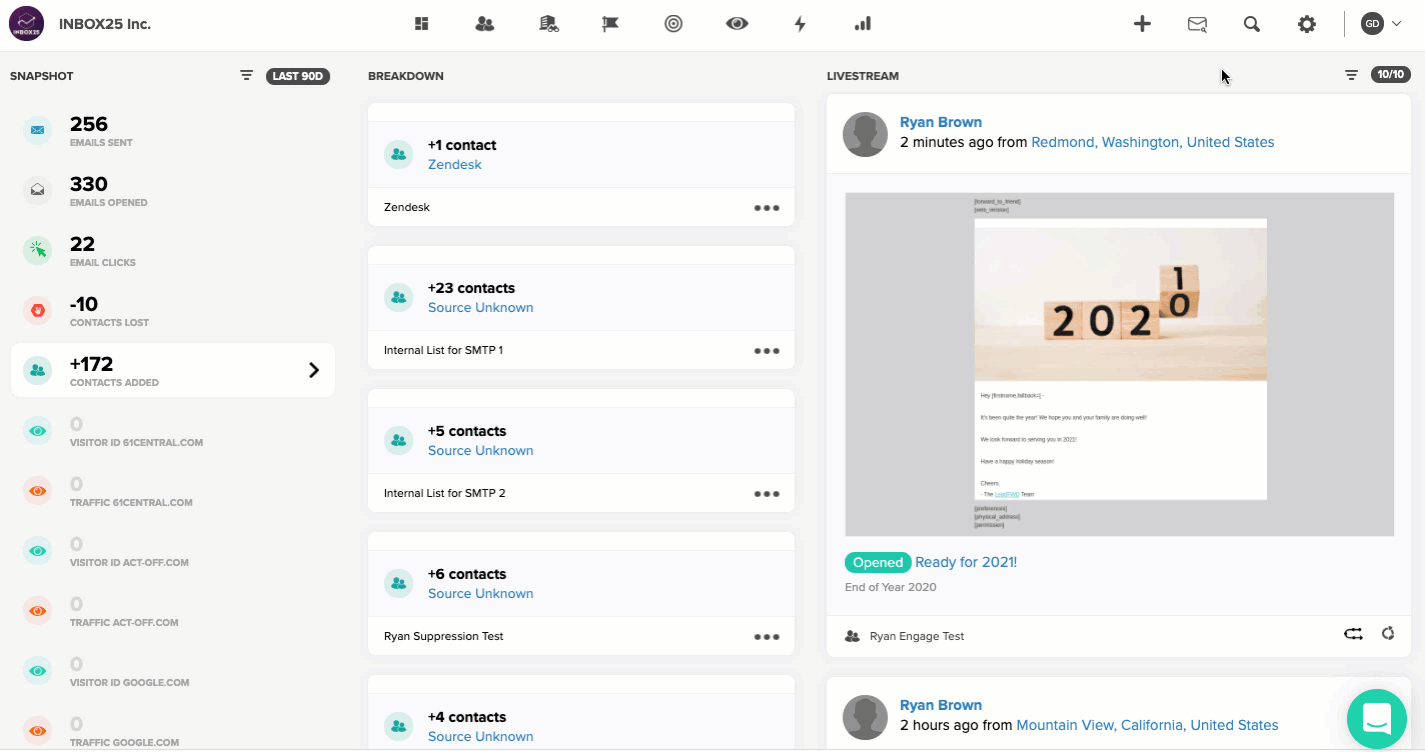 The information required to link an account is below. Please only link a CRM account with a user with SysAdmin Privilege.
SugarCRM URL

SugarCRM Username

SugarCRM Password

SugarCRM Password confirmation

CRM Version
For CRM Version select the appropriate version of Sugar. Once done click the Update button to complete this portion.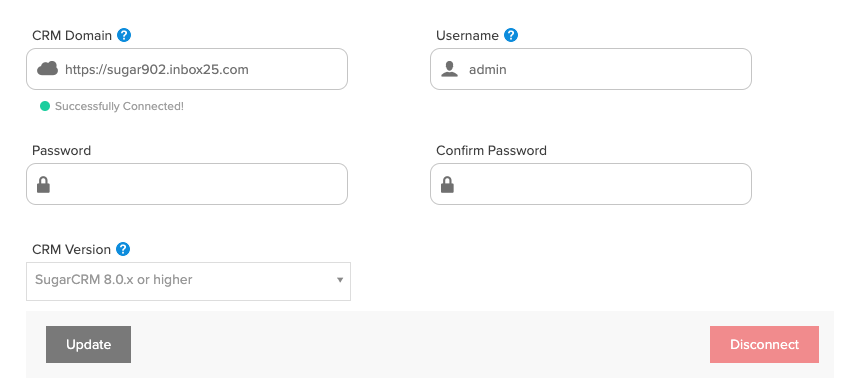 Farther down on this page you will see a Module Access URL Key. This key is the token to get Prospect, and by extension the LeadFWD Product Suite, available directly inside your SugarCRM instance as an iFrame. No need to tab in and out of applications!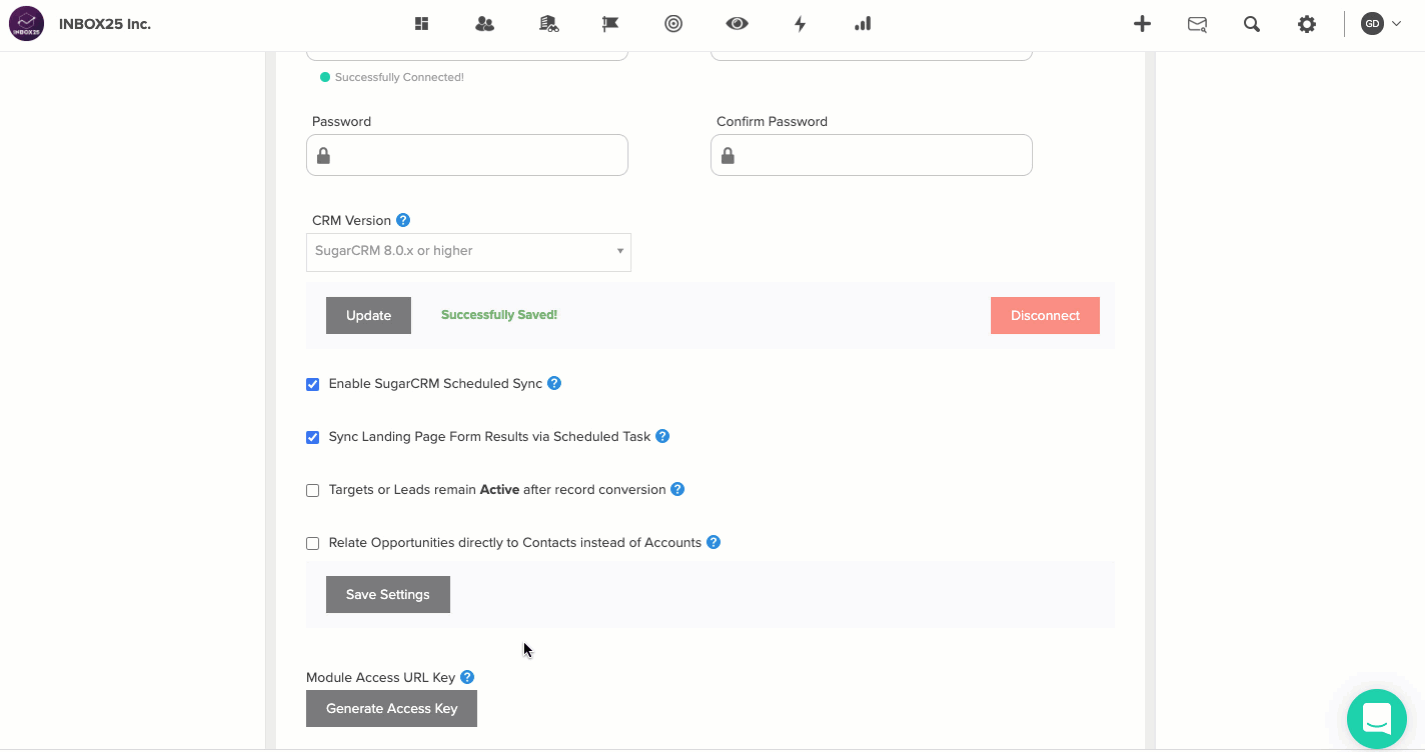 Copy the access key and go back in to the Admin tab of SugarCRM. On the very bottom of the Admin page you'll see a new section titled LeadFWD Module and an option called Configure.
Once in Configure, paste the access key in the URL section. You may also adjust the height (in pixels) for the iFrame inside your user instance.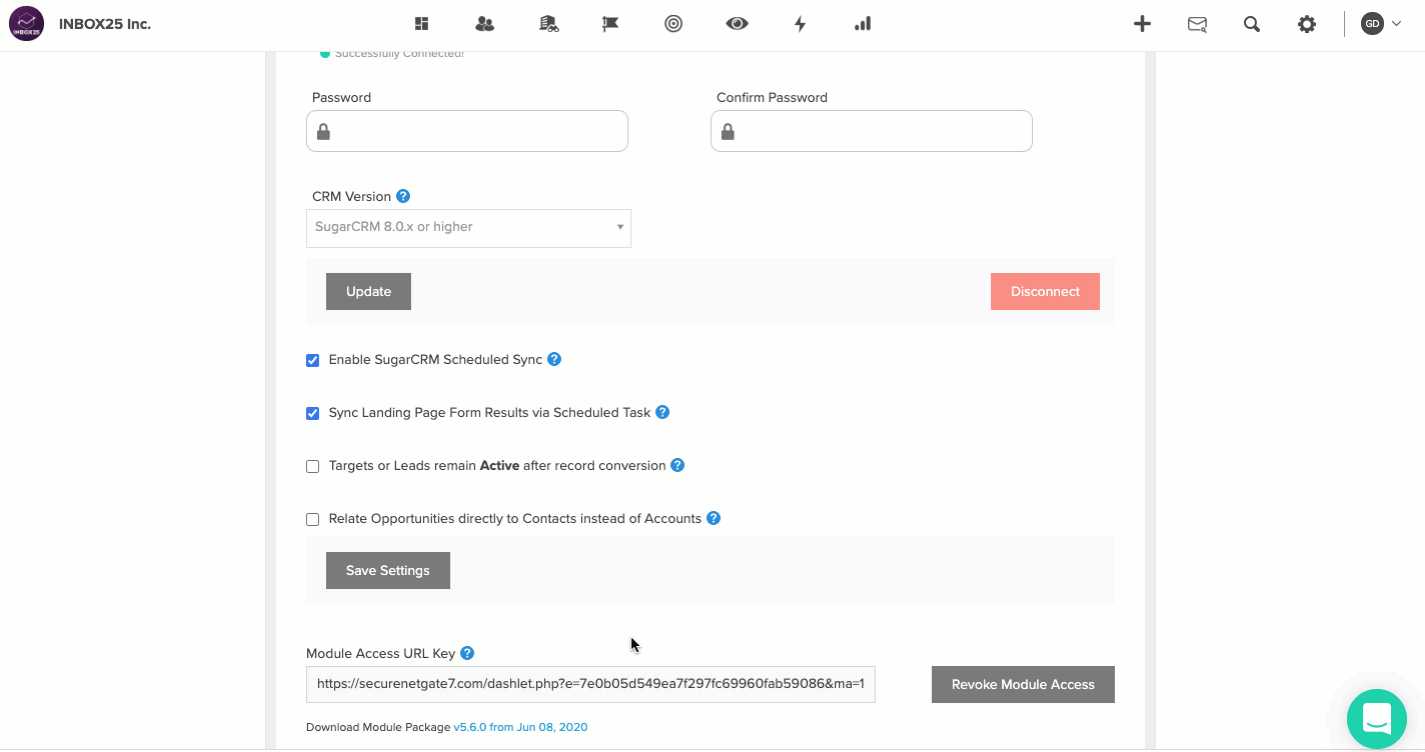 Congratulations you have now connected LeadFWD with your SugarCRM instance!
The only thing remaining is to go and turn on the data modules you wish to interact with. LeadFWD allows you to interact with nearly all out-of-box data modules that SugarCRM provides. With the appropriate modules enabled this allows the LeadFWD system and your CRM to exchange data in a real-time or scheduled sync format.
Access the SymSync Manager from the settings dropdown. From there you can enable which data modules you would like to interact with. Certain modules such as Leads, Contacts, Accounts, and Targets will also prompt you to select which specific data fields you want LeadFWD to have access to. The more data fields available the more mapping capabilities and personalization options you will have within different features of LeadFWD.