With Agency Edition, you will have a private and white-labeled solution to resell to your own clients. It's like LeadFWD will be your very own app. You'll also enjoy the flexibility to disburse flex credits/contacts to clients that you enroll into the platform.
---
Setup
Once you sign up for an Agency account, you will first have to create your personalized Domain. This is going to be visible to the client when they login to their very own account. Please make sure to think of the domain, because once configured; it cannot be changed. You're now ready to customize your Agency Account.

---
Sign Them Up!
Once you customize your Agency Account, you will now be able to Sign up your clients. Navigate back to the Agency Manager to find your custom Signup URL (found in the screenshot below). This is the URL you will use and share out for your clients to sign up to your account.

---
Manage Your Clients
So now that you have clients signed up, you'll now be able to manage them from the master account. Click the 3-dot icon to either manage/edit your new sign up or to login to their instance. If you enter the mange/edit section for your sub-client you can change the information regarding the client as well as decide how you wish to allocate Active Targets or Email Credits to their instance.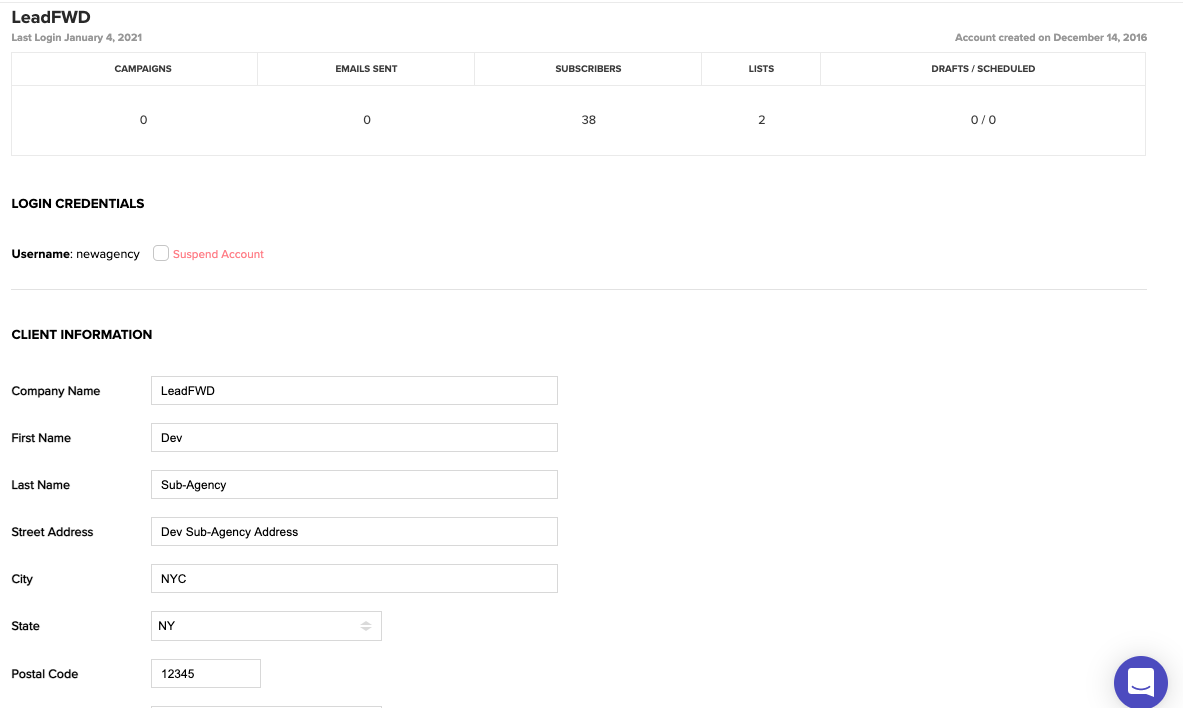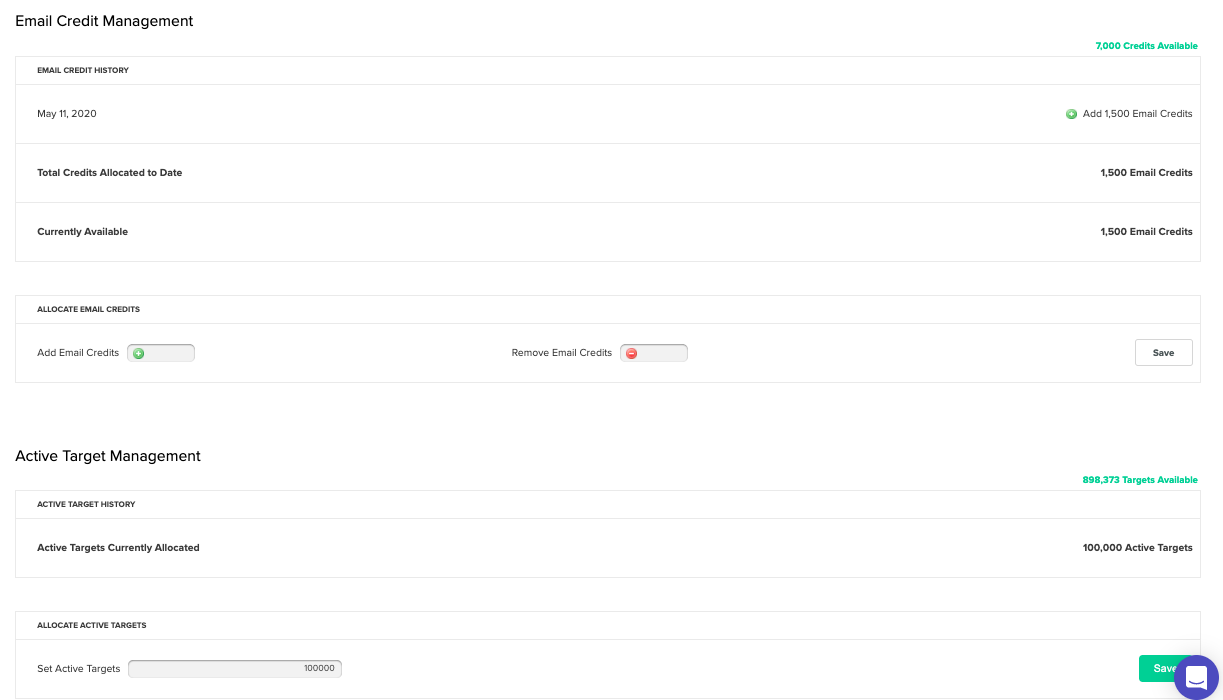 Whether your client is enrolled in the Email Marketer or the Marketing Automation solution, you will be able to manage their plan from this screen. Once enrolled, you will have the option to Allocate Email Credits or Contacts. Email Credits will be used for the Email Marketer clients, and Flex Contacts will be used for the Marketing Automation Clients. It's as easy as inputting a number into the (+) or the (-) boxes. All you have to do is then click 'Save' and their plan has been updated.
*Note- You can change a client's plan/allocate more or less credits or contacts to them at any time.
LeadFWD will let you know how many Contacts and Email Credits you have left to allocate, shown right within the main dashboard of your Agency Account. If you've run out of credits or contacts, the box will be highlighted in red, denoting that you will need to purchase more.
Logging back into Master Account
When logged into a client account, and if you want to navigate back to your master account, simply log out of the client account. You'll be taken back to the master account.