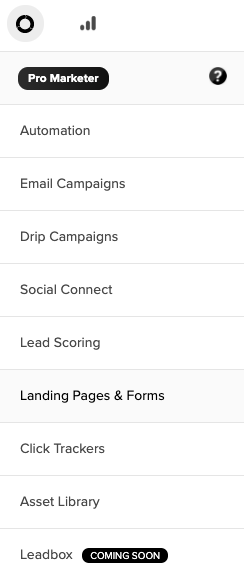 This article is dedicated to the enhancements made to the Landing Page Manager.
To access the Landing Page Manager with our updated UI, you'll navigate to the 'Pro Marketer' Tab and select Landing Pages & Forms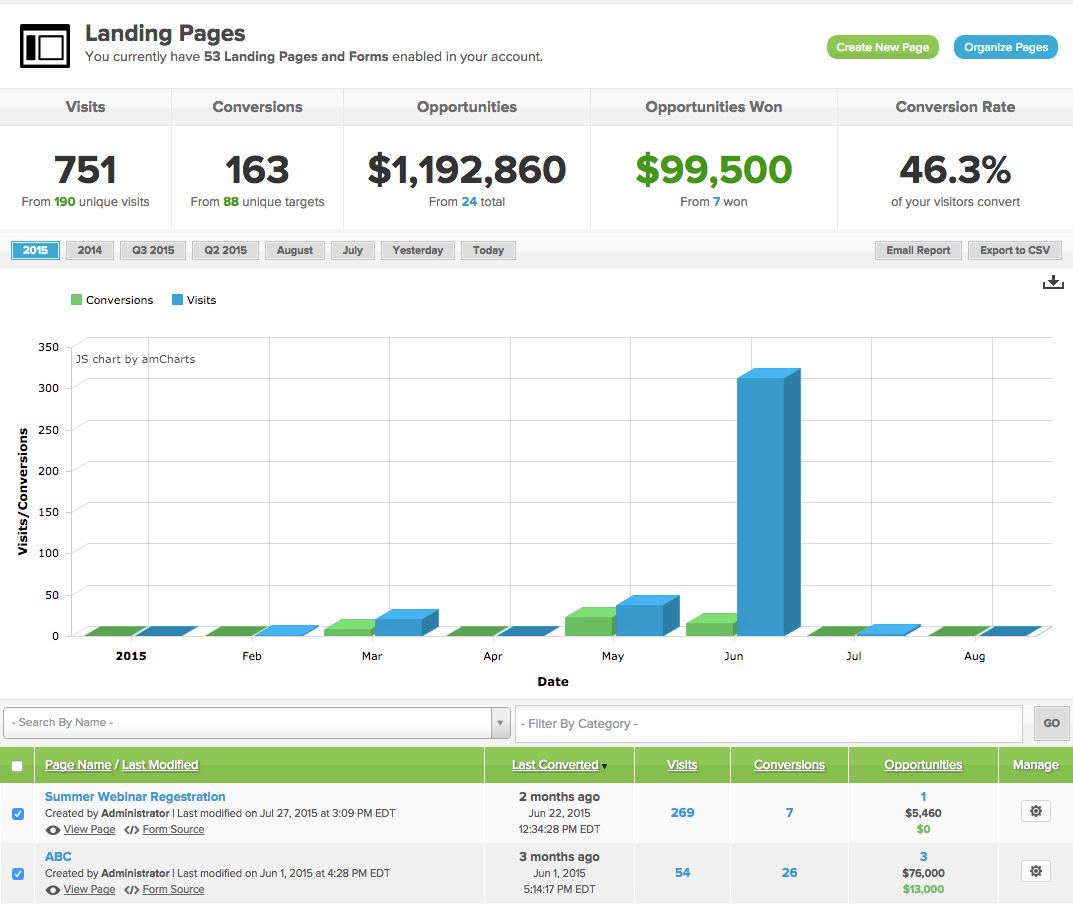 1. Visual Aid
Right from the start, users will be met with a graph which details how your landing pages as a whole are being received. You'll be able to toggle a time interval to gain better insight as how your landing pages were performing over 'x' time. The graph will provide analytics for visits vs conversions of all of your landing pages. You can then E-mail this graph to a sending address of your choosing to share around the office or print out and bring to a team-meeting!



2. Filter/Manage
With the Manager console, you can search by Name or Category to find the Landing Page you're looking for. Once you define your filters, clicking the 'Go' icon will update the chart with the information, showing only the relevant Landing Pages that match your criteria. No longer will you need to search through pages and pages of Landing Pages to find the one form you're looking to edit. If you want to 'hide' a Landing Page from selections available, no problem, simply click the gear icon---> Hide Landing Page. Already existing functionality of cloning/editing/removing Landing pages is still intact!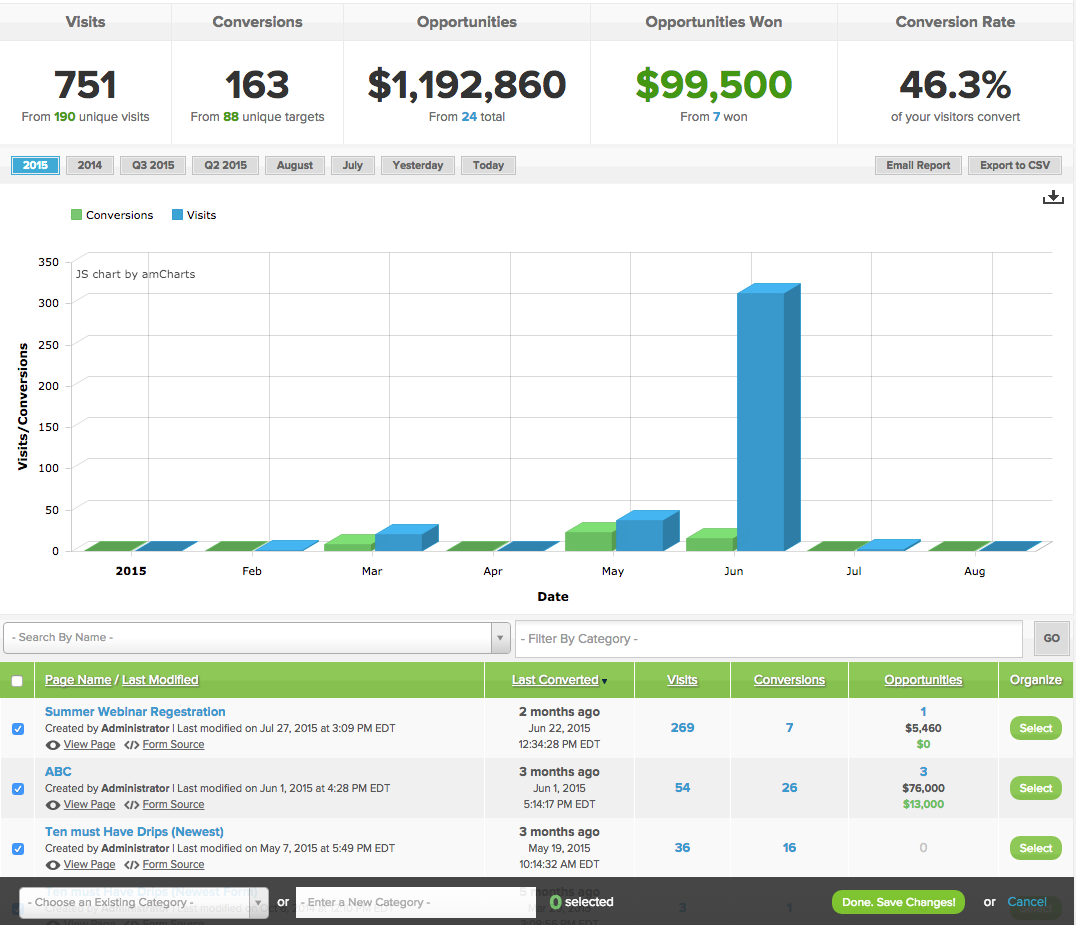 3. Organization
LeadFWD has gone a step further with organizing Landing Pages by allowing users to loop multiple Forms into Categories. Creating a Category is as simple as clicking the 'Organize Pages' button at the top of the Landing Page Manager. Clicking this option will remove the Gear icon next to each Form and replace it with 'Select' buttons. There will also be a selection bar at the bottom of the Manager that will appear. This bar will enable users to add selections to an existing Category or be prompted to create a new one. Users will then begin selecting Pages and Forms that you'd like to loop into a Category. If you mistakenly clicked on a Landing Page, no problem, once you click 'Select', an 'Undo' button will then appear, so click 'Undo' if you want to de-select the Landing Page...it's that easy!
Once you've made all of your selections, you then have the option of adding the Pages to an existing Category. If this is your first time using the new Manager (as it most certainly will be), then you will want to Create a new Category by labeling the Category in the text box '- Enter a New Category-'. Lastly, click 'Done, Save Changes!' and you have now created a Category of Landing Pages. Want to find these Forms later? Simply use the filters to search by Category!