Depending on the Marketing Automation Plan you select, you may have more records in your core CRM modules than your plan will support. This may cause you to exceed your Active Target threshold, in which case you have to upgrade to a larger plan or reduce your CRM List size.

Reducing the number of Active Targets contained on your CRM List can be accomplished quickly and easily by building a simple workflow using Automated Campaigns. You can define the criteria / conditions of the targets that you wish to remove and then use our Change Status action to re-categorize those records to Inactive. Although the record is not actually removed from your list, it is not longer synchronized with your CRM and the record isn't included in any of our marketing tools, like email campaigns or scoreboard.

To get started, navigation to Pro Marketer ---> Automation.

From the Campaign Timeline, click to Select your Campaign Targets.

From the drop menu select on of your CRM Lists. If none appear, you'll need to configure SymSync and at least one core module (Accounts, Contacts, Leads or Targets).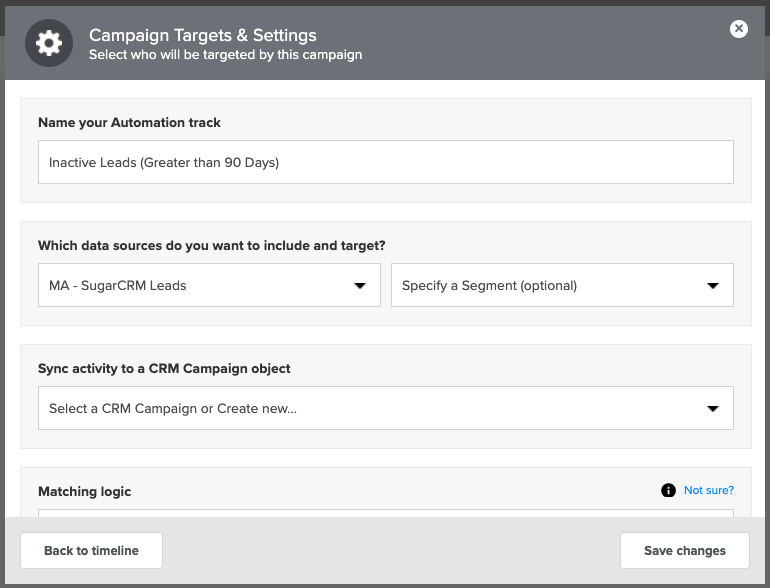 Once you define your CRM List as your target source, click continue.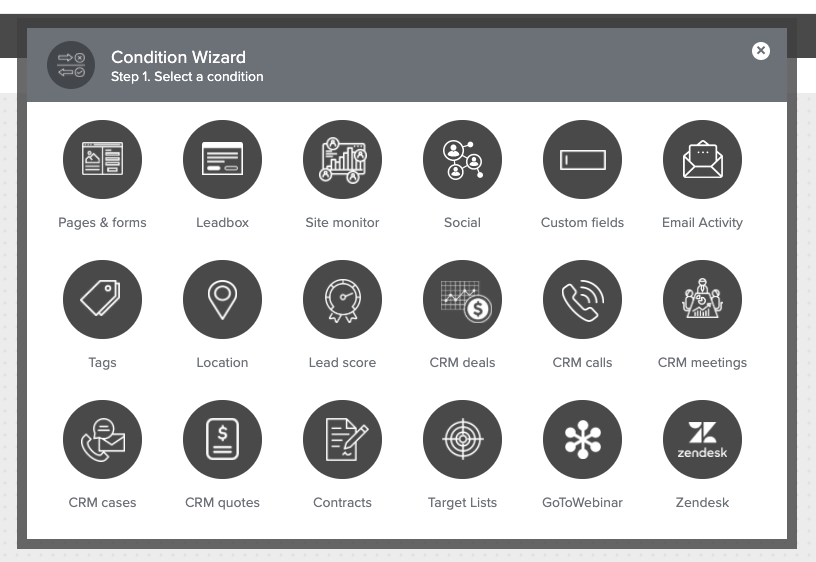 Next, you will need to define the criteria of the records that you want to remove from your CRM List. Think of this as defining a segment. You can choose from our selection of logic Conditions and combine as many of them as you would like.

A few examples:

#1. Remove Leads created in SugarCRM after a certain date
Data Fields --> Date Created in SugarCRM --> [define_date]
#2. Remove Leads that haven't been active in more than 90 days
Scoreboard --> Last Changed --> Greater than [90] days
#3. Remove Leads that are a member/not a member of a certain Target List
Target List--> Select a Target List--> Member of/Not a member of
Now, you can get as creative as you would like and again, combine as many conditions and variables as you would like.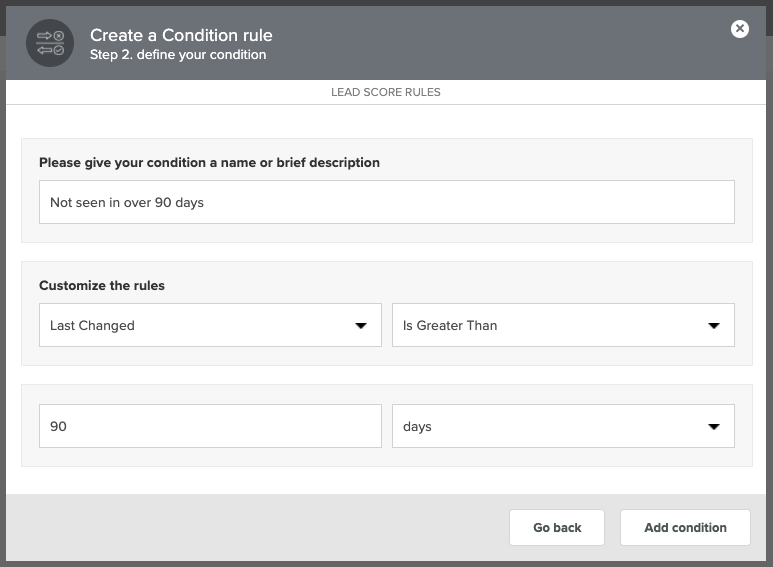 Once you select a condition and customize the rules, then you can move on to defining the follow up action. Which in this case will be changing the records status, using our Change Status action.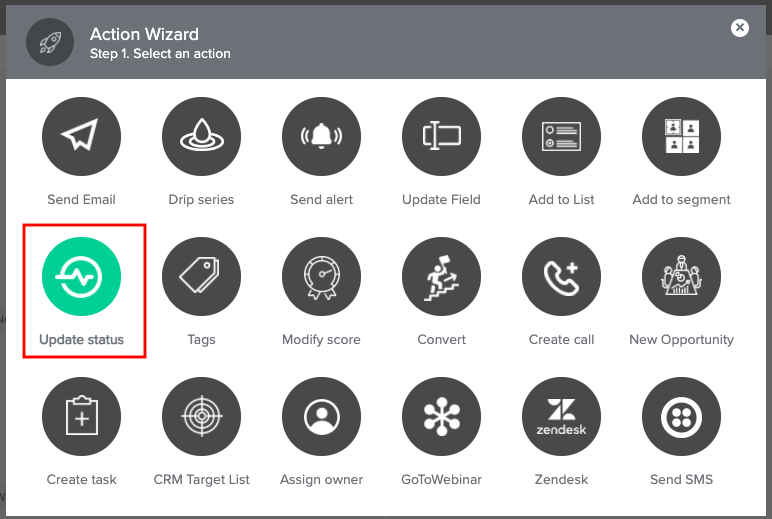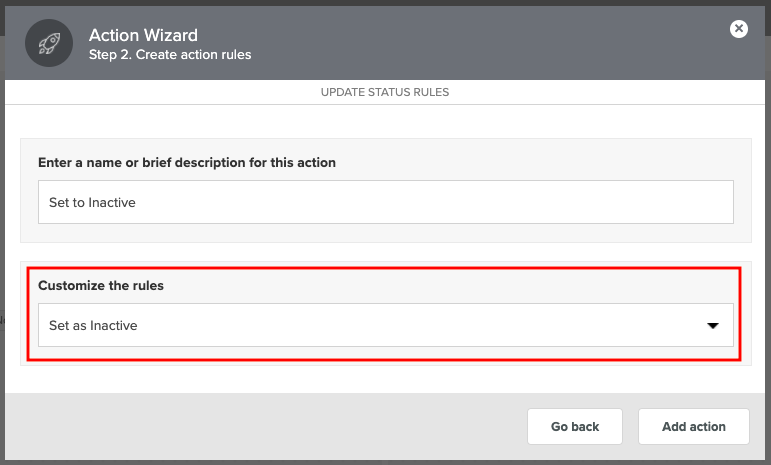 After you add your Change Status rules, click Add Action to save the action to your timeline. At this point, you can choose to End the Campaign.

Remember, you must Activate the campaign from the main Automated Campaign Manager - by clicking the play button. Once the workflow campaign starts, you'll immediately see the records that met your condition segment rules become categorized as 'Inactive'. By viewing the Automated Campaign reports, you'll be able to specifically see which records were reassigned.