Overview
Sales Inbox is a shared team inbox for different users of Engage. Sales Inbox acts as a shared data brain that gives an overview of everything going on in Engage as it relates to reply's from contacts.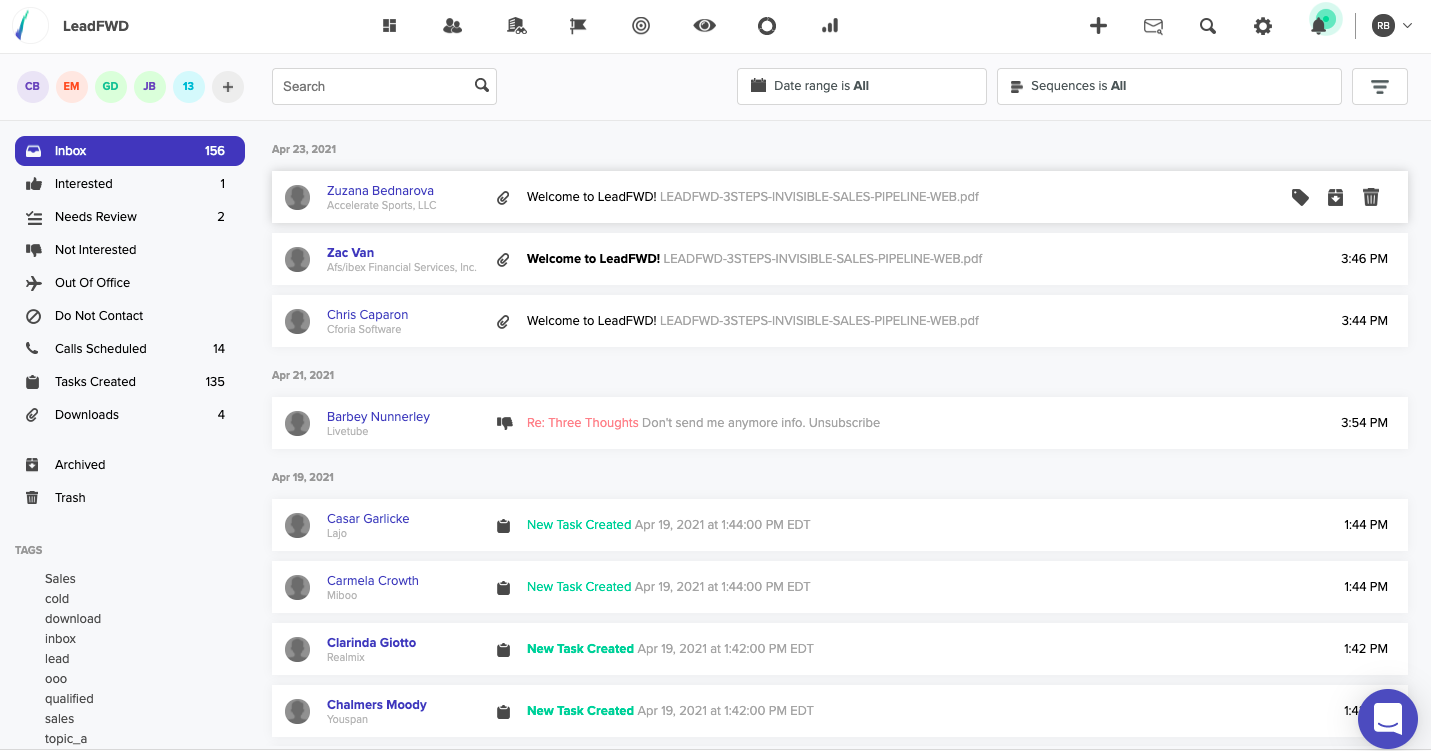 The Sales Inbox overview screen will look similar to standard email inbox screen. There are several different categories that reply's will be filtered in to based on the content of the response. The categories include:
Inbox - a collection of all reply's and items

Interested - collection of all reply's with positive sentiment

Needs Review - collection of reply's requiring human interpretation. AI is unable to successfully decide if reply is positive or negative

Not Interested - collection of reply's with negative sentiment

Out of Office - reply's detected from a vacation responded

Do Not Contact - reply has indicated they don't wish to be contacted

Call Scheduled - call has been created for a record via the Engage call action item

Tasks Created - task has been created for a record via the Engage task action item

Downloads - contacts have opened an email with a tracked attachment
---
Replying
Besides aggregating responses from contacts, users can also respond directly through Sales Inbox.

Open a response from a contact and click on the Reply button. This will open the email editor. From the editor you can craft your message response. You also will have the option to decide which connected inbox you want the reply to come from as well as CC or BCC any additional team members you might need.