On the Prospect Manager page, on the far right-hand side, you will be able to access the history of data exports that have been done for that Persona.

Once the history has been accessed, you will get a drop down of all the exports with their pertinent information.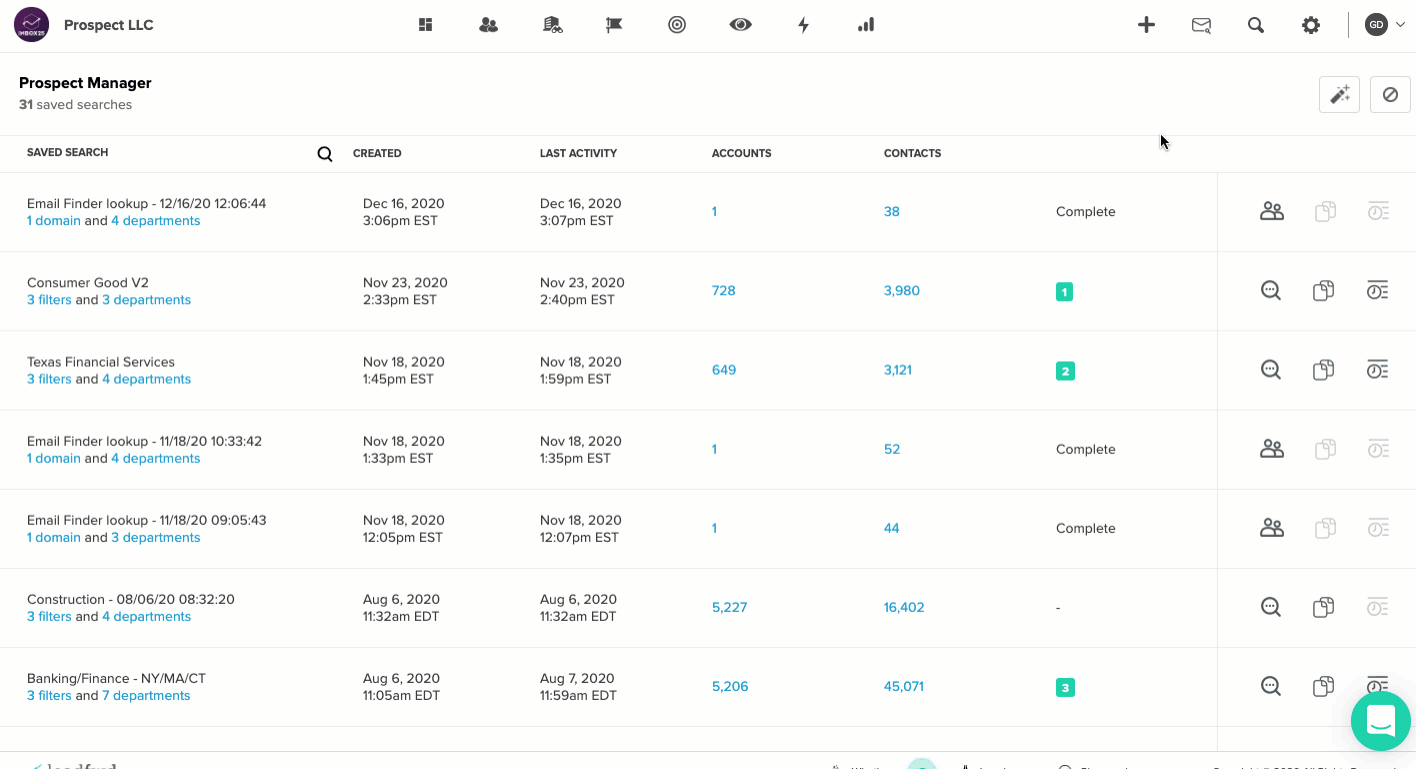 The information includes:
History

Date and time

Status

Contacts

Failed validation

Successful

Method

Credits
History - full Persona name with Date/Time of last export
Date and time - timestamp for export
Status - if the export is completed or still filtering; larger exports will take longer time
Contacts - breakdown of export between individual records and the company's they belong to
Failed validation - records that did not export successfully; reasons include unvalidated data or record had previously been purchased in another export
Successful - report of successfully exported records
Method - which method did the export take place: CRM, Marketing List, or CSV download
Credits - how many credits were spent on the export; records that fail validation do not have credits charged to them.