Add records to a new or existing CRM campaign
For greater segmentation, reporting, and data journey insight we allow you to create a brand new SugarCRM Campaign or add records to an already existing campaign for your usage.

Once you've either selected an existing campaign or created a new one go ahead and click the Import Prospects button. This initiates the download and export of data directly to SugarCRM. All successful downloads will be written to the appropriate data module that has been selected.
---
If you decide to map your data to a SugarCRM Campaign, you will find the appropriate campaign in the Campaigns module of SugarCRM. From there you will find your newly created campaign available from the overview screen. Clicking into the campaign will show you all the different records that have been added to it.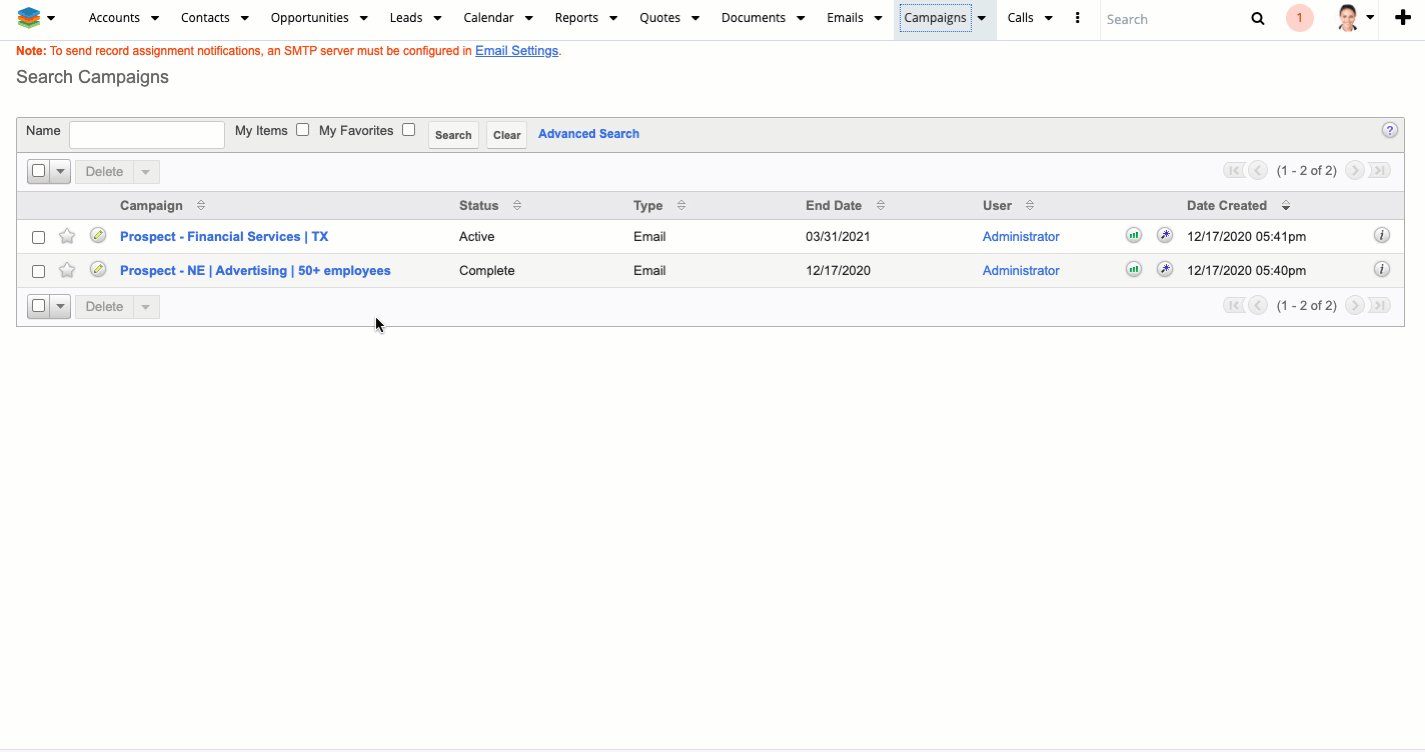 Congratulations! You've successfully linked your Prospect Data to a SugarCRM Campaign.