Once you have successfully connected your Salesforce account to your LeadFWD account click on the Go to Salesforce Dashboard link in the upper right hand corner. This will take you to the SymSync Dashboard where you can decide which modules of Salesforce you wish to sync over.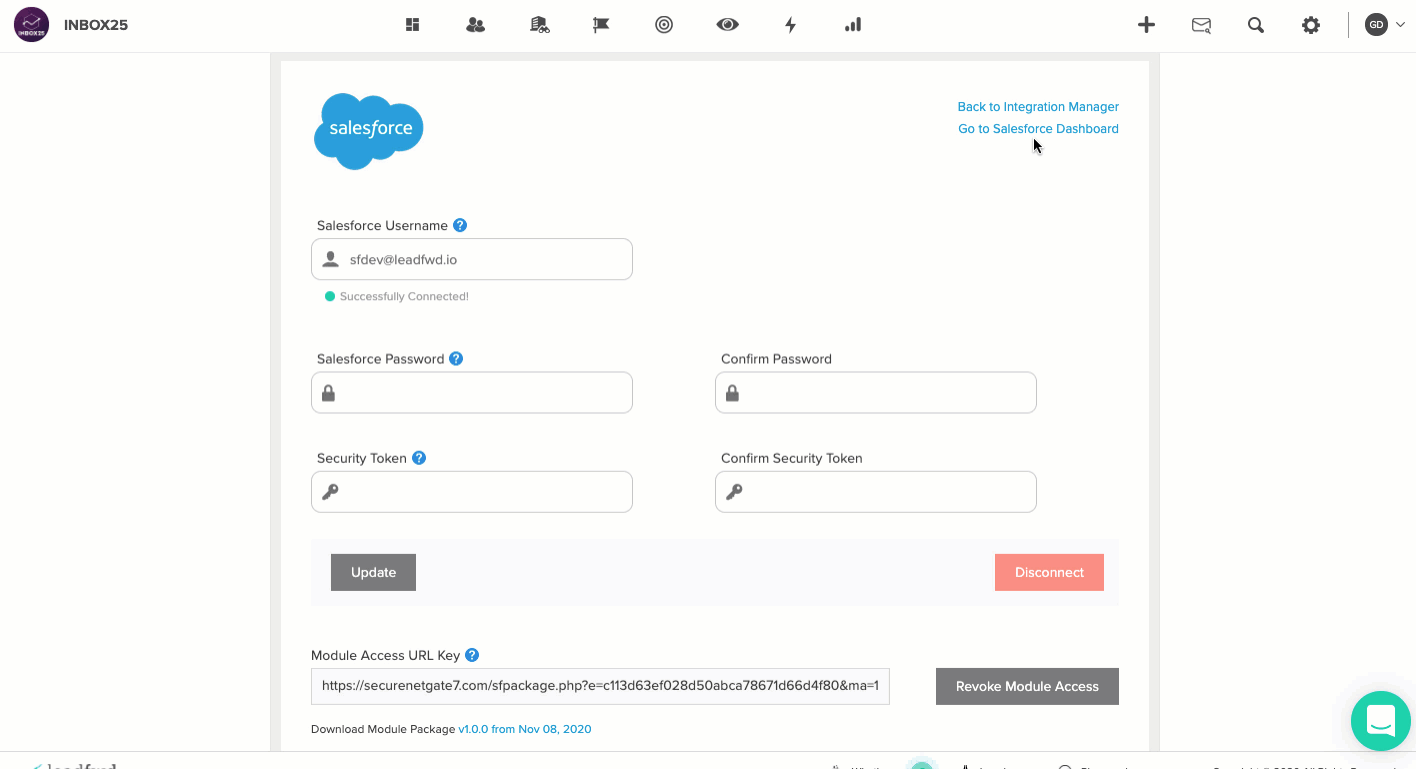 The modules that can be synced are:
Leads

Contacts

Accounts

User

Opportunity

Task

CampaignMember
For Leads and Contacts you may choose which data fields to come over. The more data fields selected the greater number of fields you can utilize for personalization. If you add more fields to your CRM after the initial sync you can click on the Manage Fields option under the gear icon for either Leads or Contacts.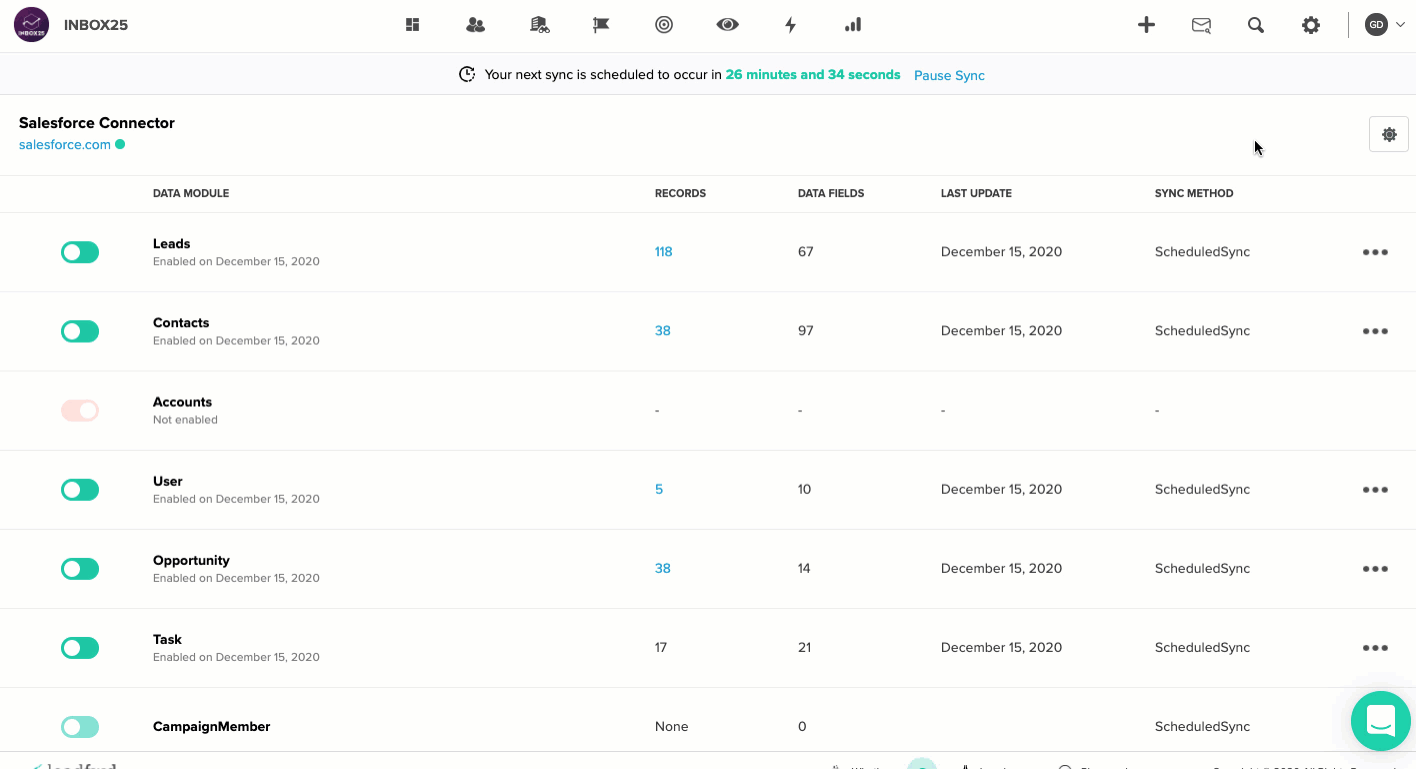 This will open up the drawer with all of the available data fields for the module you've selected. Any unused or new data fields will appear which you can then check off to be sync'd over for future. You can also deselect any data fields that were chosen prior to remove them from usage in LeadFWD.
Any data fields brought over can be used in future Engage Sequences for contact personalization.