Once the module package for LeadFWD has been installed and connect with your Sugar Sell environment you will need to sync over the different data modules in your CRM.
For SugarCRM, LeadFWD will sync and interact with all four (4) core data modules: Leads, Contacts, Accounts, and Targets. LeadFWD will also interact with secondary data modules such as: Opportunities, Calls, Users, and Tasks. For Engage users these will be the core modules that interactions will take place with.
To begin syncing your data data you will need to access the SymSync Manager. This can be found by navigating Settings --> SymSync Manager.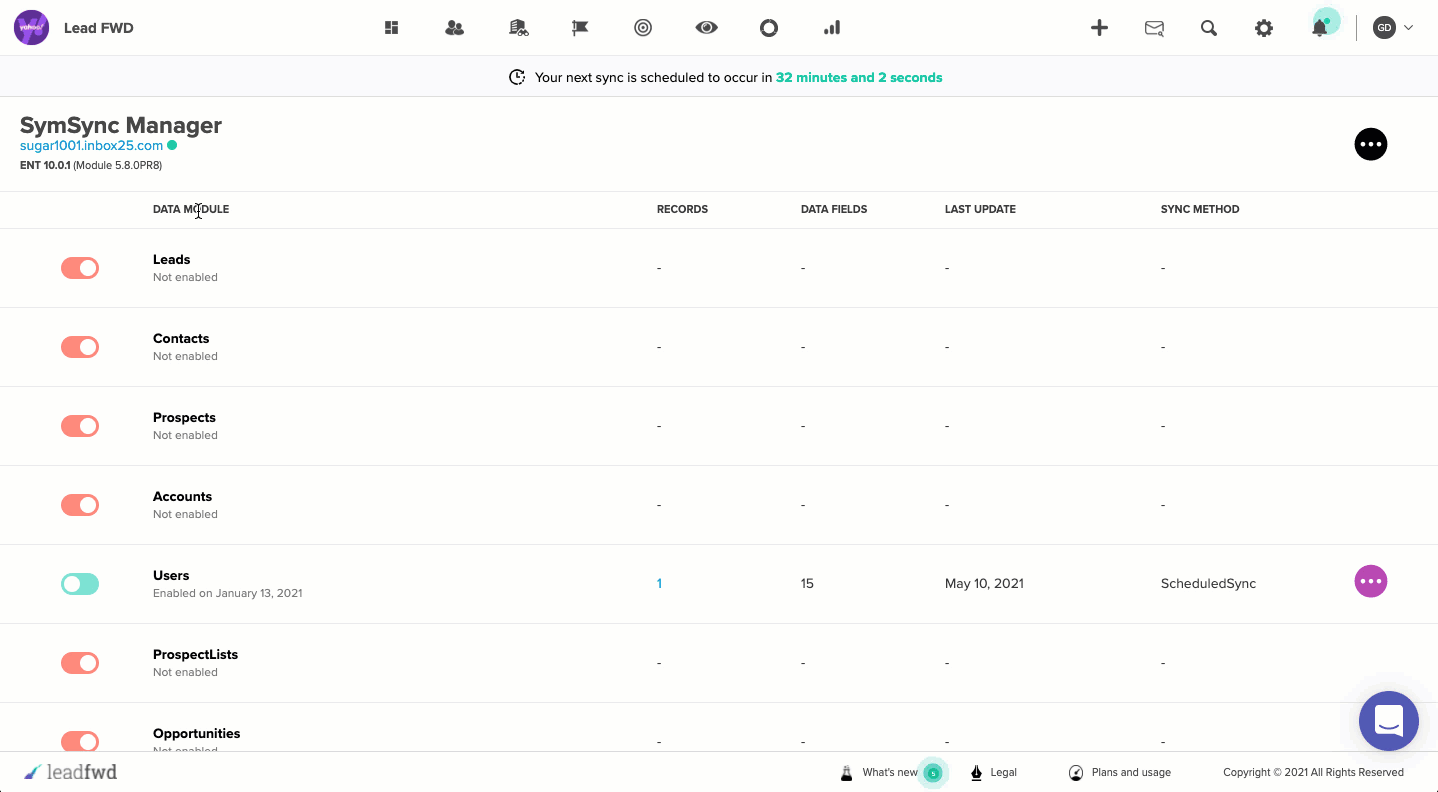 From here you'll get an overview screen for all the different modules. To turn on a module just click on the enable toggle. From there you can pick and choose specific data fields to bring over along with your records.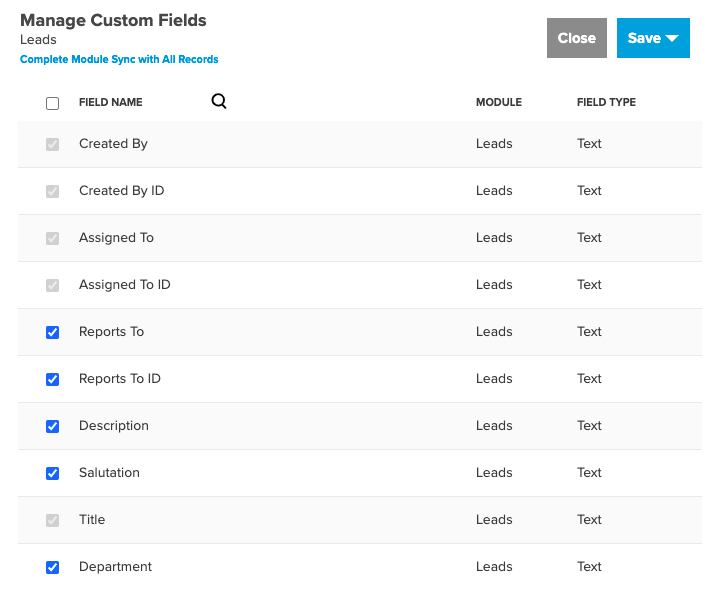 Data fields brought over can be used in personalization for your Engage emails to give added depth to your messaging and content.