Firmographics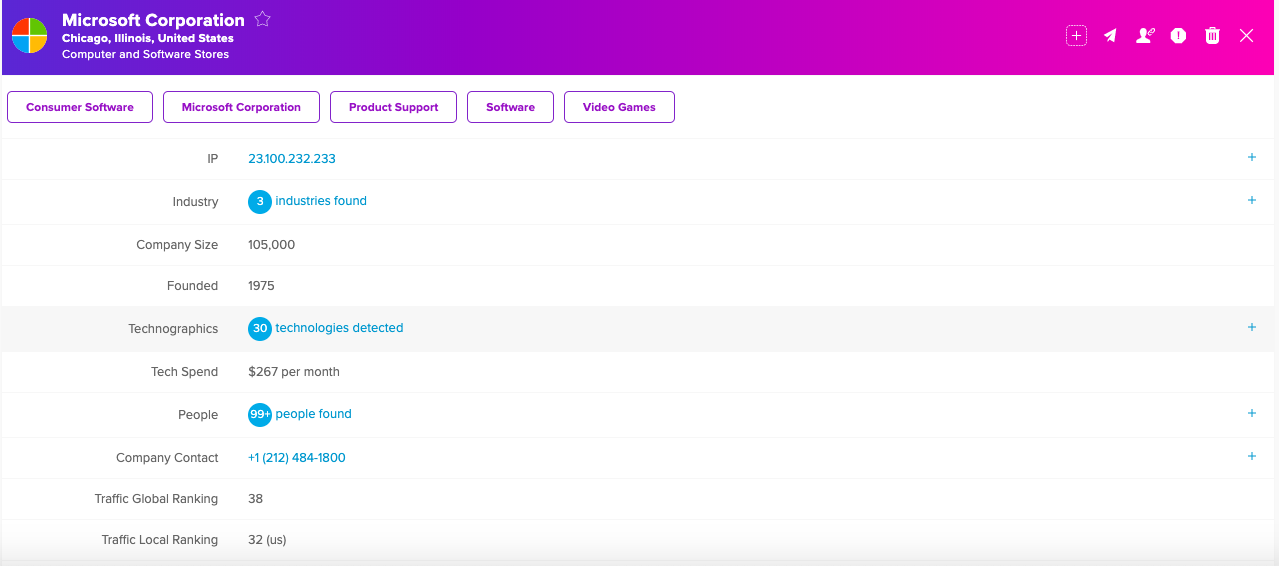 For Identified Companies, LeadFWD will poll all data together and display an enriched company profile. With the action menu in the top right of the company report, users have the ability to manually deploy an email alert to a SDR, add the company to the prospector database or CRM List, link the company to an existing lead in the database, mark the company as spam or suppress/hide the visitor from the report. Users will also have the ability to hide/suppress the company if they believe it is a bad match or simply will not be interacting with that company.
Data on identified companies can vary but common firmographics which will be included are:
IP - the address associated with the website visitor

Industry - the verticals/horizontals the business is in

Company size - amount of employees

Company Founded - date the company officially registered

Traffic ranking - Based on the volume of website visits and exposure the company has in the world as well as its own country of origin

Technographics - plugins, code frameworks and other beacons that are placed on the company website

Company Contact - a general contact number for the company

Affinity Tags - Keywords/phrases that would be associated with the specific company.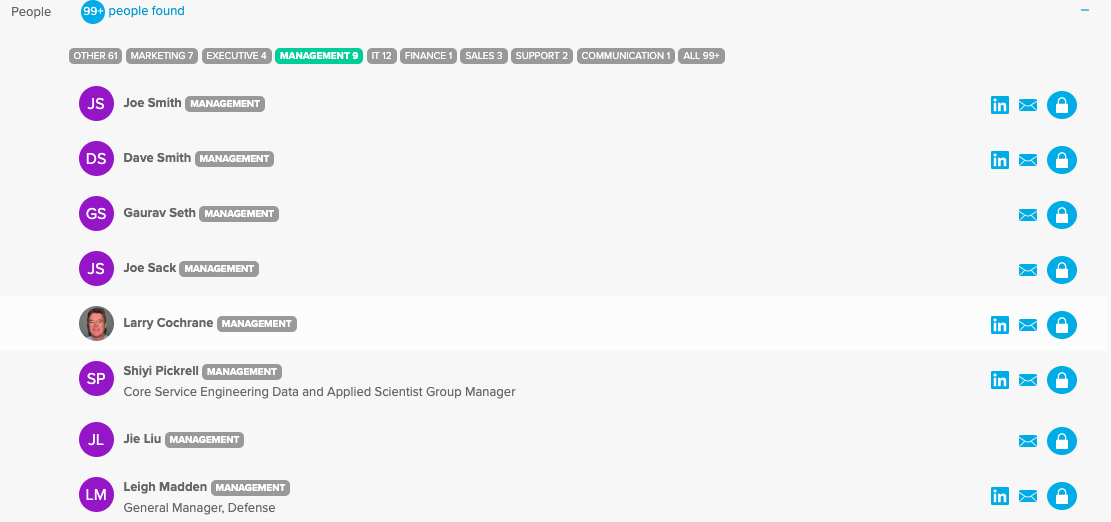 LeadFWD can also work to identify people. These are employees at the firm identified by LeadFWD and more than likely will not represent the specific person from the firm who has visited the website. Through our various data partners and proprietary methods, LeadFWD can provide direct contact information for people working at the company identified. Users can filter by department or view all people identified. Contact information that can be unlocked for people will range from email address, social handle and direct contact phone number. In most cases, LeadFWD will be able to identify an email address and social handle. Users will only be shown people LeadFWD has found contact info for.
Technographics is a unique way to understand the type of technologies the company is deploying on their business domains. Technographics are broken down into various types that can be filtered through (i.e payment payment currency, visitor count tracking) or users can search for a specific technology (i.e Google Analytics). Technographics are meant to give users insight if a company is deploying technology of a competitor, to understand their framework and to better assist in qualifying the company as a potential lead.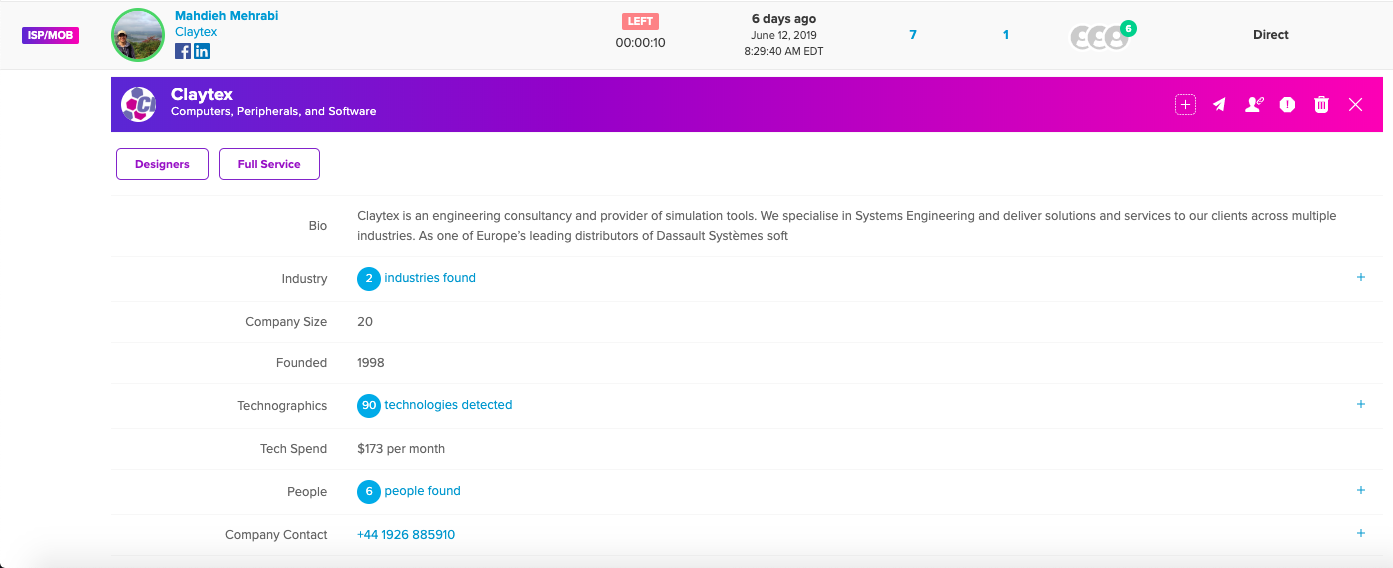 Once you have data to match an identified company with a lead (person) in your prospector database, clicking on the company name below the visitor's name will roll down the company profile. Leads can be identified automatically if they click-through an email sequence sent by LeadFWD to them or if they convert on a LeadBox.