Introduction to SalesforceCRM Integration
LeadFWD offers full functionality for the Lead, Contact, Account, User, Task, Campaign and Opportunity data objects from Salesforce. By using SymSync, you can replicate your Salesforce CRM database within LeadFWD and keep it updated, utilizing bi-directional data transfer to pull updates, such as new leads, from Salesforce to LeadFWD or to push updates, like a change to a data field, to Salesforce.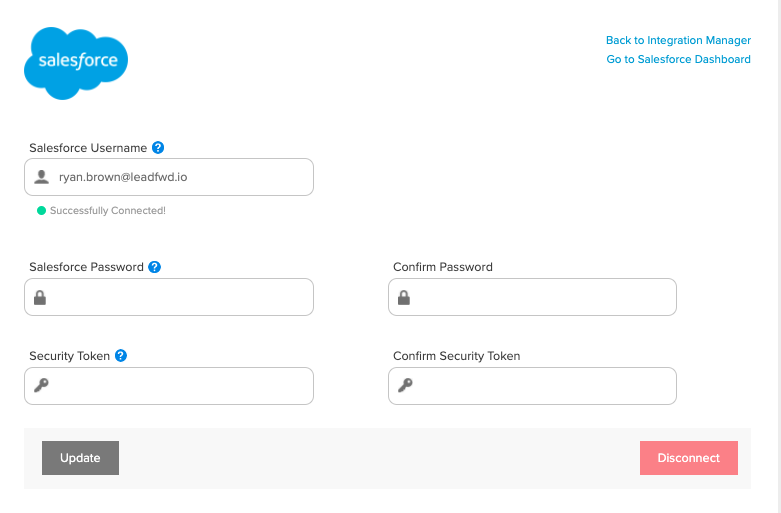 ---
Automatically Create New Records in Salesforce
With our Salesforce integration, you can automatically push new records that are generated using landing page forms to your Salesforce database. New records can be created as either Leads, Contacts or Accounts (see here how to sync forms to Accounts).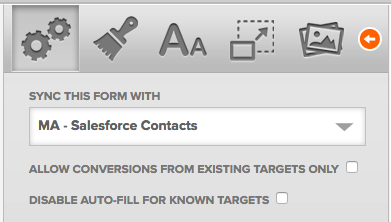 ---
Sync only qualified leads to Salesforce
If you want to nurture a lead to a more qualified status before you push the record to Salesforce, our integration allows you to limit the sync to include only qualified records. The qualification criteria can be almost anything, including lead score, funnel stage, specific form conversion, etc. For a full list of criteria to push records to Salesforce, check out our article on using Salesforce in Automation.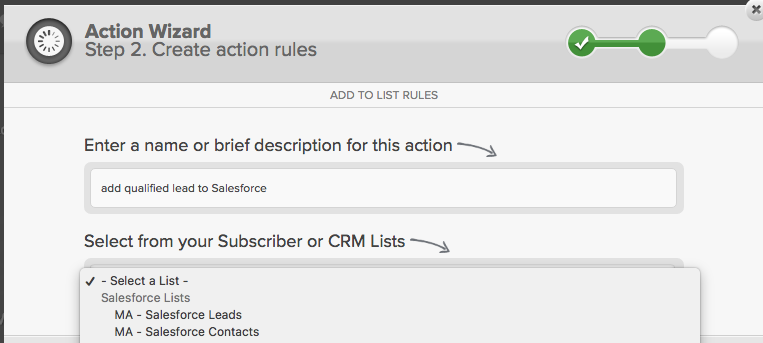 ---
Closed-Loop Reporting and Revenue Attribution
By leveraging our integration with Salesforce Opportunities, you can gain instant clarity as to how different marketing components are performing. We'll automatically associate Opportunities created and revenue generated with specific marketing activities to their related Contacts.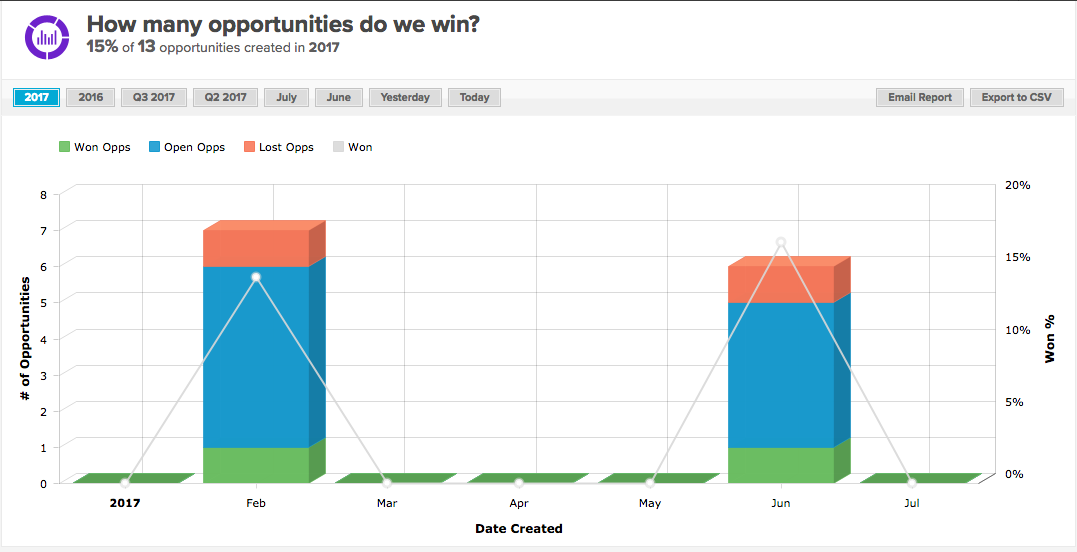 ---
Customizable Activity Display for Contacts, Accounts and Leads
You can designate specific marketing activities and behaviors to track that are synchronized to the Activity History panel for each Contact or Lead. There is an abundance of data points to select from, such as email opens, web page visits and page conversions.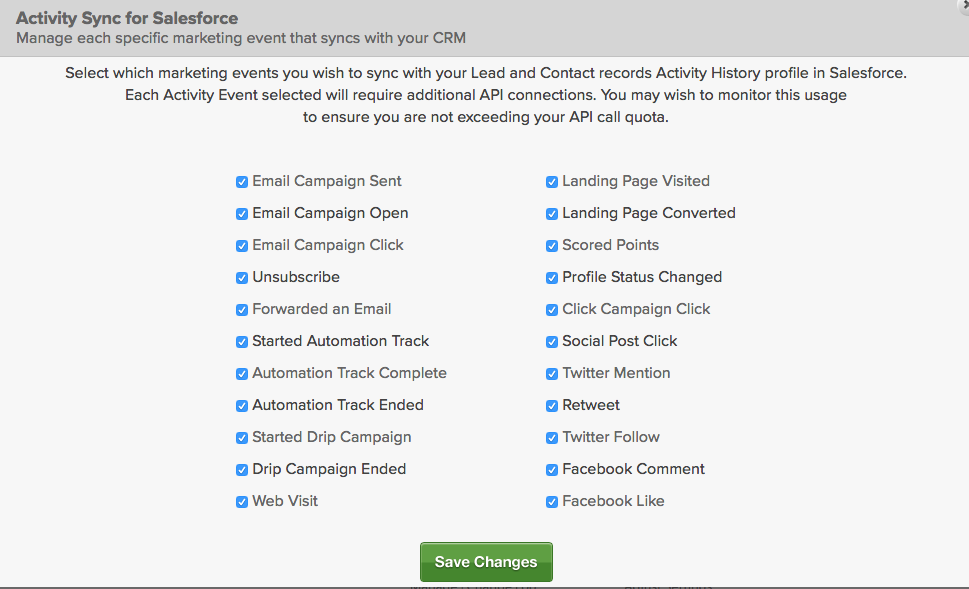 ---
Account Sync
LeadFWD enables you to import Accounts for direct targeting when the 'Account as a Person' feature in Salesforce is enabled. When using accounts as 'Companies' we enable you to import the account data-fields for use in conjunction with related contact records.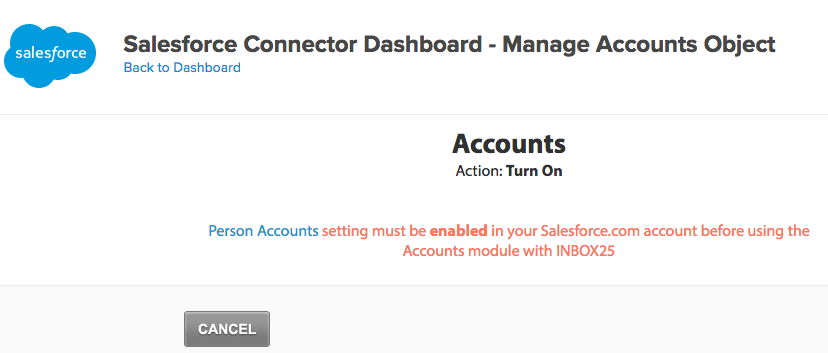 ---
Personalized Sales Emails
You can automatically personalize the From Name, From Email Address and Reply-To Address fields of emails. Additionally, you can utilize personalization tags within the body of the email based on the sales agent assigned to the recipient.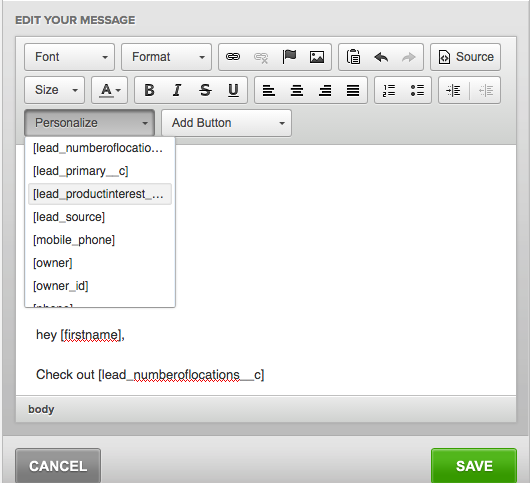 ---
The Mechanics of SymSync
At the top of every hour, LeadFWD will pull Object data from Salesforce. In terms of pushing data, there is a continuous, real-time sync of LeadFWD action information regarding Objects, Automations, Campaigns and Form Submissions. Both of these flows only operate within the confines of Salesforce's daily API call limit, as well as the user-defined LeadFWD local API call limit.