Step 1 - Design your landing page within LeadFWD. For additional information on landing page design please travel here.
Step 2 - Save & Publish your landing page.
Step 3 - Select "Option 2: Upload This Page To Your Own Domain". Select to download a file for a domain currently tracked in Site Monitor or an alternative domain. You'll receive a .HTML file ready to be placed on your website.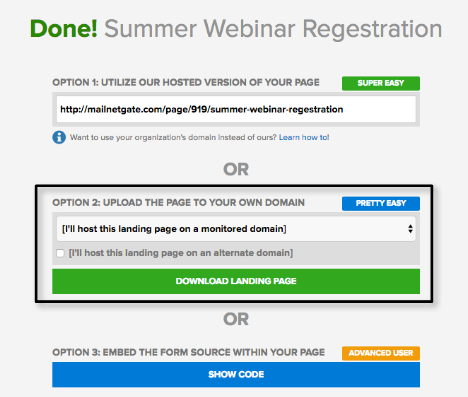 Step 4 - Upload .html file to your server.