Setting up Salesforce Connector Dashboard
The Salesforce Connector Dashboard is only accessible to the LeadFWD administrator. Once the Salesforce Connector is functioning correctly, you can access the Salesforce Dashboard by navigating to Settings ---> Sym Sync Manager.

Inside, you can manage your Salesforce Objects, Activity Sync and API Call Use. LeadFWD integration is compatible with the Leads, Contacts, Accounts (see more info here), Users, Opportunities, Tasks and Campaigns Objects.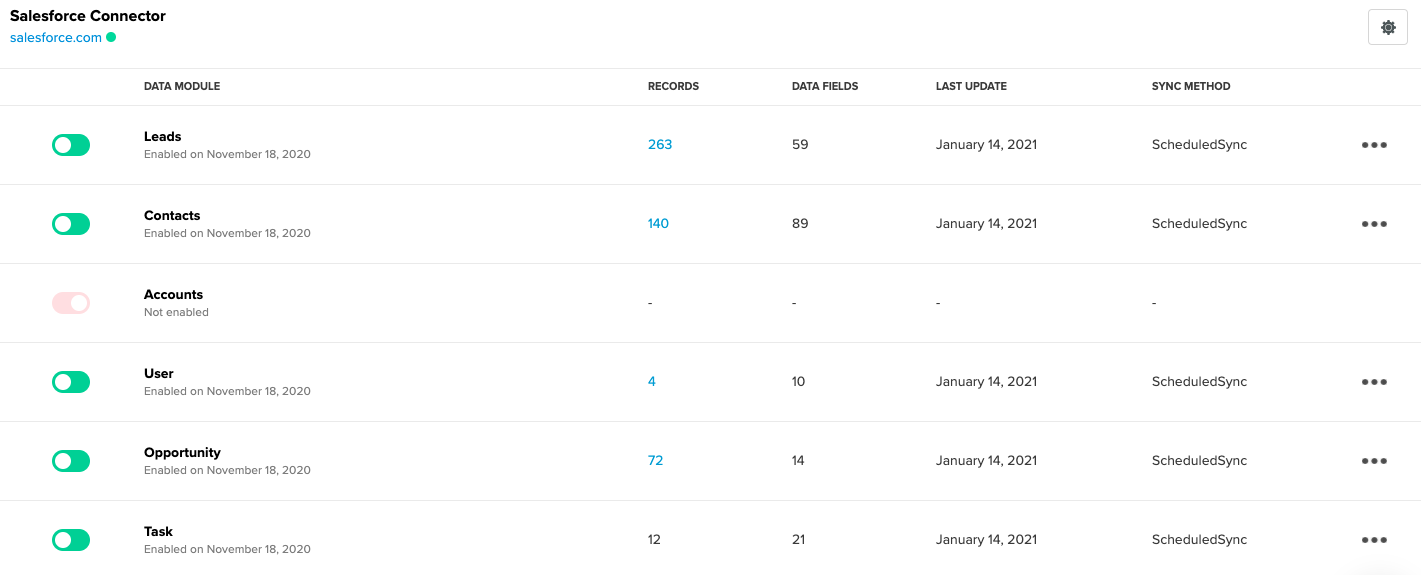 Leads
You can sync all Leads and their custom fields.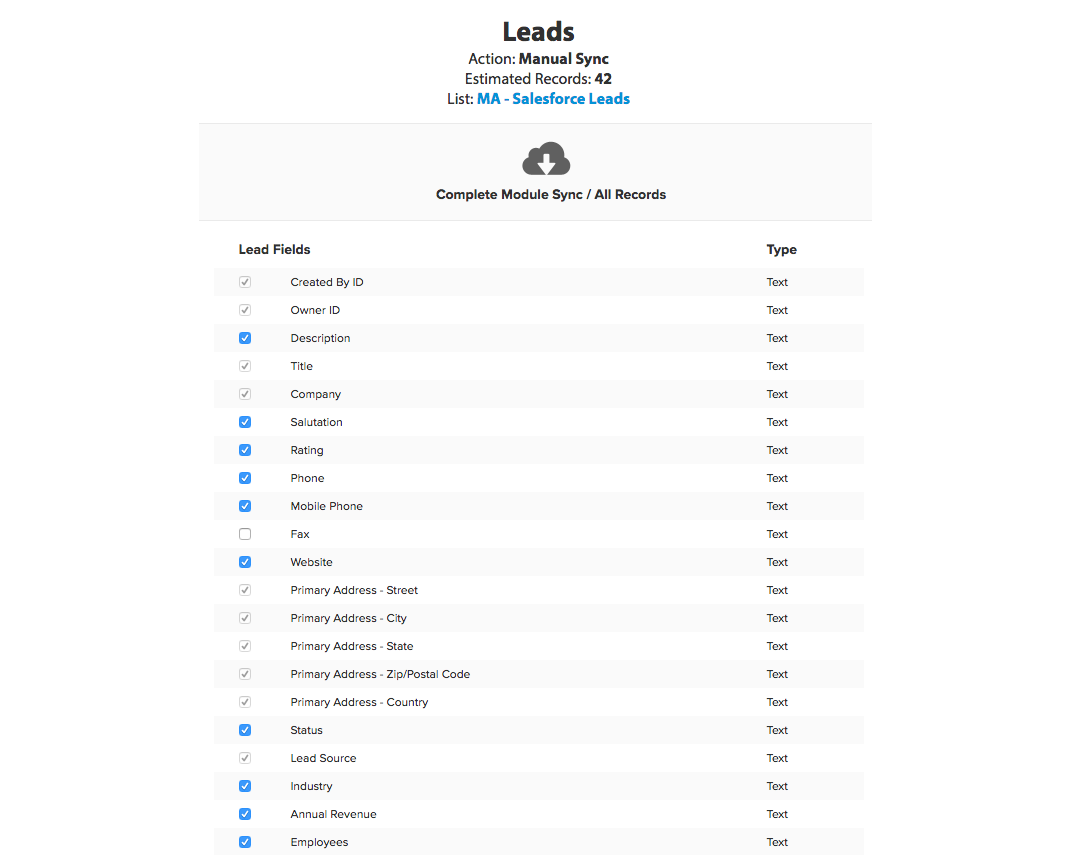 Contacts
All Contacts and their custom fields, as well as Account-related fields, can be synchronized. Additionally, LeadFWD enables you to leverage Account-related data to use for the segmentation and targeting of Contacts.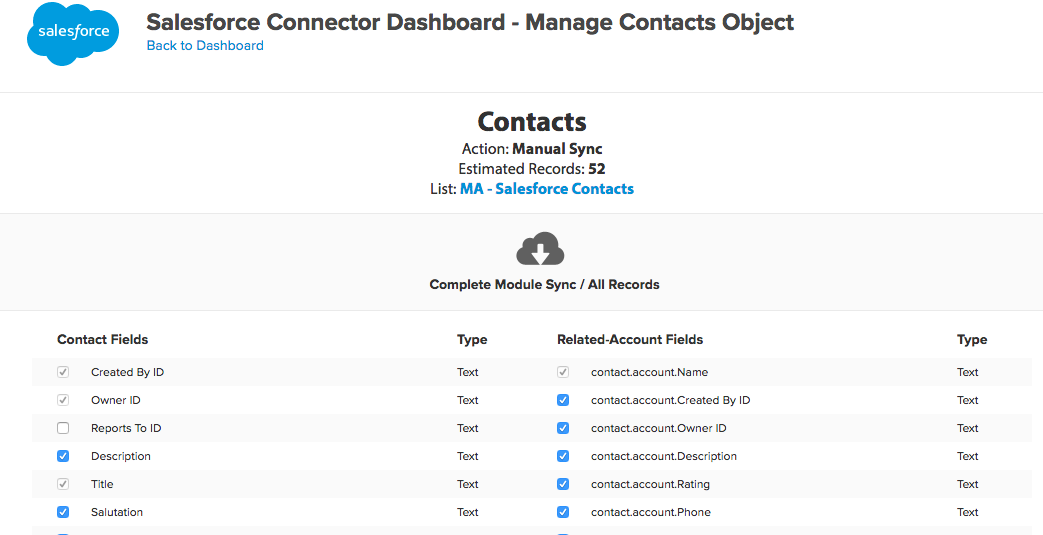 Accounts
While 'Account as a Person' is enabled in Salesforce, you can sync all Account related fields to LeadFWD via the Contacts Object. While it is not, you will be shown an error message and you can import Account-related fields when you setup your Contact synchronization only.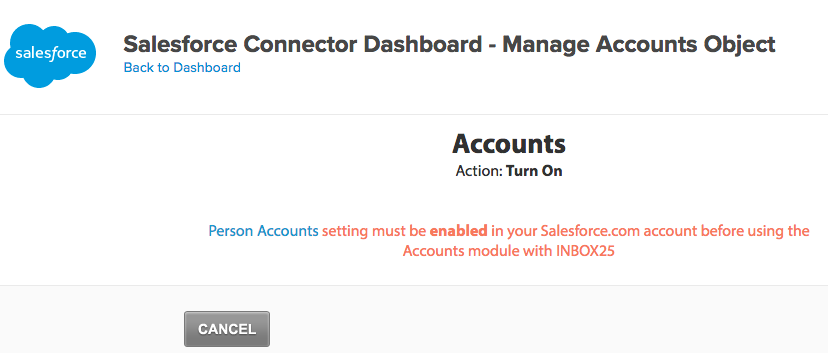 Tasks
You can sync Tasks from the last 6 months of usage and all future Tasks.
Opportunities
You can sync Opportunities from the last 6 months of usage and all future Opportunities.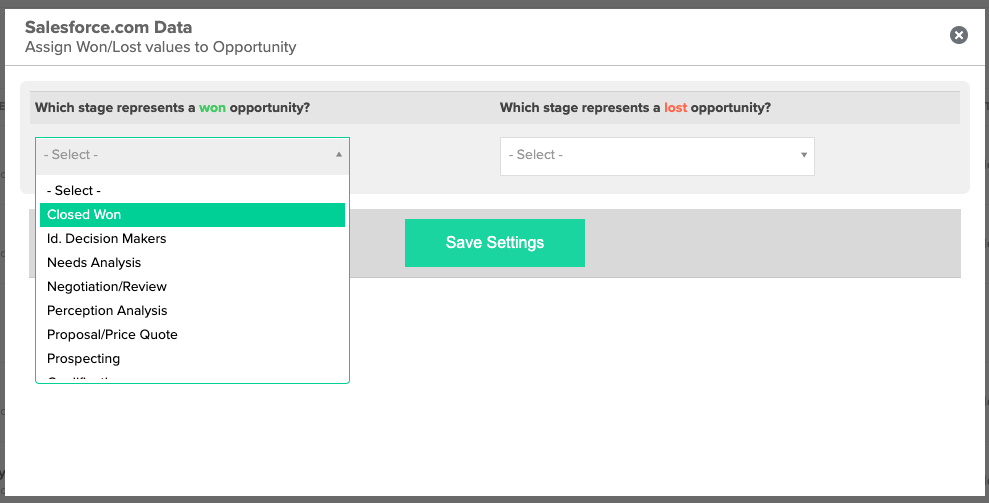 ---
Campaigns
There are several elements of LeadFWD that leverage Salesforce campaigns for marketing efforts. It allows your marketing and sales teams to automatically associate a lead or contact based on specific behavior or tracked activities, such as converting on a specific landing page or form. Salesforce Campaigns also provide a target source for email drip campaigns and direct one-to-one email blasts. Additionally, you can utilize Campaigns for both conditions and actions in Automation workflows to trigger things like updates to a Member's status.
To see a list of your synced Campaign Lists - click on the highlighted value from the Salesforce Connector Dashboard or you can navigate to Accounts & Contacts ---> Salesforce ---> Campaign Lists.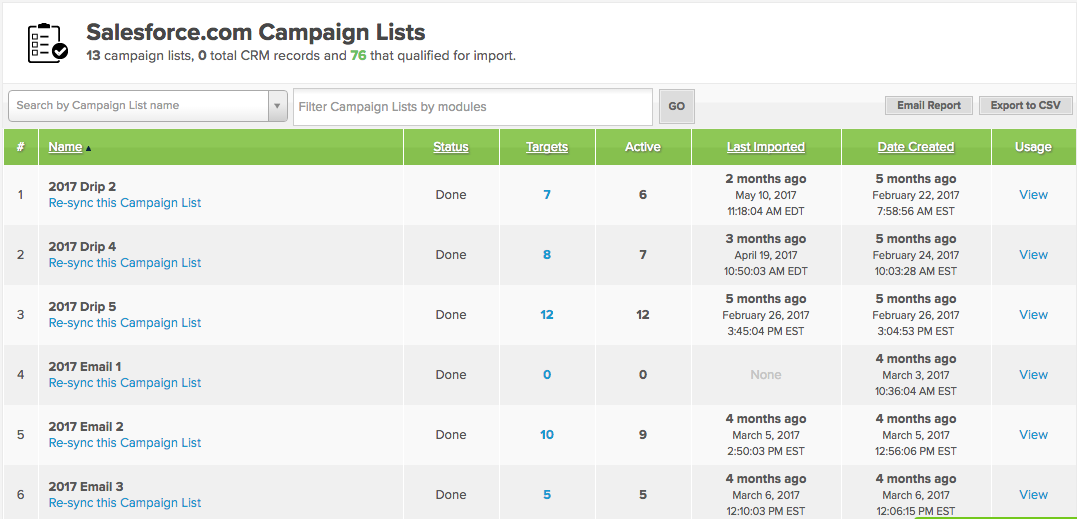 ---
Activity Log
From the Salesforce Connector Dashboard, you can access the Activity Log to add or edit the LeadFWD activities you wish to sync back to Salesforce Objects (Leads, Contacts, Accounts).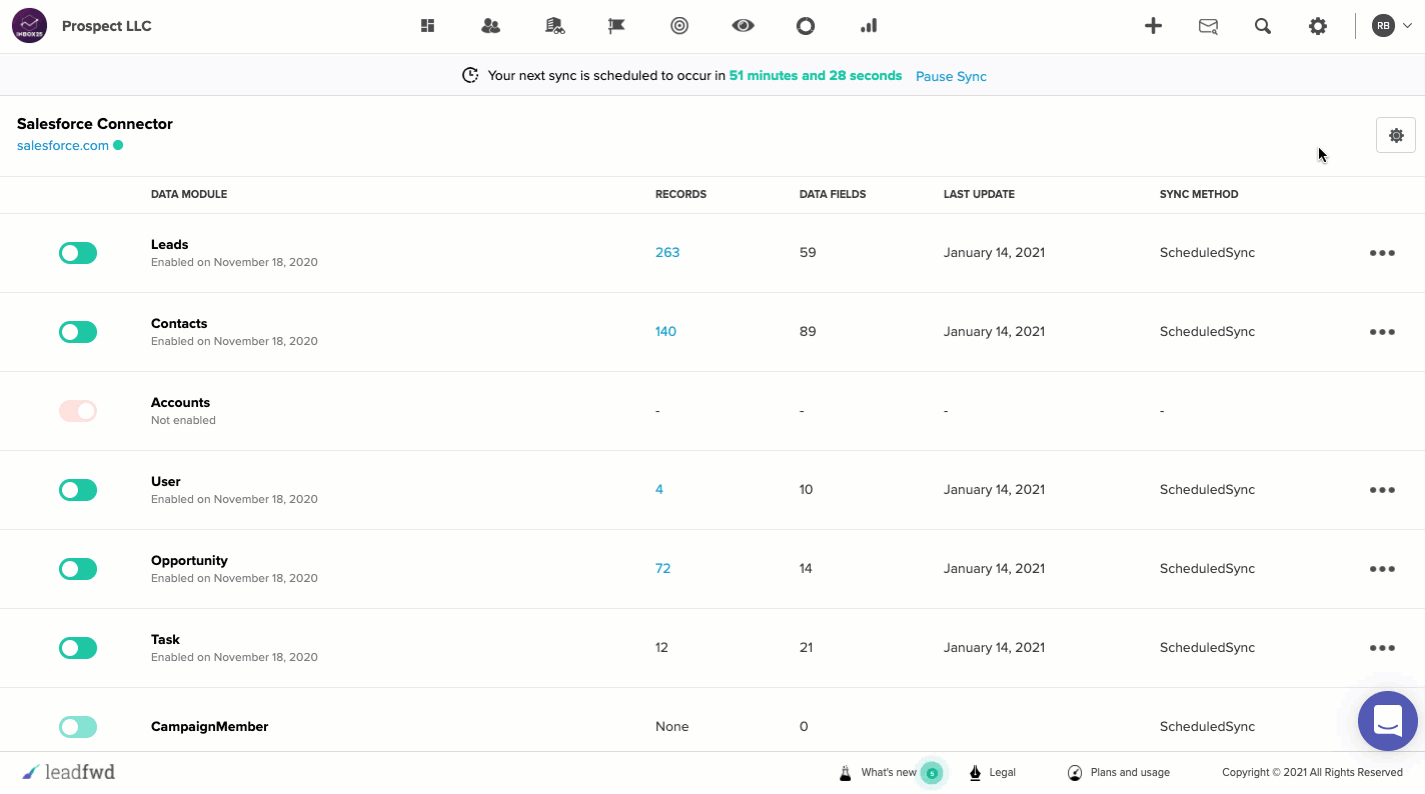 You can also view the changelog for the activity sync to see any recent changes (i.e an event being enabled or disabled).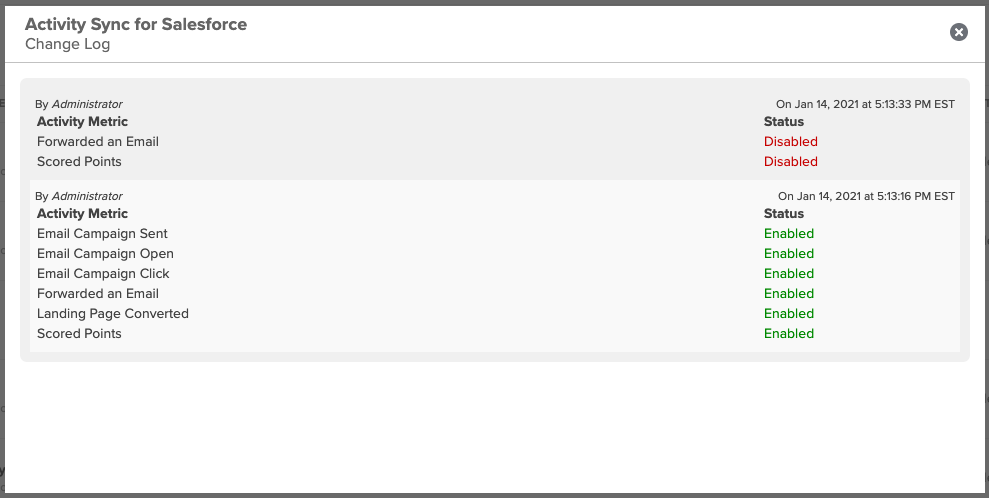 ---
API Call Use
You can view/edit your local LeadFWD API call usage (based on your Salesforce total API usage) within the dashboard as well. For more information on how API usage and limiting works, click here.