Site Monitor relies on a tiny embedded javascript tracking code to deliver awesome and meaningful visitor analytics. In order to activate Site Monitor, you will need to install the javascript tracking code on each page on your web site / domain.

Please Note: You will need administrative access to your web domain and the HTML files associated with your web page. This process does involve editing HTML files.

Database Drive Web Site?
For users with dynamic / database-drive web sites, please consult with your webmaster as you can most likely add the tracking code to a single include-file, which will propagate across your entire site.


Step 1: Navigate to Discover --> Setup Site Tracking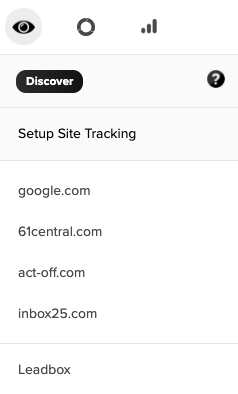 Step 2: Click on the Create New Icon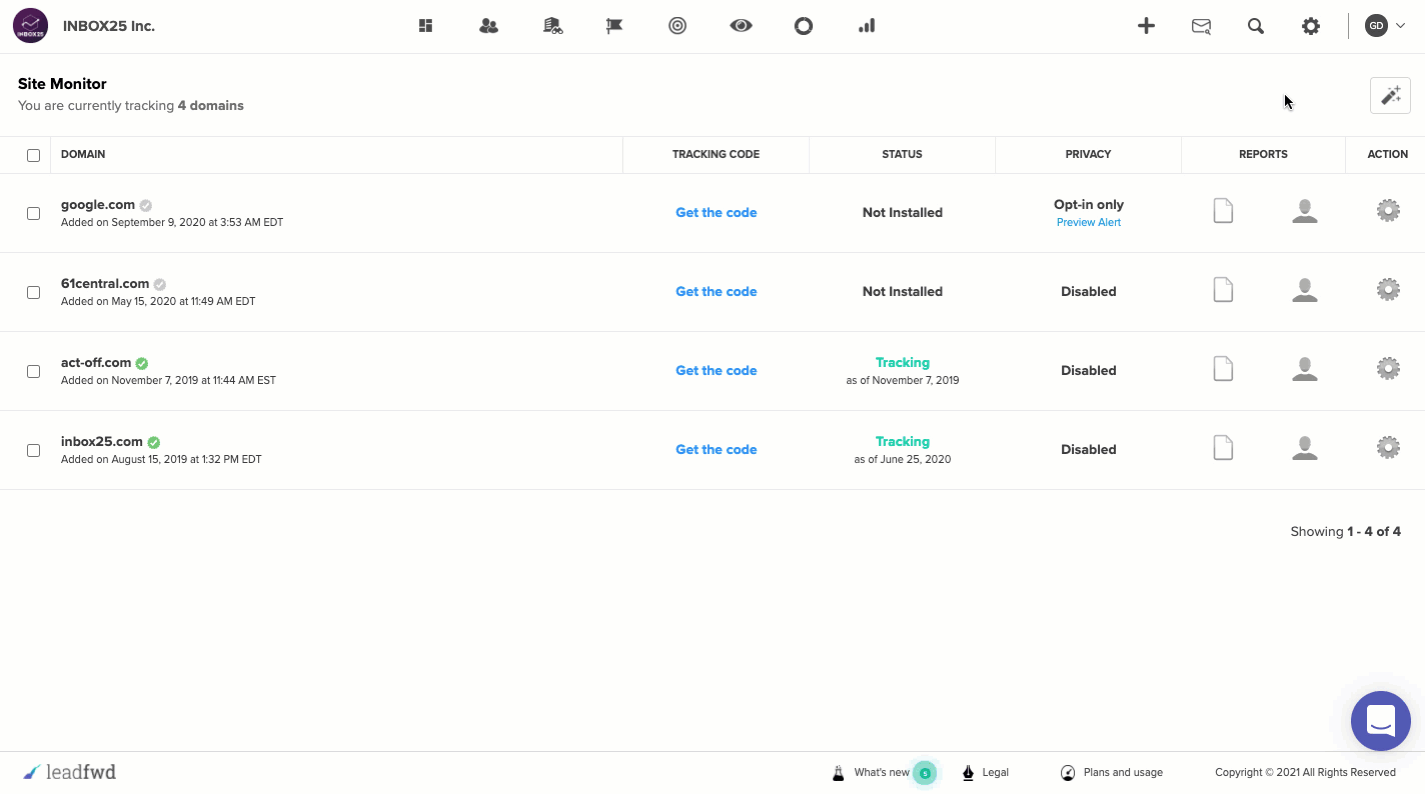 Step 3: Setup your new domain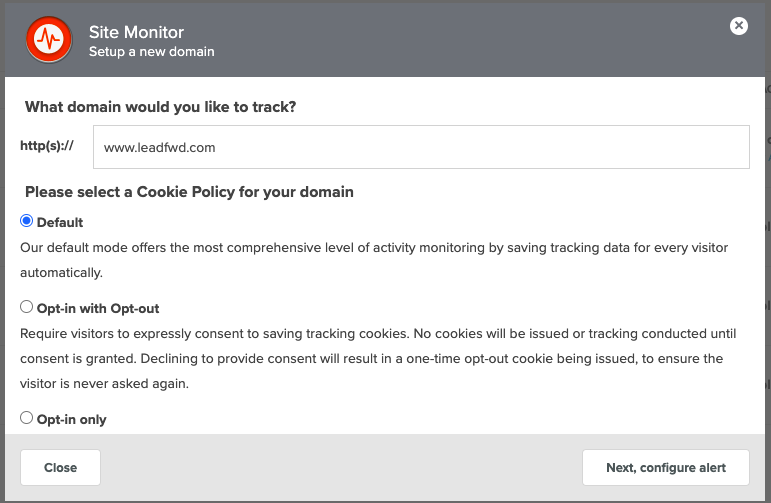 Step 4: Decide on your Cookie Policy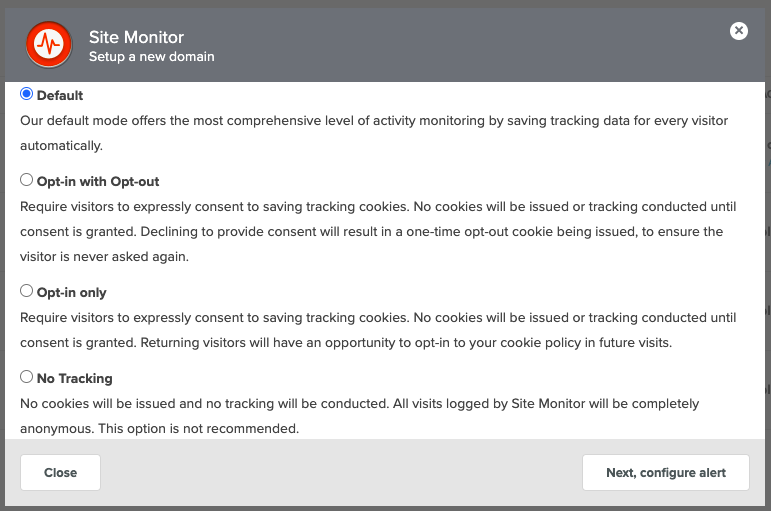 Default - Our default mode offers the most comprehensive level of activity monitoring by saving tacking data for every visitor automatically.
Opt-in with Opt-out - Require visitors to expressly consent to saving tracking cookies. No cookies will be issued or tracking conducted until consent is granted. Declining to provide consent will result in a one-time opt-out cookie being issued, to ensure the visitor is never asked again.
Opt-in only - Require visitors to expressly consent to saving tacking cookies. No cookies will be issued or tracking conducted until consent is granted. Returning visitors will have an opportunity to opt-in to your cookie policy in future visits.
No Tracking - No cookies will be issued and not tracking will be conducted. All visits logged by Site Monitor will be completely anonymous. This option is not recommended.

Step 5: Get your Code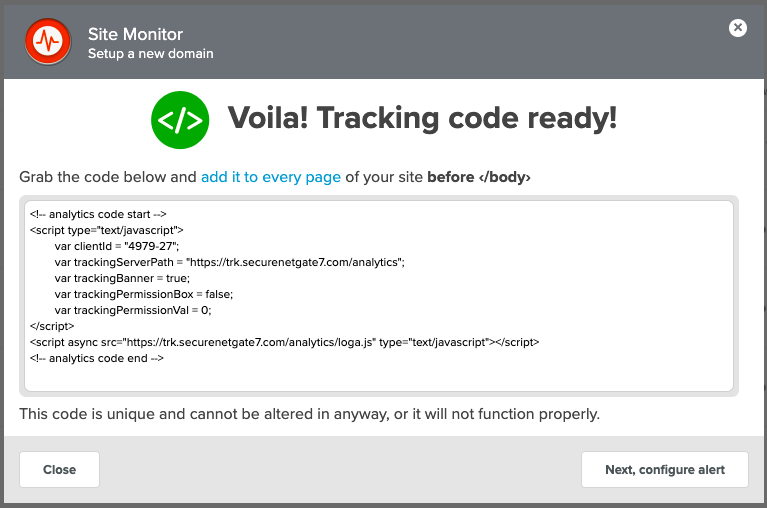 Step 6: Add / Paste your tracking code immediately above on every web page