Drip Campaigns provide a wealth of analytics defining the health and efficiency of your campaign. If you've yet to read Creating & Managing Drip Campaigns, we'd recommend doing so as it details out the creation and set-up involved when using Drip Campaigns.
Once your Drip Campaign is activated and emails are sent, the full breadth of our reporting can be accessed.
Drip Campaign Manager
Traveling to Pro Marketer ---> Drip Campaigns will display your Drip Campaign Manager. The Drip Campaign Manager will detail out each campaign, its current status (Activated/ Paused), email count and high-level email analytics.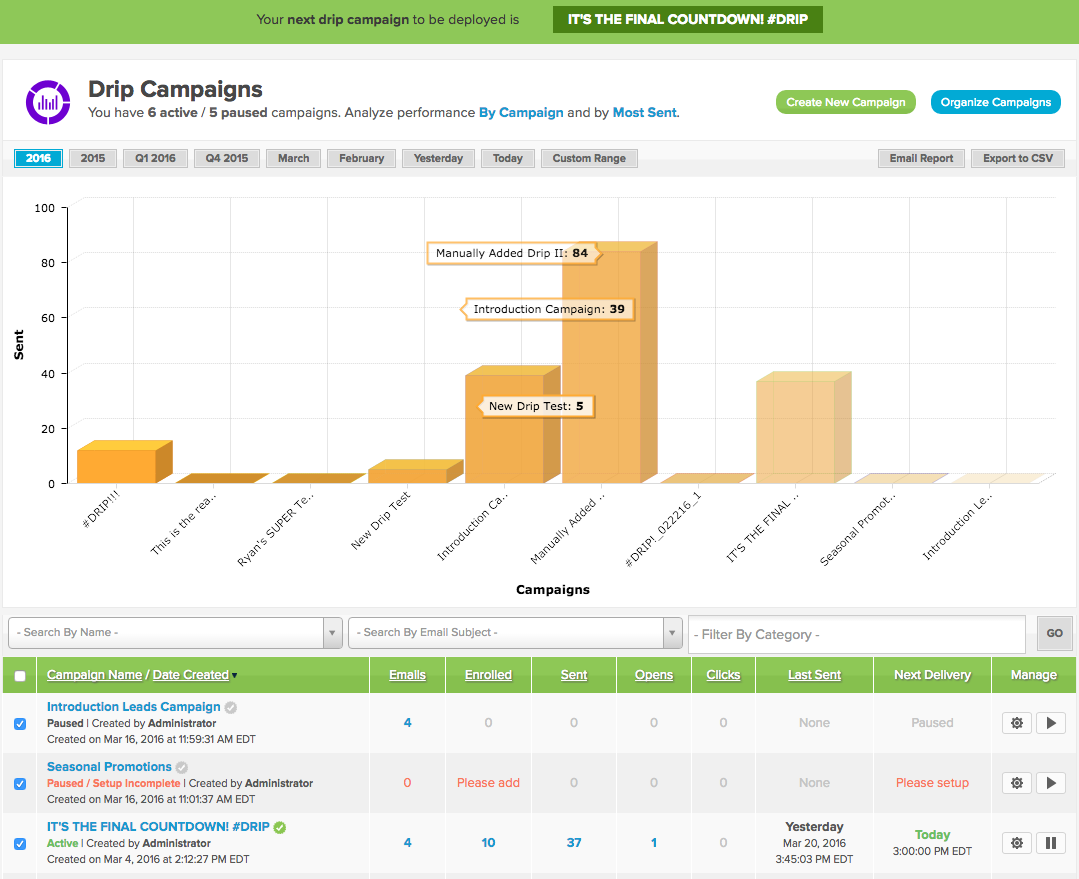 Drip Campaign Dashboard
Selecting a specific Drip Campaign will access your Drip Campaign dashboard to further break down that campaigns report.
High Level Metrics
Total Enrolled - The total amount of records enrolled within the campaign. (Duplicates are removed from the campaign)

Emails Sent - Total emails sent from campaign

Out of Content - Number of records sent all content within the campaign. (You can easily add in additional content. Those records will pick up where they are left off.)

Last Sent - Last email sent.

Next Delivery - Next upcoming delivery interval.
Visual Breakdown
Available on your Drip Campaigns dashboard is a visual breakdown of email volume. The chart displays all emails within your stream and the total sends each email has. The chart can be segmented with custom data ranges to gauge it's effectiveness over time.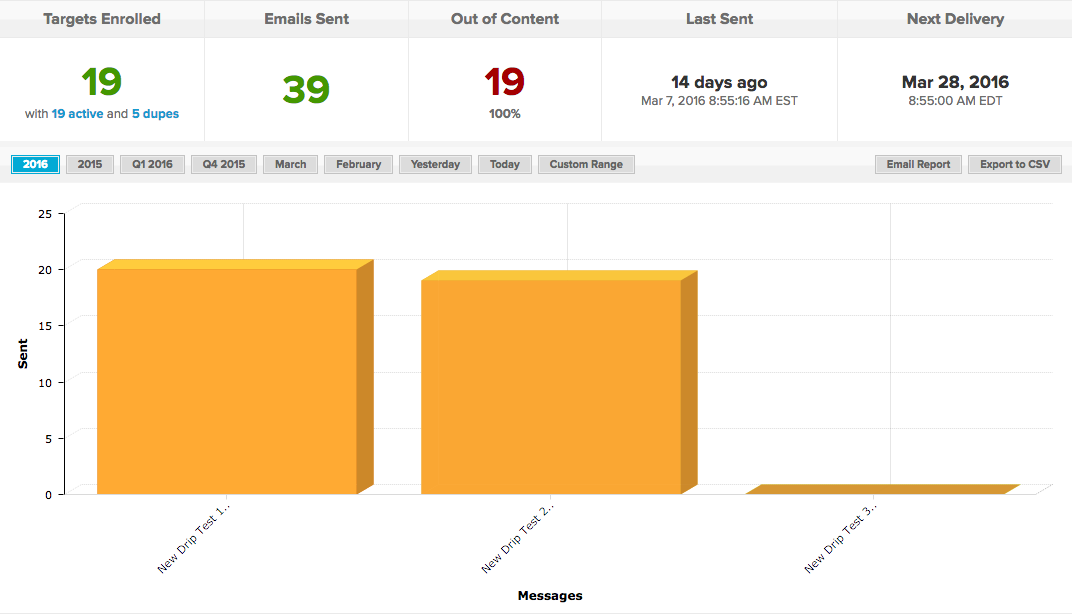 Detailed Email Analytics
For a more detailed look at your email activity, the drip stream will allow full email report access. Towards the bottom of your Drip Campaign dashboard you'll see the emails located within your stream with analytics for total sent, opens, clicks and it's last sent date displayed.
Select "Campaign Report" for a full email campaign breakdown including link clicks, bounce report and unsubscribed list. For additional information regarding email analytics please go here.