To connect a Gmail email account is a quick and easy process with Google's SMTP and IMAP services. This article will show you how to connect a Gmail account using Google's SMTP/IMAP service and enabling the access needed in the account to complete connection.
Security settings for Google IMAP and SMTP
Important: You must TURN ON access for Less Secure Apps in your Google Account or permit members of your Google Workspace organization to turn on access for their individual mailbox, in order to connect using IMAP and SMTP: https://myaccount.google.com/lesssecureapps
In addition, you will need to ensure that IMAP is enabled for your mailbox under Settings.

Resolving Connection Errors

Blocked Sign-in attempts
It's common for connection attempts to Gmail, using plain IMAP or SMTP, to be rejected for security concerns. In which case you need check your activity and confirm it was you (the mailbox owner) that made the attempt to login. Click here to view your Google Security Checkup activity.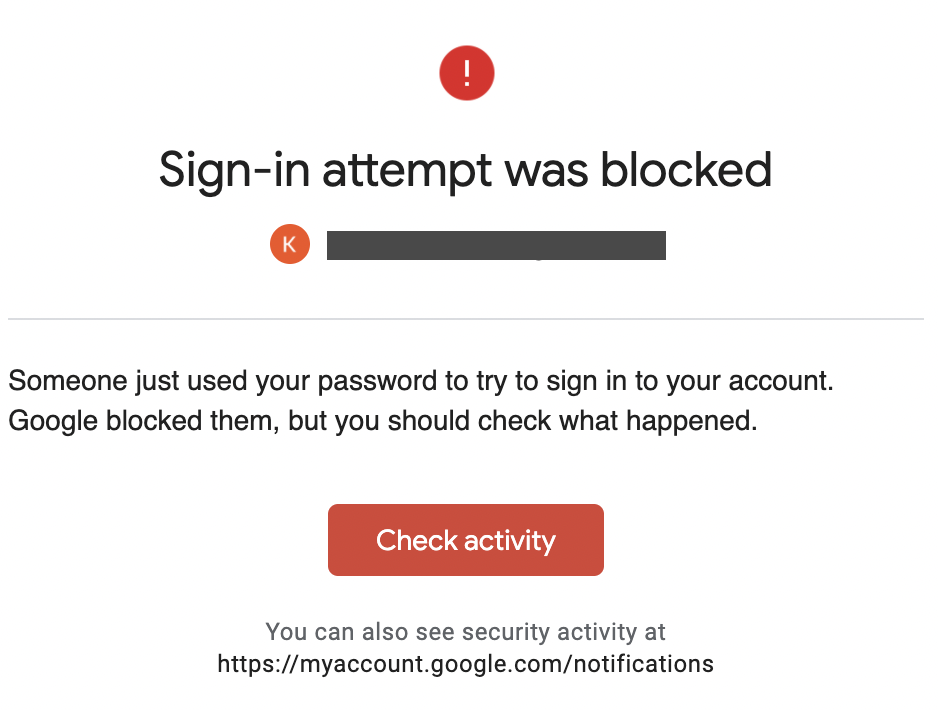 Manually verify your sign-in attempt with Unlock-CAPTCHA

Once you check and verify your activity, if you're still receiving a failure message then you may need to further validate your attempt by visiting https://accounts.google.com/b/0/DisplayUnlockCaptcha. If you have multiple Google accounts logged in, we recommend using another browser. It will prompt you to login with the correct Gmail account that you're trying to connect to Leadfwd.
For organizations that do not wish to enable Less Secure Apps we encourage utilizing the Google Workspace (Gmail API) that uses Oauth for authentication instead.
---
Connecting your Gmail Account
Access the Mailbox Connector screen from the Engage dropdown selection.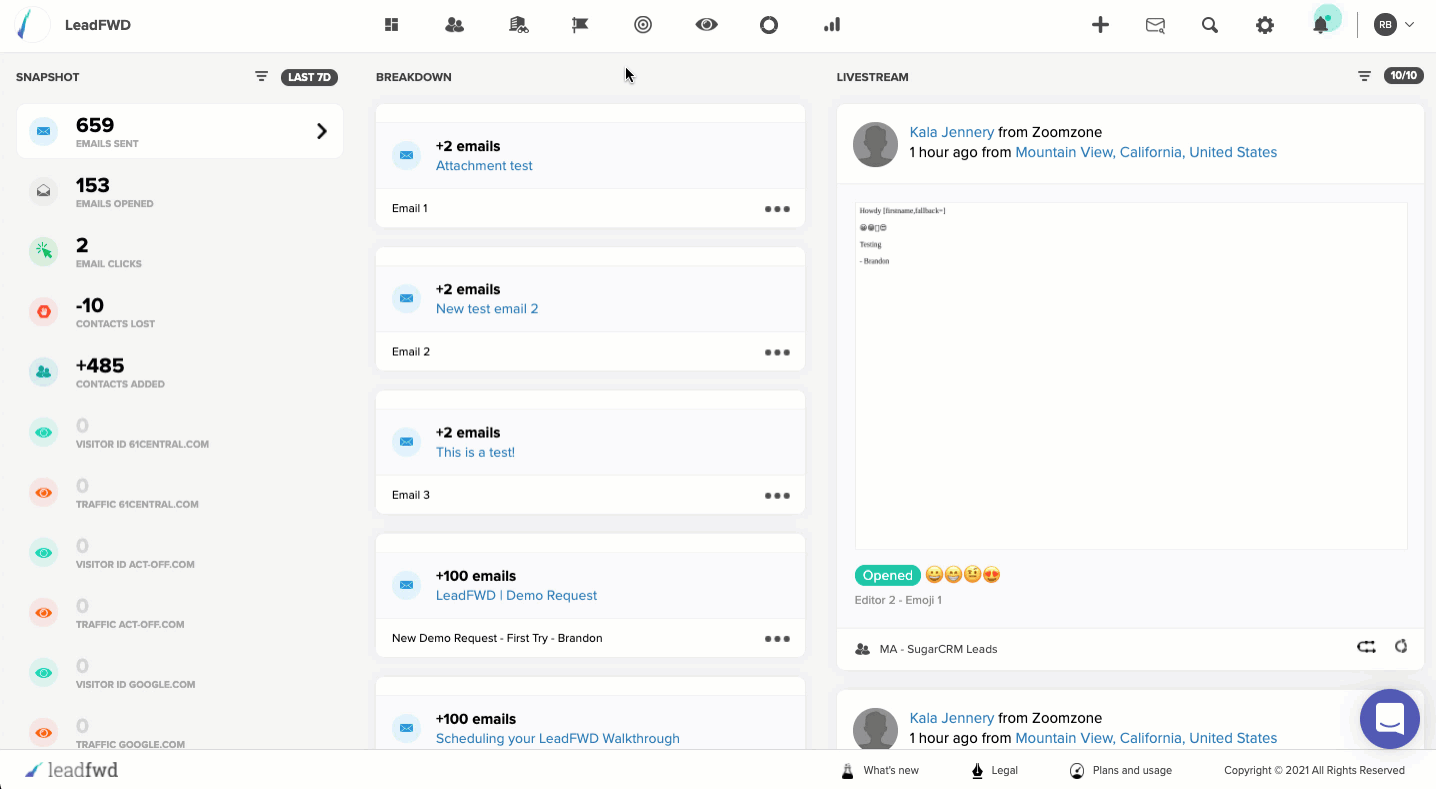 If connecting a brand new mailbox click on the Connect new mailbox button. If running the setup for an invited user then click on the run setup link next to their user account in the table.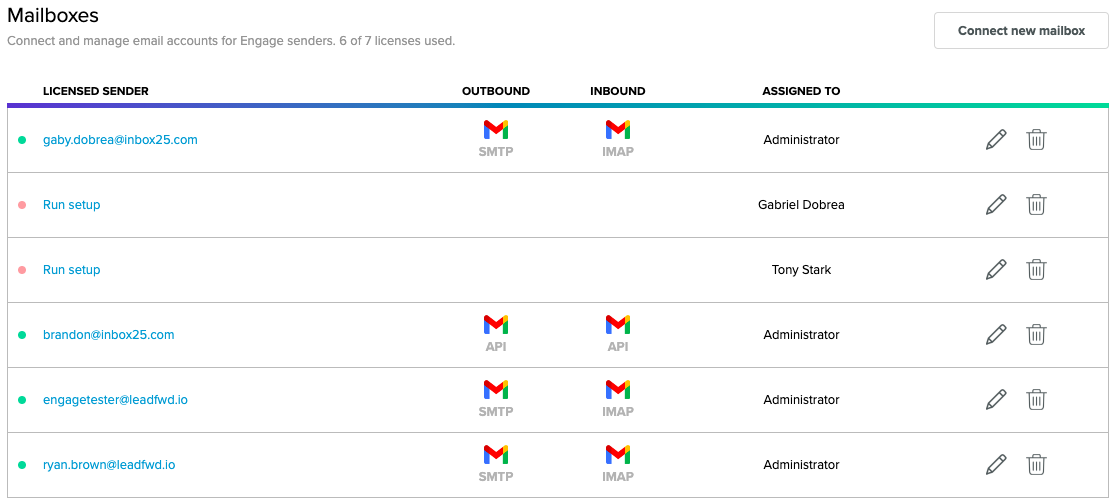 Clicking either option will redirect to a mailbox setup screen.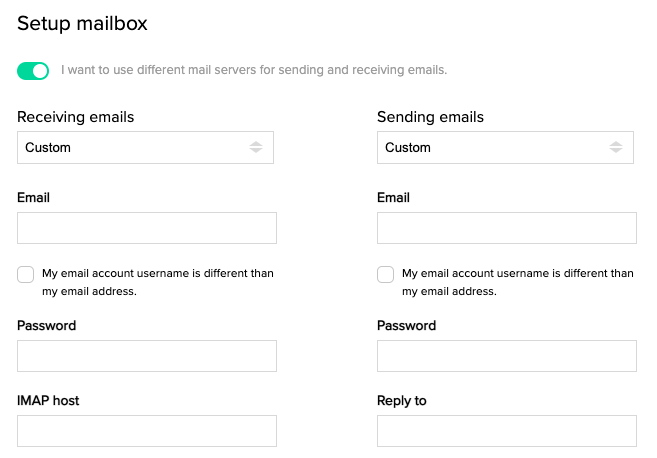 From the dropdown options for Receiving/Sending emails, choose Google Workspace (IMAP/SMTP).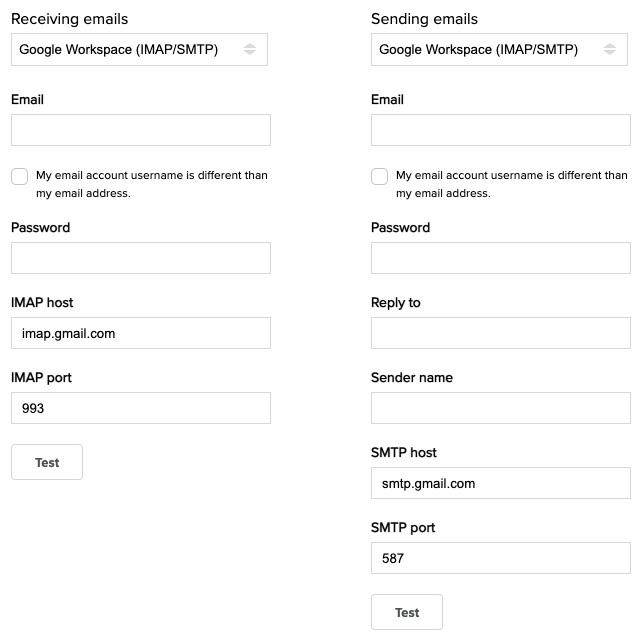 Engage will automatically input the IMAP and SMTP host and port values for you. To finish connecting you will need to add an Email and Password and a Reply-to and Sender name value. Once done click the 'Test' button to test the connection. If successful a Success message will appear. If unsuccessful an error will be shown.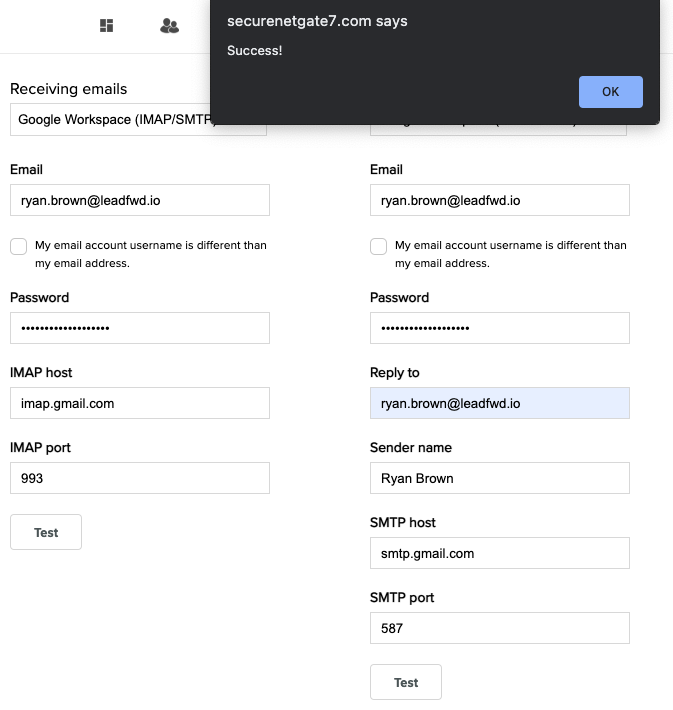 Click Save to finalize the mailbox connection. Congratulations! Your mailbox is now ready to be utilized with Engage.

Now that a mailbox has been connected let's get started on Creating Sequences.
---
Enabling Less Secure App Access
In order to utilize the SMTP/IMAP connection from Google, a user will need to allow for Less Secure App Access through their Google Account Settings.
To enable the required access open up your Google Account settings.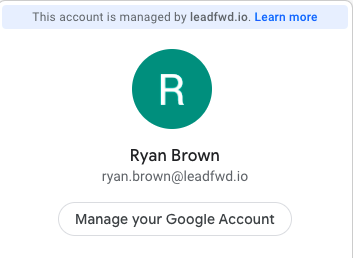 From here navigate to Security and scroll down until you see Less secure app access.

Click on Turn on access and follow the wizard. Once completed users will be redirected to a page were they can now enabled access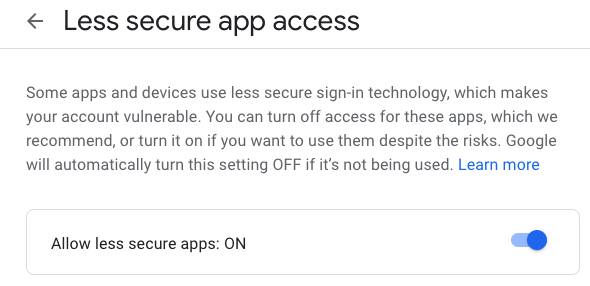 With Less secure app access enabled, a user can connect their email address with Gmail's SMTP/IMAP connector.