To connect a Gmail email account is a quick and easy process with Google's SMTP and IMAP services using an App Password.
Google restricts access to SMTP using your regular username and password. You need to create an App Password first. The App Password will be used with your existing username (email address) when you connect your mailbox in Leadfwd.
Requirements:
Step 1. Enable 2-Step Authentication
In order to access and create App Passwords in your Google Security settings, Google requires that you secure your account using 2-Step Authentication. If you're not familiar with 2-Step Authentication, it essentially means that when you're signing into a new device, Google will verify that it is you by sending you an SMS or Email. The SMS or Email message will contain a code for you to enter into a dialog window to confirm you are in fact, you.
Access your Security Settings
Scroll down to 'How you sign in to Google'
Click the 2-Step Verification > row

Enable 2-Step Verification
https://myaccount.google.com/signinoptions/two-step-verification/enroll-welcome
You can choose to get your verification alerts on your existing phone using the Gmail app or using SMS or a Voice call.
Step 2. Create an App Password
Navigate to https://myaccount.google.com/apppasswords
Select Mail and Custom for your App Password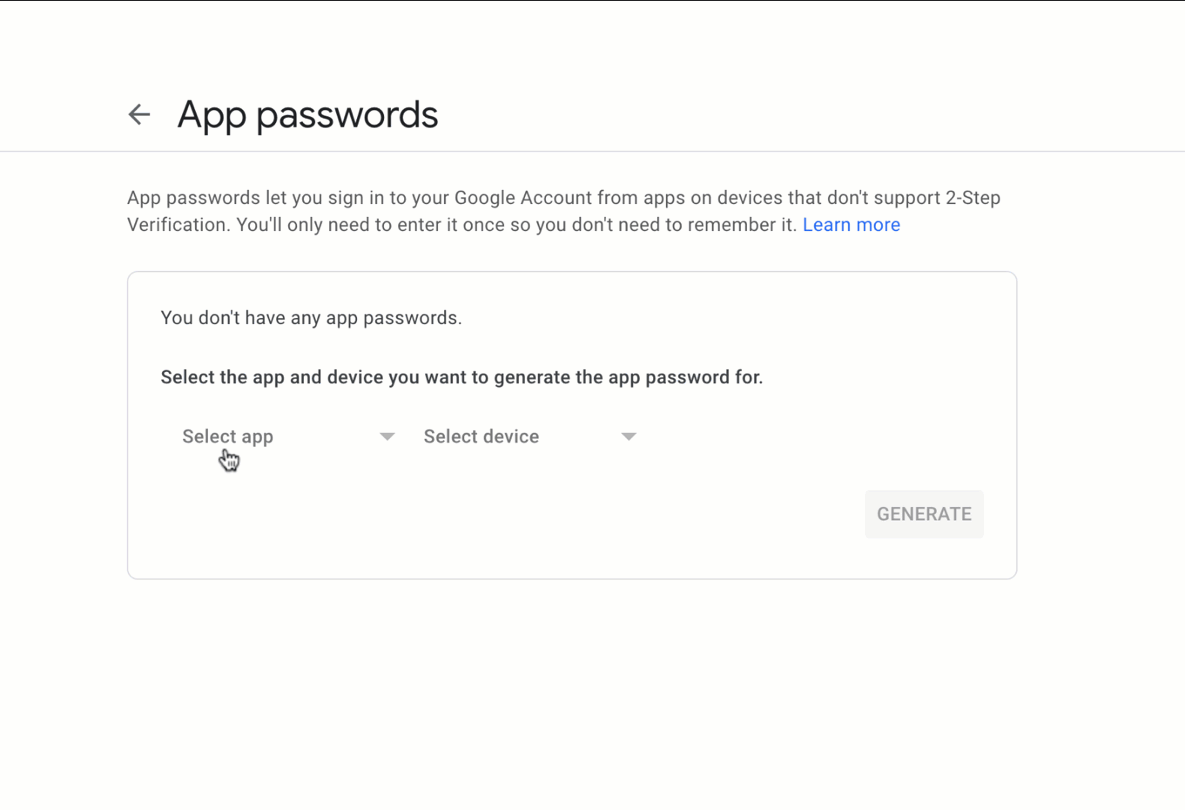 Step 3. Enable IMAP
In addition, you will need to ensure that IMAP is enabled for your mailbox under Settings.

Step 4. Connect your Gmail Account
Navigate to Mailbox Connector from the Engage menu in the primary navigation: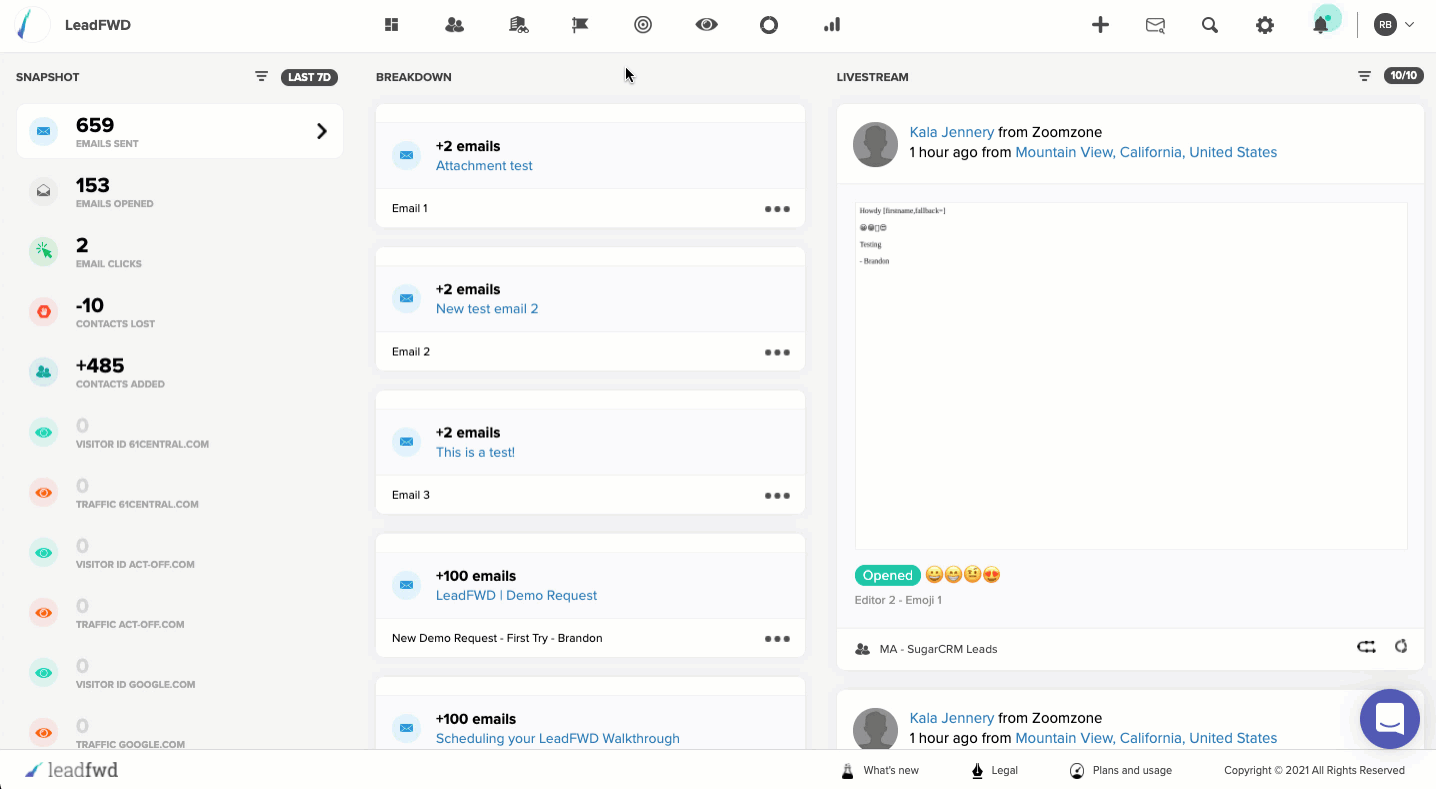 If connecting a brand new mailbox click on the Connect new mailbox button. If running the setup for an invited user then click on the run setup link next to their user account in the table.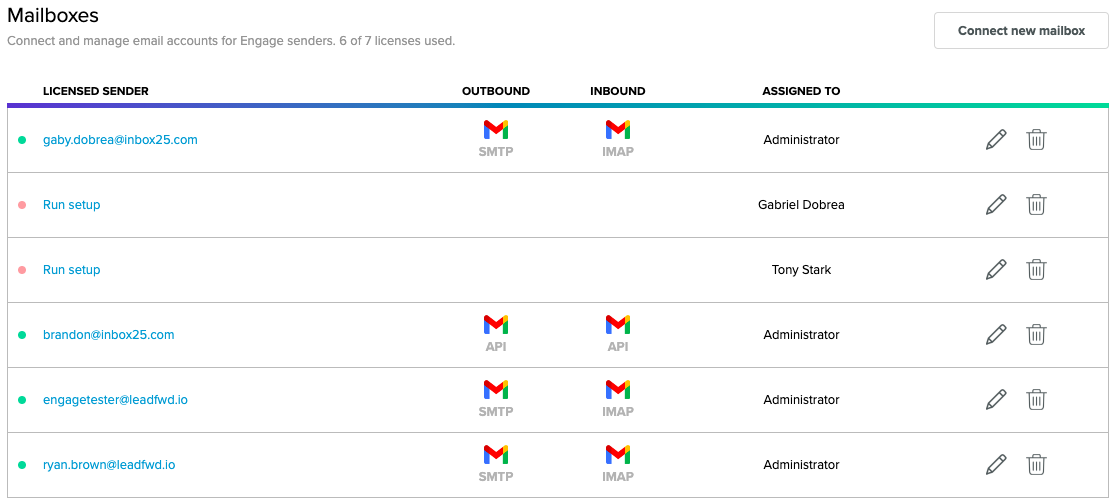 Clicking either option will redirect to a mailbox setup screen.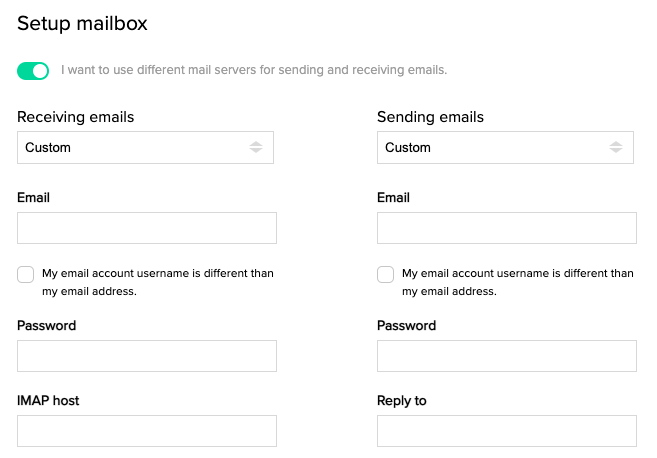 From the dropdown options for Receiving/Sending emails, choose Google Workspace (IMAP/SMTP).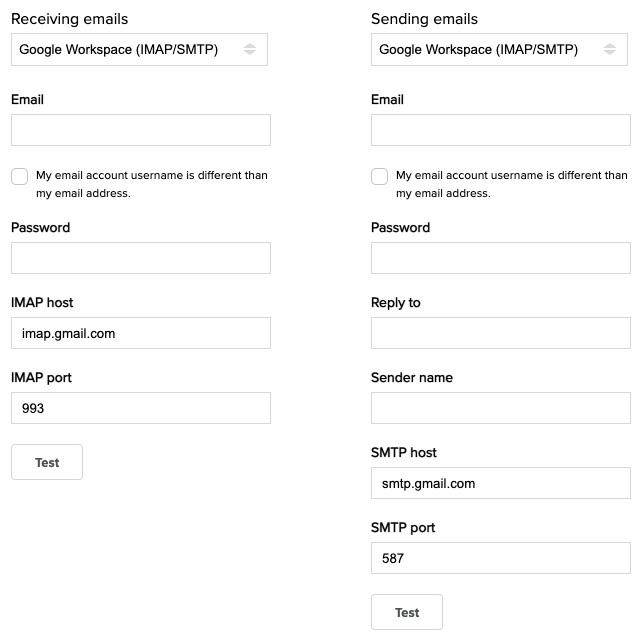 To finish connecting you will need to enter your Gmail email address (username) and the App Password that you just generated.
Once you enter your credentials click 'Test' button to test the connection for Receiving and Sending. If successful a Success message will appear. If unsuccessful an error will be shown.
Troubleshooting Connection Errors

Blocked Sign-in attempts
It's common for connection attempts to Gmail, using plain IMAP or SMTP, to be rejected for security concerns. In which case you need check your activity and confirm it was you (the mailbox owner) that made the attempt to login. Click here to view your Google Security Checkup activity.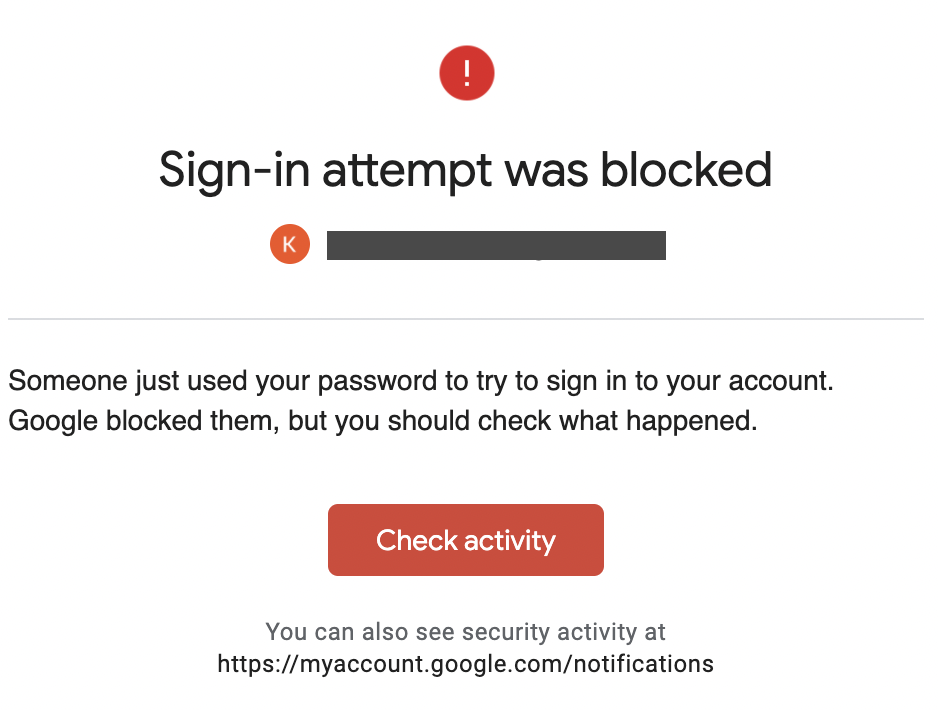 Manually verify your sign-in attempt with Unlock-CAPTCHA

Once you check and verify your activity, if you're still receiving a failure message then you may need to further validate your attempt by visiting https://accounts.google.com/b/0/DisplayUnlockCaptcha. If you have multiple Google accounts logged in, we recommend using another browser. It will prompt you to login with the correct Gmail account that you're trying to connect to Leadfwd.