To configure or update your Suppression List, navigate to Settings ---> Email ---> Global suppression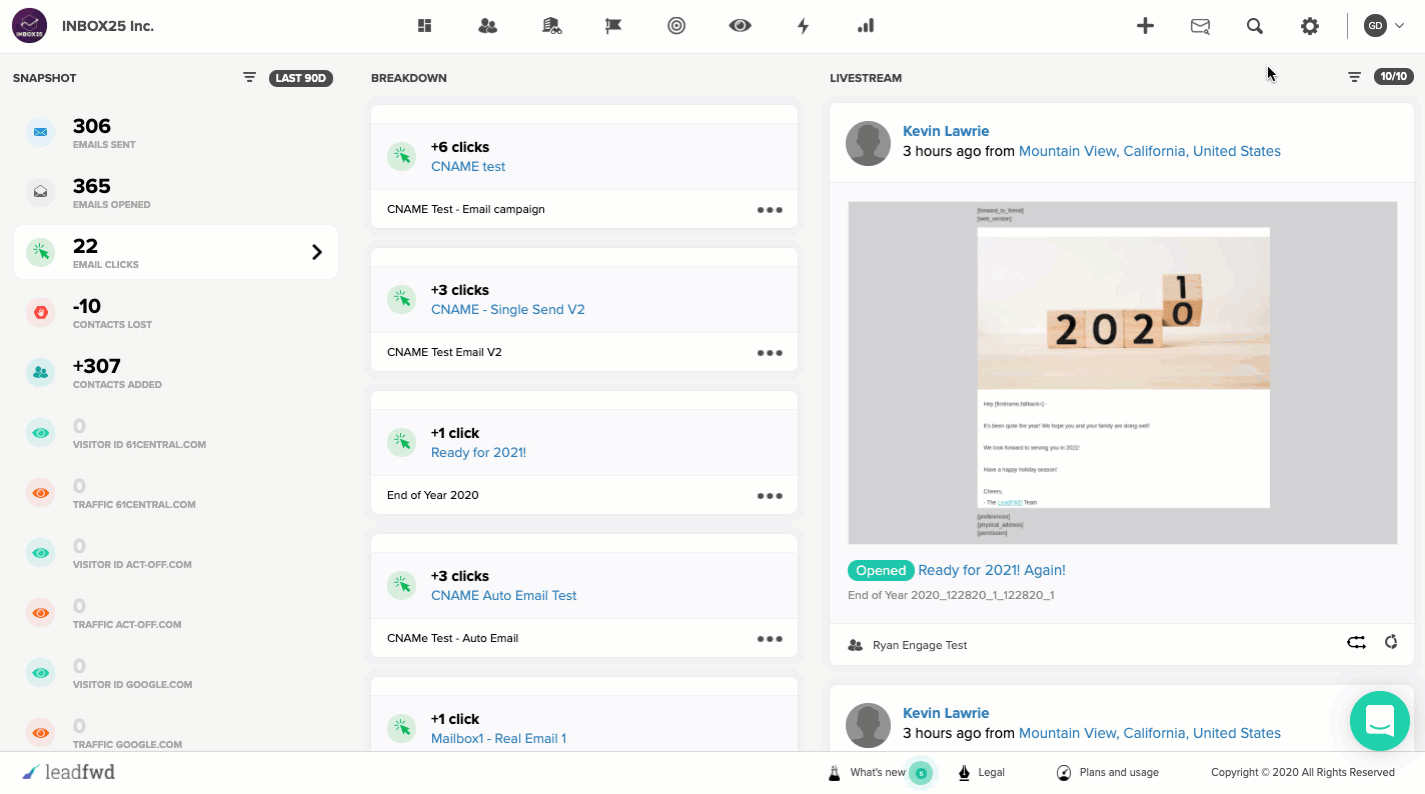 Managing the Suppression List
By default, the suppression list will store anyone who meets the following criteria: they unsubscribe, someone marks your emails as spam, address manually added to the list or their email address contains a domain that is being suppressed. To ensure these individuals are never emailed again, the email addresses in your suppression list will not be added to any of your subscribers' lists.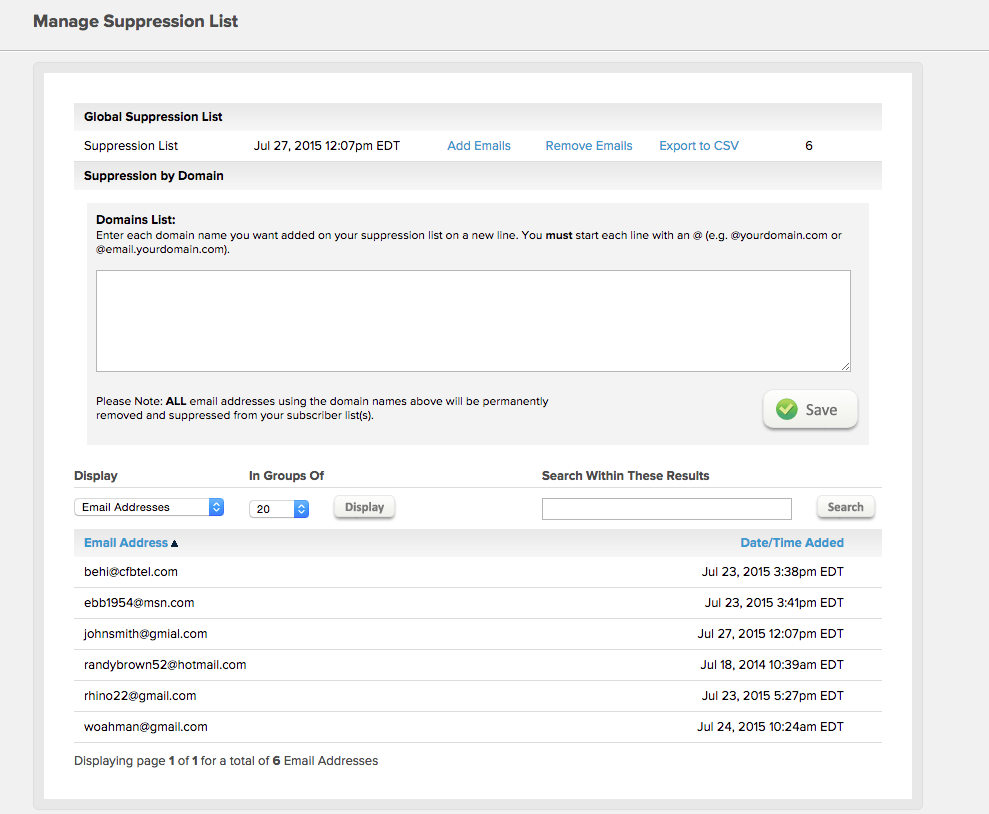 Once you access your suppression list, you can easily add and remove addresses you'd like to be included. The list of suppressed records can also be exported for future reporting.
Records can be added in masse from SugarCRM suppression lists or from files on your computer. They can also be added individually by inputting the addresses manually.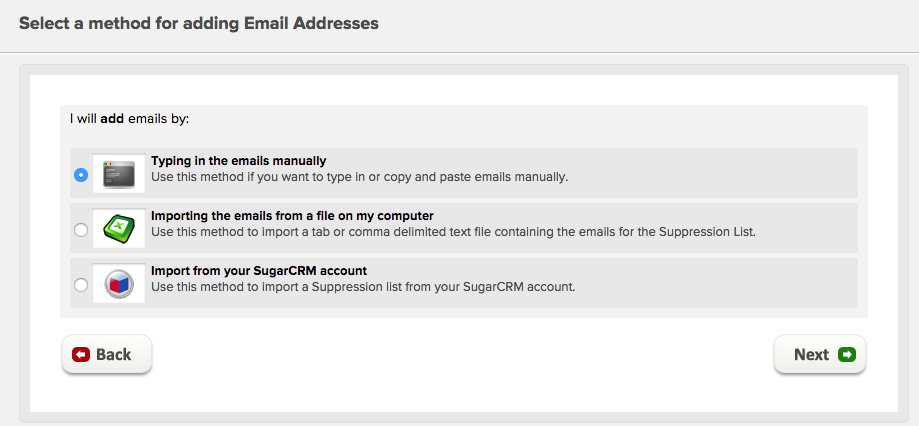 If you need to import someone who is on the suppression list (and you have their explicit permission to do so) you can easily remove them from the suppression list. Simply click 'remove emails' and enter the email address you wish to remove and click 'Import'.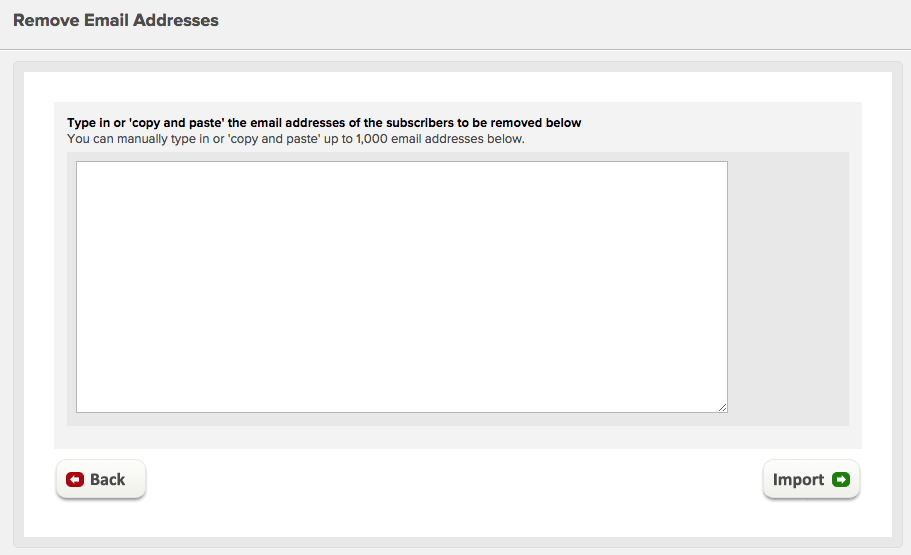 Controlling which of your lists use the suppression list
By default, unsubscribe requests are not automatically added to the suppression list, however you can activate the 'Enable Suppression' function, which will automatically remove all subscribers that unsubscribe from all of your lists.

Select which lists are scrubbed against the Suppression List
If you'd like to ensure a particular subscriber list does scrub any new records against the suppression list or update it with any unsubscribes, head to Manage--->List Manager. From there, simply click on the gear icon associated with your list selection and choose 'Enable Suppression'. To ensure Suppression is indeed enabled, there should be a status below the list reading 'Suppression Enabled'. Moving forward, all unsubscribe requests will now filter into the Suppression for this particular Subscriber List.
You can change these settings at any time. If you decide to change your marketing and/or CRM list so that it doesn't hook into the suppression list, simply click on the gear icon again and click on 'Disable Suppression'.