With Site Monitor, you will view two types of reports: Visitor Reports and Page View Reports.
Visitor Report
Known Visitor
A known visitor is a contact or target that has been identified by converting on a hosted landing page or by clicking thru on a link in an email message sent from INBOX25 to a Marketing List or CRM List.
When a visitor is identified we assign all of their web activity to their Timeline Profile, including:
Page Views

Visit Duration

Unique Sessions

Search Keyword

Referral from another site

Geographical Location

Company or IP Org. Owner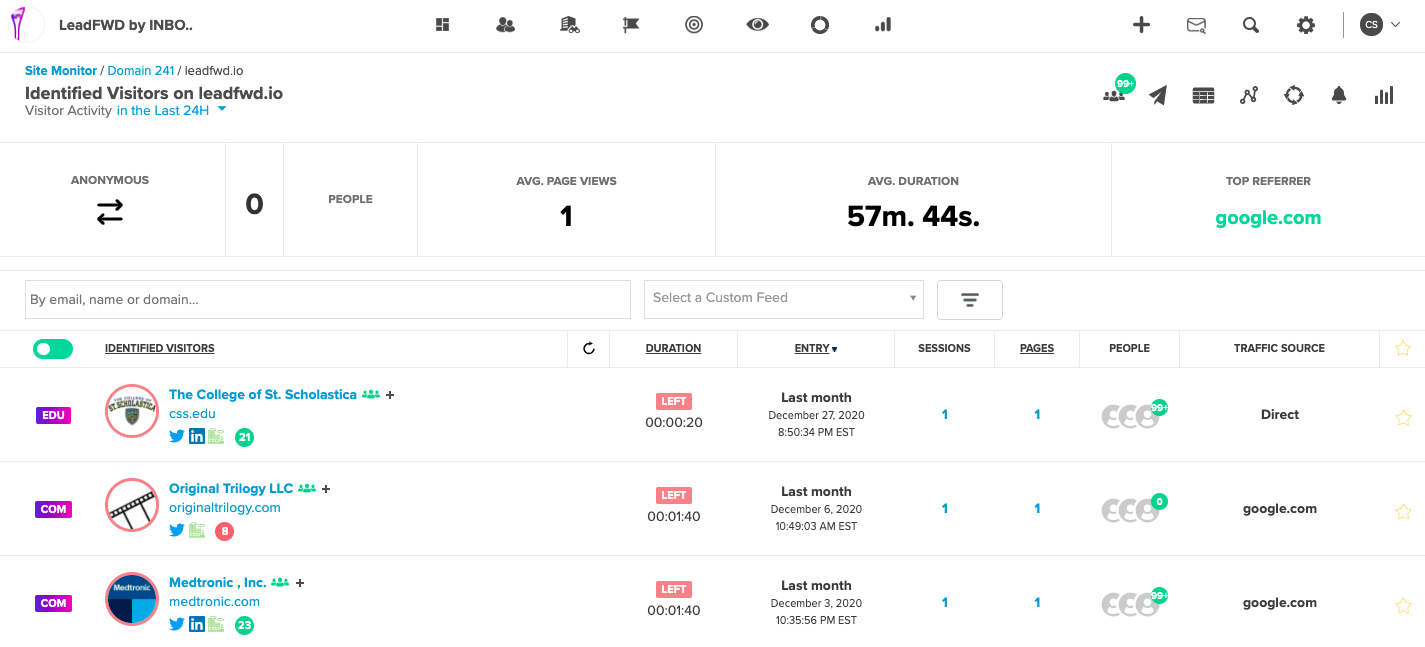 Unknown Visitor

An unknown visitor is a unique visitor to your web site that has yet to be identified by landing page conversion or email click-thru. Unknown visitor data will be retroactively assigned to a contact or target upon identification and included in their Timeline Profile.
Page View Report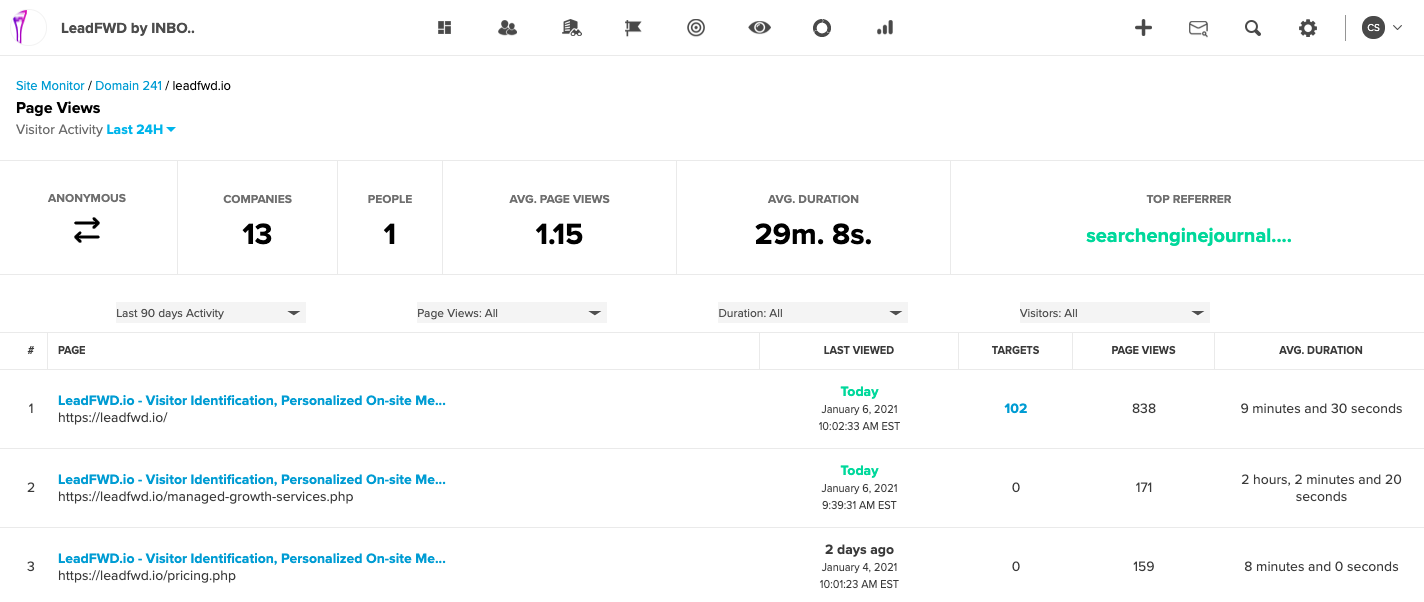 The Page View Report for Site Monitor allows you to see how much traffic each of your domains and sub-domains are receiving. Clicking either of the highlighted values under the Targets column will take you to the Visitor Report for that page. Clicking on the highlighted value for each page will direct you to that specific page.
From the image above, you can see the last time the page was viewed, as well as average duration of visits and total page views (per the time frame selected).
You can toggle the time frame of showing the last day, last 7 days, last 30 days, last 60 days or All activity.
The report will show BOTH Unknown Visitors as well as Known Visitors. You'll be able to further engage with Known Visitors. Unknown Visitors still give you a detailed analytics to show you what pages are gaining more traction than others.
Additionally, you can see geo IP location of the visitor, their ISP as well as if they are on a company dedicated IP network. If they are, then you'll be able to view the company name as well.