What is it?
Well, its your sales funnel, complete with all of the stages a lead travels through on their way to becoming a customer.
The funnel is completely customizable and you can build it from the ground up to match your in-house sales processes. You specify the stages with the criteria and actions that targets are required to match in order to qualify for each stage.
Where can I find it?
Insights---> Opportunities ---> Lifecycle Manager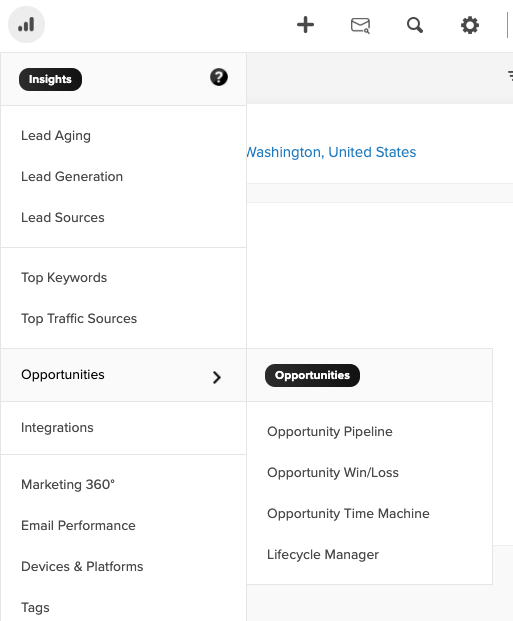 What criteria is used to define a sales stage in the funnel?
The Sales Funnel is ultimately fed by our Scorecard system. In its most basic form, stages can be configured to accept targets when they reach a specific score threshold. You begin by defining a score range that will apply to each stage and that can include a targets total score (all Scorecards) or you can specify a score range from a specific Scorecard. For the more adventurous marketer you can specify rules from Scorecards, such as that a target visited the product page on your web site or participated in a sales call, before they can qualify for a stage.
So, what does this all mean?
It means that our Lifecycle Manager is super flexible and gives you the ability to truly build a sales funnel that matches your business and marketing needs.
Not really sure what your Sales Funnel is or what it should be?
No problem. We work with lots of start-ups and real small businesses. For you guys we included helpful Sales Funnel templates to get you on your way. As your marketing program matures, you can build off of the template and re-work your funnel to fit your needs. You can learn more about those templates here.
OK, I have a Sales Funnel - what exactly am I looking at?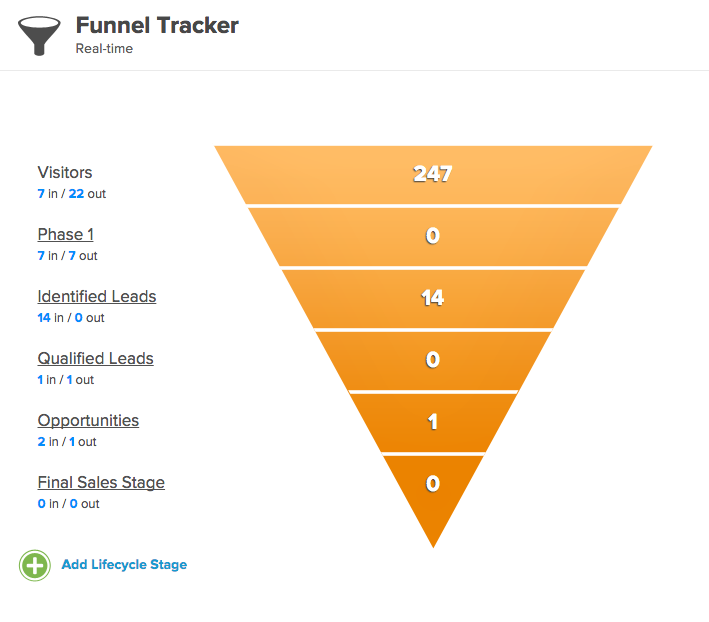 Cool. So, starting from the top you will see a default stage called 'Visitors'. The Visitors stage is literally just that, your sites visitors. These folks are unfortunately unknown at this and we don't have their identities (yet! ).
We tracked their activity on your web site using Site Monitor, which I really hope you've already setup by time your reading this. If you haven't click here immediately.
On the actual funnel graph you'll see values, these are the number of records currently assigned to that stage. You can click on it to begin drilling down into the stage and actually seeing who those targets are. Keep in mind the funnel is 100% dynamic and will be changing all the time (like 24/7 ), especially if you have lots of rules and active prospects (we hope you do! ).
As you move down the funnel it gets smaller (right, its a funnel ) and the deeper you dive the more qualified your leads should become and the more stringent the rules should be for leads in order to qualify for those stages. In other words, by time a record hits the middle of your funnel they should be looking at product pages on your web site or taking calls with a sales rep, not reading your about us page.
The Lifecycle Manager is the heart and soul of your Marketing Automation Platform. It keeps tabs on your sales pipeline (Funnel Tracker), automatically transfers prospects and leads through the sales funnel based on their activity and helps you build smarter campaigns that can target leads in specific stages of your sales cycle. The Lifecycle Manager also tracks opportunities from your CRM to help provide for reliable sales forecasting.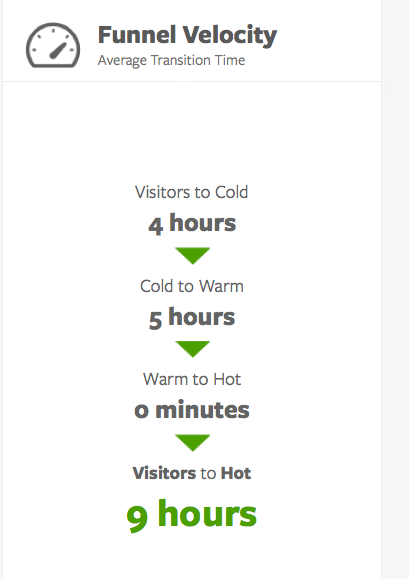 With our Funnel Velocity report we provide real-time insight into the average time it takes for a prospect to become a customer
Keeping tabs on your sales pipeline can be a daunting task for any marketing professional or team.