One message with the power to reach hundreds, even thousands with the click of a mouse. That's the reality of Social Media. Social Media has become a digital phenomenon and you would be hard pressed to find a person not using some form of it. It's ingrained in our homes, our businesses and our personal lives. The ability to immediately connect with anyone in the world has brought digital marketing to new heights. The sheer scope of the Social Media universe is unlike anything we have seen with traditional digital marketing. Social Media enables marketers to reach untapped audiences with the speed and efficiency absent in mediums like email.
Driving website traffic as a means for lead generation is still, and should be a core strategy within digital marketing today. Tools like SEO and PPC are all used as means to drive website traffic, spread brand awareness and increase lead growth. Similar to paid online advertising, Social Media provides a powerful complementary marketing channel to not only build personal customer relationships, but drive organic traffic to your website.
Social Media as a channel for lead generation is easy enough to say, but how can you gauge which leads where driven and generated through social? Knowing which leads were generated via your social activity is a key indicator to the quality and effectiveness of your social strategy. Through the use of form conversions, Social Connect 2.0 will monitor and track a social driven conversion within your LeadFWD account. Utilizing Social Connect's conversion metric is straightforward and intuitive. Let's move now to Social Connect 2.0 and begin learning this powerful tool.
Step 1 : Building Your Form
Social lead generation starts with LeadFWD created landing pages. Landing pages are the first step for converting leads that arrive at your site and injecting them into your marketing program. When a lead converts on your landing pages, they are created inside of your database. I am not going to discuss landing page best practices in this article, but it is recommended to have a general understanding before utilizing them within your social strategy.
Step 2 : Creating Your Social Post
By embedding an LeadFWD landing page URL inside of your social posts, Social Connect 2.0 can track all landing page activity driven from that social post. This process begins by creating your social post around the landing page you wish to embed. Learn more about Social Post creation here.
Once your message is created, select the small "paper" icon on the bottom right of your post editor and select the form URL you would like to embed. Your embedded landing page will be displayed as a URL inside of your social post.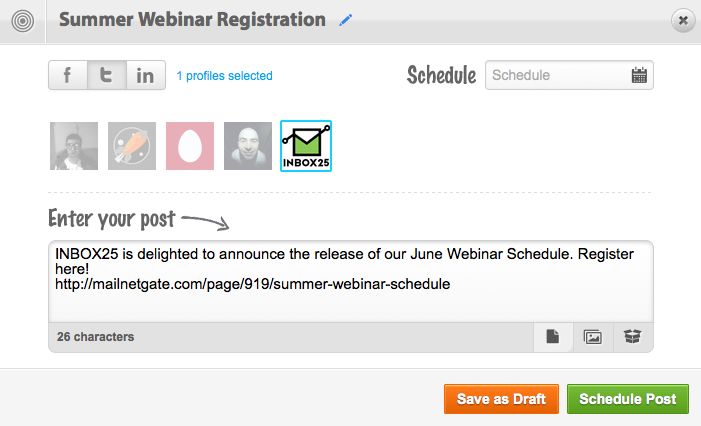 Step 3 : The User Experience
Once your social post is live, your embedded URL will become active. Below is an example of my social post as seen through a twitter profile.

The landing page is hyperlinked and clickable for all. When clicked it will redirect the user to your desired landing page. In my below example, a user has clicked on my landing page via my social post and has begun the process of filling it out.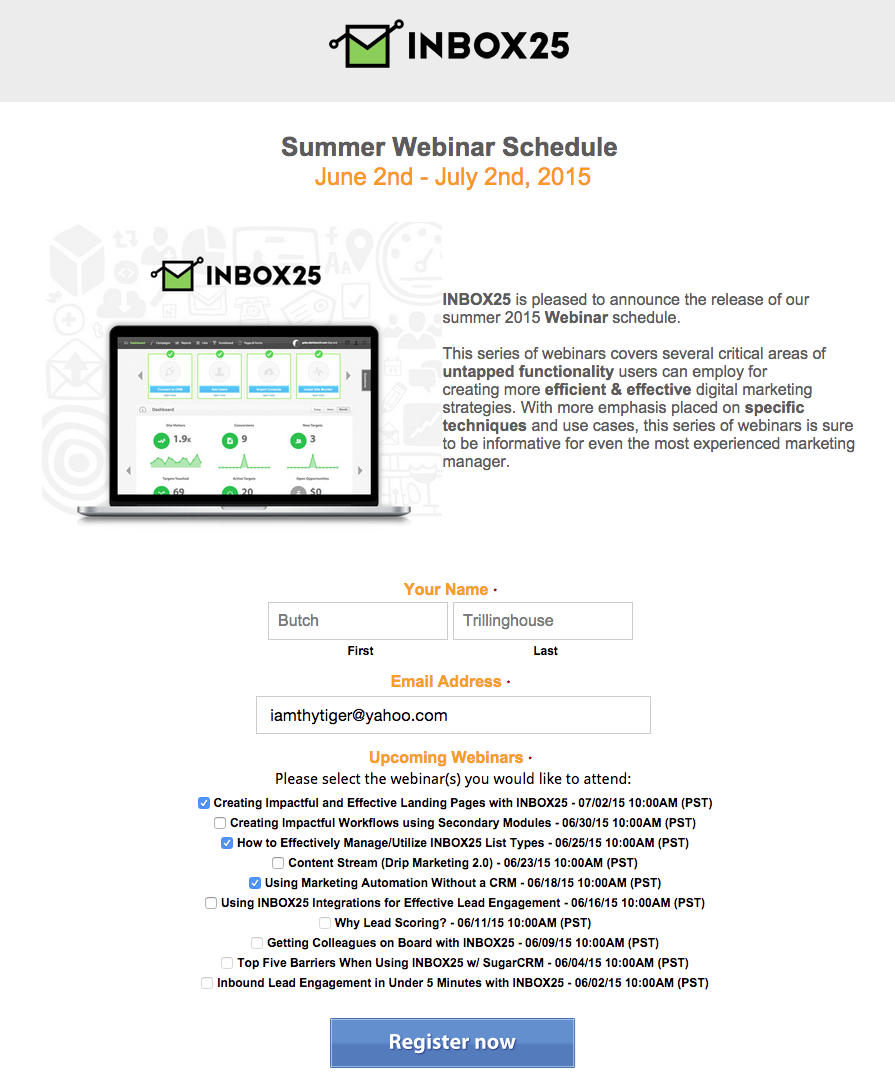 Step 4 : Making The Connection
Once your embedded landing page is clicked, that click is defined by its IP address. When that lead lands (using the same IP as the click) and converts on your landing page, we make the click connection and embed a tracking cookie onto their browser. This will not only make this a know visitor for Site Monitor, but allow Social Connect 2.0 to determine this lead was generated through a social post.
The social conversion metric is displayed on your Social Connect 2.0 dashboard. By simply clicking the numerical value you will be able to view your specific conversions.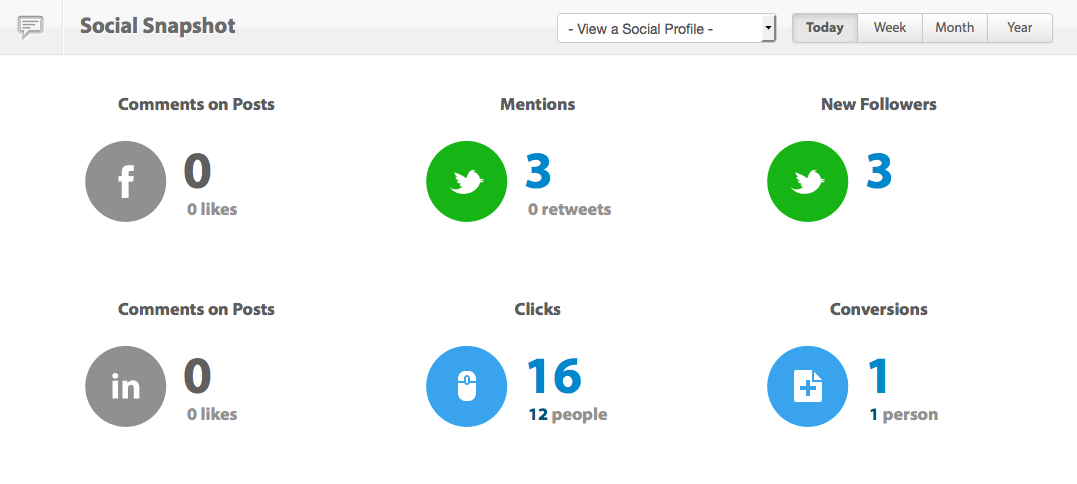 Step 5 : The Proof
As mentioned earlier, Social Connect 2.0's tracking influences and updates a leads lead source with the social profile and social post that lead was generated from. The LeadFWD Timeline Report is a powerful tool for analyzing record history and interactions with your business. When a lead is created via a social post that metric will be directly viewable inside of a records timeline as seen below.