LeadFWD's Opportunity Pipeline Report gives detailed insight into the growth and current status of your CRM opportunities. Communication is a two way street and the success of your marketing automation platform transforms when marketing and sales are working in unison.
Accurate sales forecasting is heavily dependent on the quality of the opportunity, but gathering your existing sales data shouldn't be a cumbersome task. Our platform's Opportunity Pipeline Report highlights all CRM opportunities allowing for robust and powerful data segmentation ensuring your revenue is correctly analyzed.
Determining Revenue Potential
One distinct feature of our Opportunity Pipeline Report is your ability to forecast revenue based on an opportunities expected close date. Determining revenue potential is quick and intuitive as we will automatically segment your opportunities with expected close dates of 7, 30, 60, and 90 days. Oh, and don't forget about a 12 month forecast as well!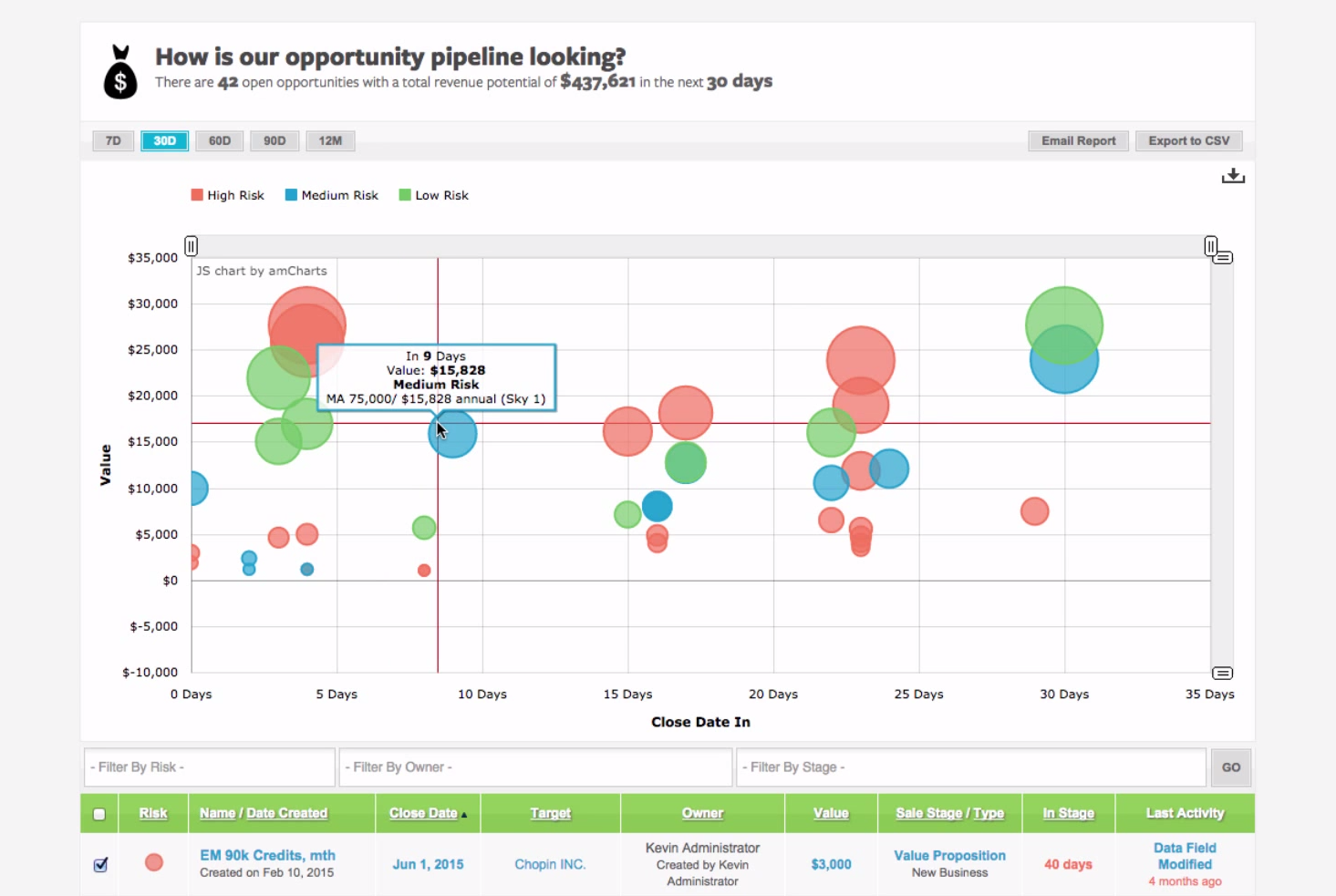 A Visual Standpoint
Built into our Opportunity Pipeline Report is an interactive visual representation of your CRM opportunities segmented by close date, opportunity value, and percentage of success. This view will further extract your opportunities data to determine the likelihood of each opportunity closing. Opportunity success is determined by the CRM sales stage this opportunity lies in, with each stage having a corresponding percentage of success.
Red (High Risk) = 1-64%
Blue (Medium Risk) = 65-79%
Green (Low Risk) = 80-99%
As previously mentioned this report is interactive and each bubble will display your opportunity, it's expected close date and value.
Analytics That Matter
Alongside our visual model, we'll display all CRM opportunities, segmentation abilities for metrics such as close date, opportunity owner, opportunity value, and sales stage. This ensures transparency and consistency when determining the potential value coming through your pipeline. Ranging from how frequent an Opportunity has been altered to how long the Opportunity has been in a specific sales stage, our report provides all the intelligence your team needs to determine revenue growth.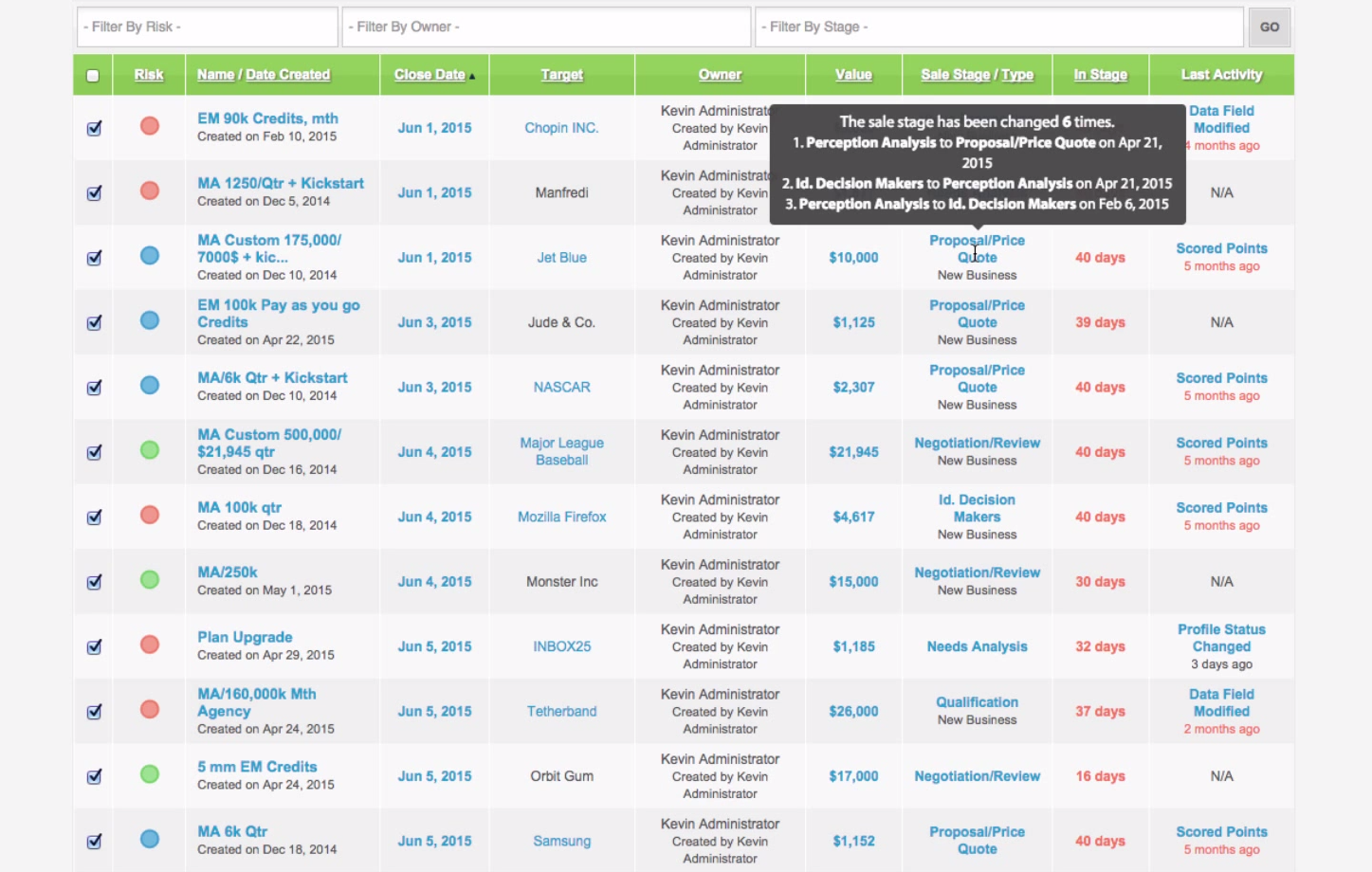 Requirements