If you're a digital marketer, chances are you dedicate a lot of bandwidth attempting to drive relevant traffic to your website. Whether it's SEO or PPC, your website is the digital face of your business. It represents your brand, and as such, leaving a good first impression is important to enticing and retaining prospects.
Your website is located in a wealth of information and analyzing how prospects are finding your business is invaluable. Understanding which traffic sources are directing relevant and qualified leads to your business puts you, the marketeer in the drivers seat for determining the strength and niche market you'll want to follow. LeadFWD's Traffic Source Report breaks down your website's traffic and the very web sources that drive it.
Filter your traffic sources by the month, quarter or year to ensure no aspect of your analytics go unobserved. Different sources will denote various interest levels with your business. Analyzing a user's depth and time on your website will help weed out which sources are driving high interest level prospects. LeadFWD's Traffic Source Report further breaks down your traffic sources by determining which sources have led to opportunities and revenue growth within your business.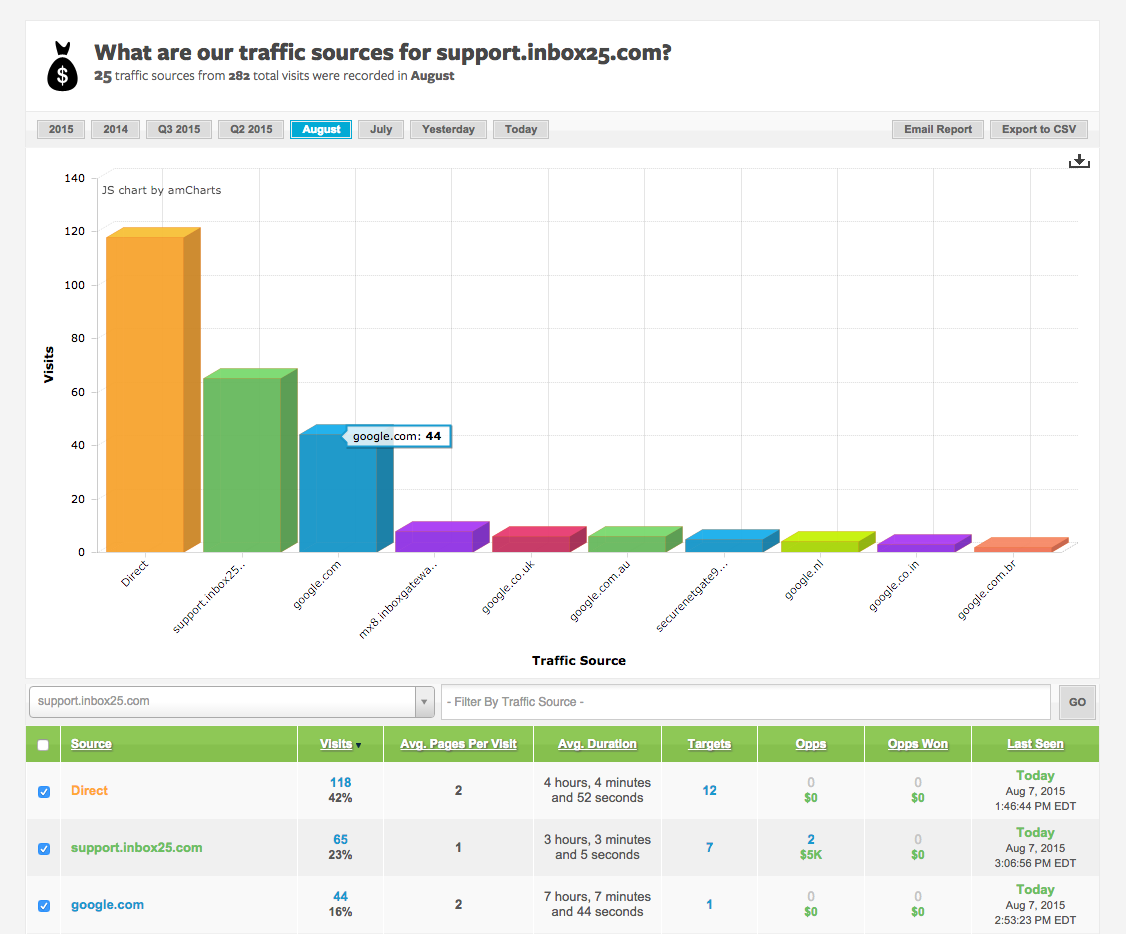 Requirements
Note*** If user's browser does not relay a traffic source to Site Monitor, LeadFWD will default traffic source as direct.