Email Performance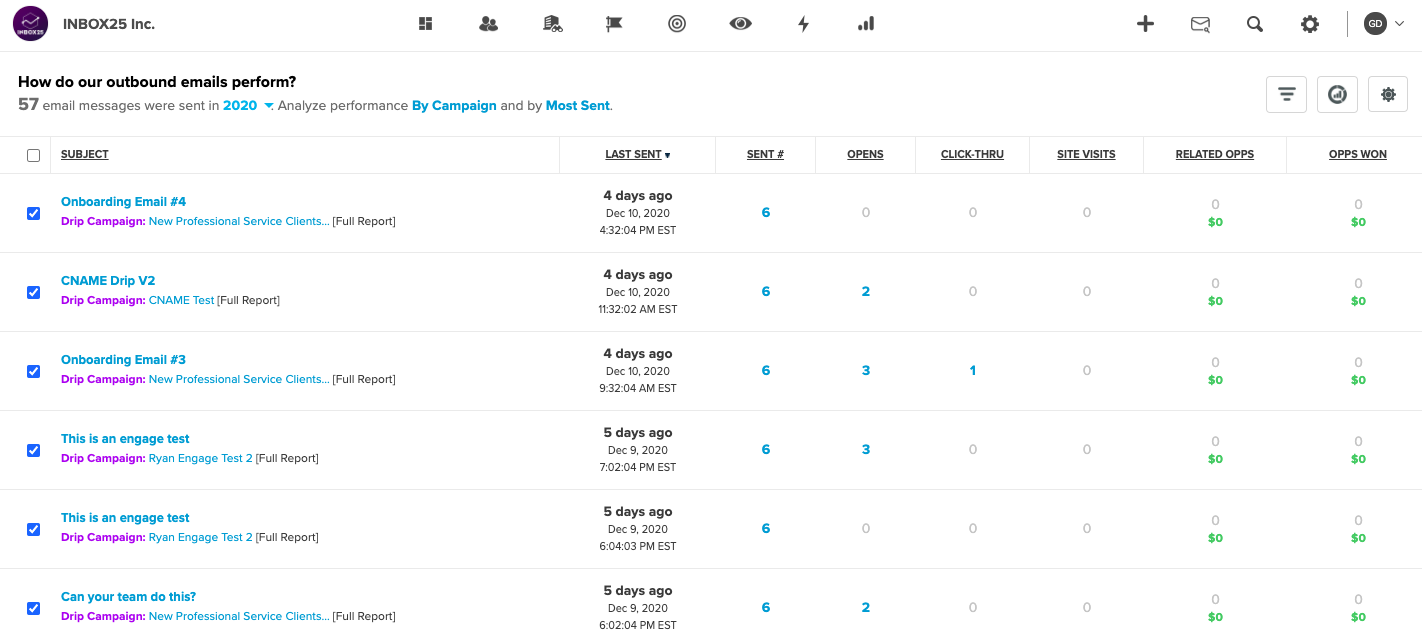 With the Email Performance report, you can gain quick insight into any and all outbound campaigns, whether through Automation, Content Stream or Direct Campaigns. Filter by each type, or by the type of response (most sent, opens, etc). Like what you see? You can email the report to any email address of your choosing or export the results to a .CSV.
---
Email Campaigns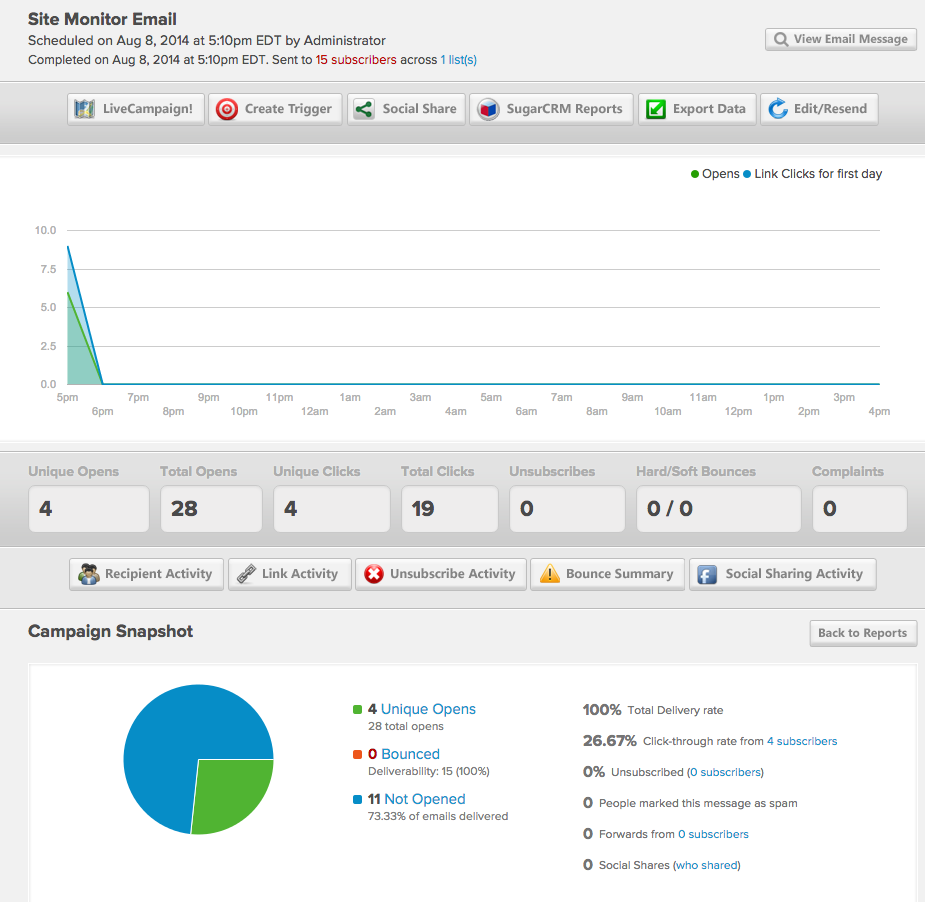 To View an Email Report of a particular Email Campaign, you can simply navigate to Analyze--->Email Campaigns. From there, click the highlighted campaign you wish to view the report for and Boom, there ya go. All the analytics you crave as well as detailed summaries of link activity, unsubscribe and bounce reports as well as the Sugar Report; all within one neat view.
---
Content Stream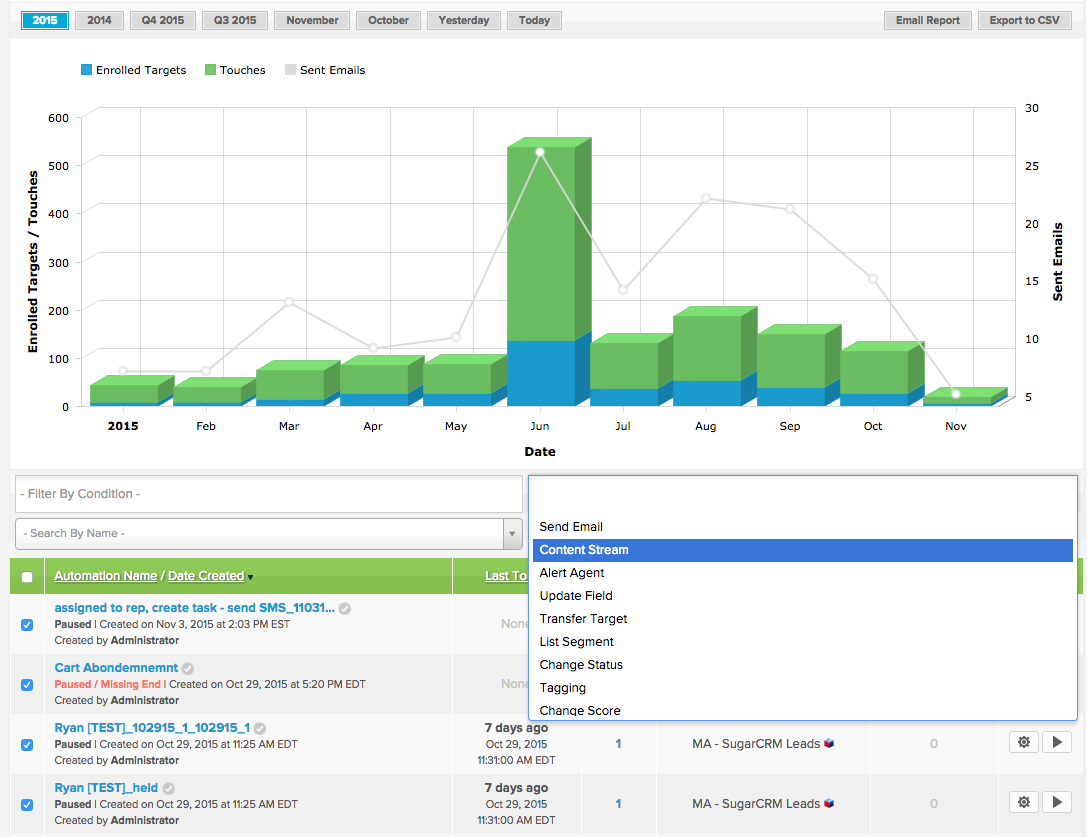 From the Automation Manager, click on the Gear Icon--> View Email Report associated with the Automated workflow running your Content Stream. You can also filter by Action within the Advanced Search Bars to segment any workflows where a Content Stream is present.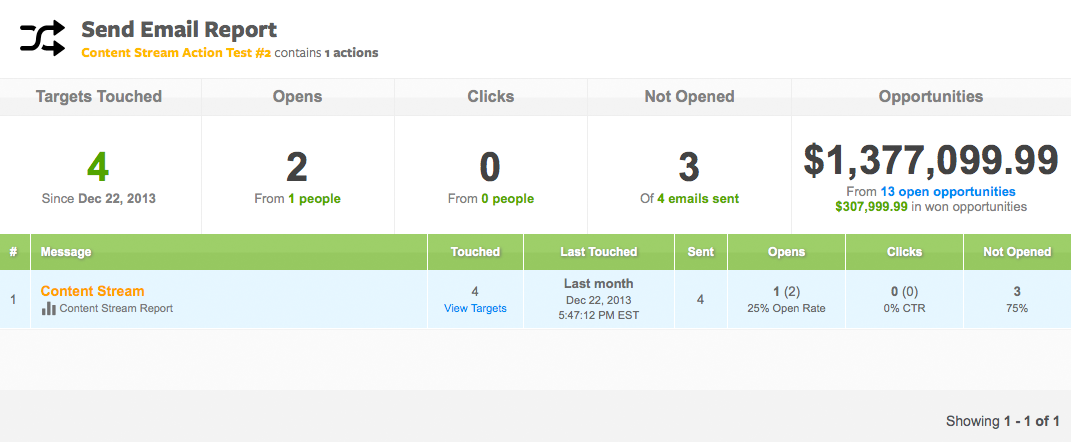 The View Email Report contains a general view for the Content Stream that is contained in your Automation Flow. This allows you to quickly view content stream performance. The report will show you total amount of Sent, Opens, Clicks, Non-opens as well as Opportunities associated with records enrolled in the stream.



Clicking 'Content Stream Report' will take you to a more defined report for how the stream is performing.

The Engagement Tracker provides insight into the engagement level of each individual target, by classifying them into performance categories. The Engagement Tracker also works with click-thru activity as well, just toggle the chart by clicking on the highlighted 'Clicks'.
By clicking on any point on the Engagement Tracker chart, you can drill down to see the specific targets that are computed in the performance category.

The content table shows a list of each email message in your stream. It includes several performance metrics that you can drill down and view, including opens, clicks, targets touched, etc.

By clicking on 'view targets' or the unique value for opens, clicks and not opened you can view the detailed target report view.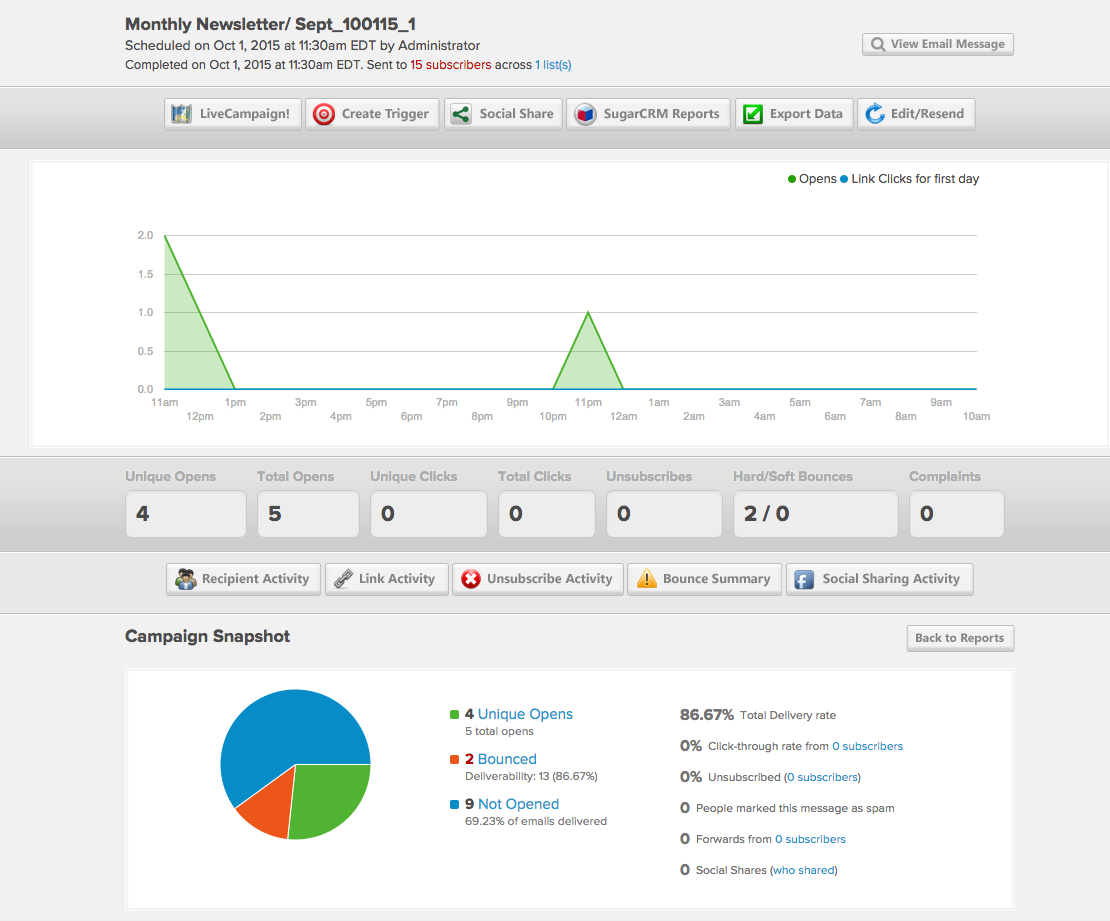 Clicking on 'Campaign Report' for any single email within the stream will bring up a detailed report of that specific campaign, where you can drill down to look for link activity, social activity, bounce/unsubscribe summaries as well as export the results to .CSV
---
Send Email Action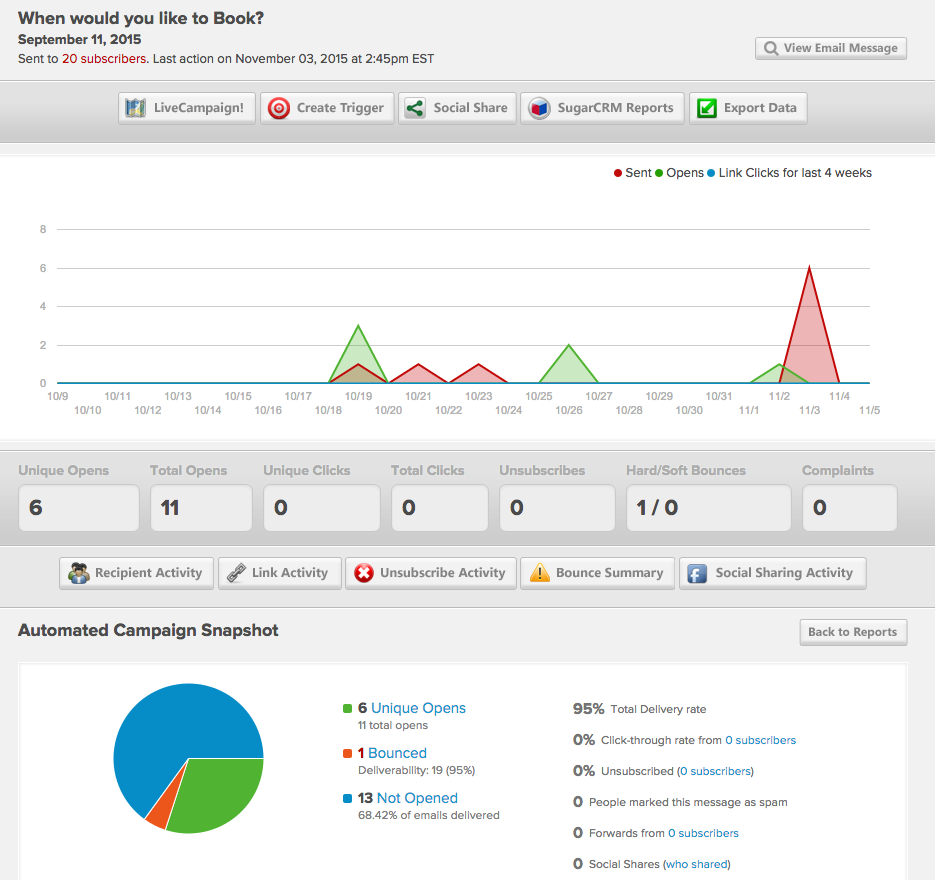 To look at a detailed report for a particular Send Email Action within a workflow, navigate to the designated workflow, click on the Gear Icon associated with it ---> View Email Report. From there, you'll be taken to a similar screen as if you were viewing a Direct Email Campaign.