To connect a Gmail email account is a quick and easy process with the Google Workspace (Gmail API) connector.
Google Project
Before a Gmail account can be connected using Oauth, an Administrator needs to create a Google Project to grant access to Leadfwd to the Gmail API. Depending on organizational access you may need to include members of your IT Department. Our article on creating a Google Project will guide you through the process (5 mins).
Once the Google Project has been created, the Leadfwd Account Owner will need to connect at least one email account from the domain to complete the integration. At that point any user can then proceed with connecting their own email account using their Google Workspace credentials.
Get Connected
Navigate to Engage from the primary application navigation and select Mailbox Connector
Select Connect new mailbox

If you are setting up a mailbox for a specific user then you can click on the run setup link next to their name.
On the mailbox setup screen, select the dropdown option for Google Workspace (Gmail API).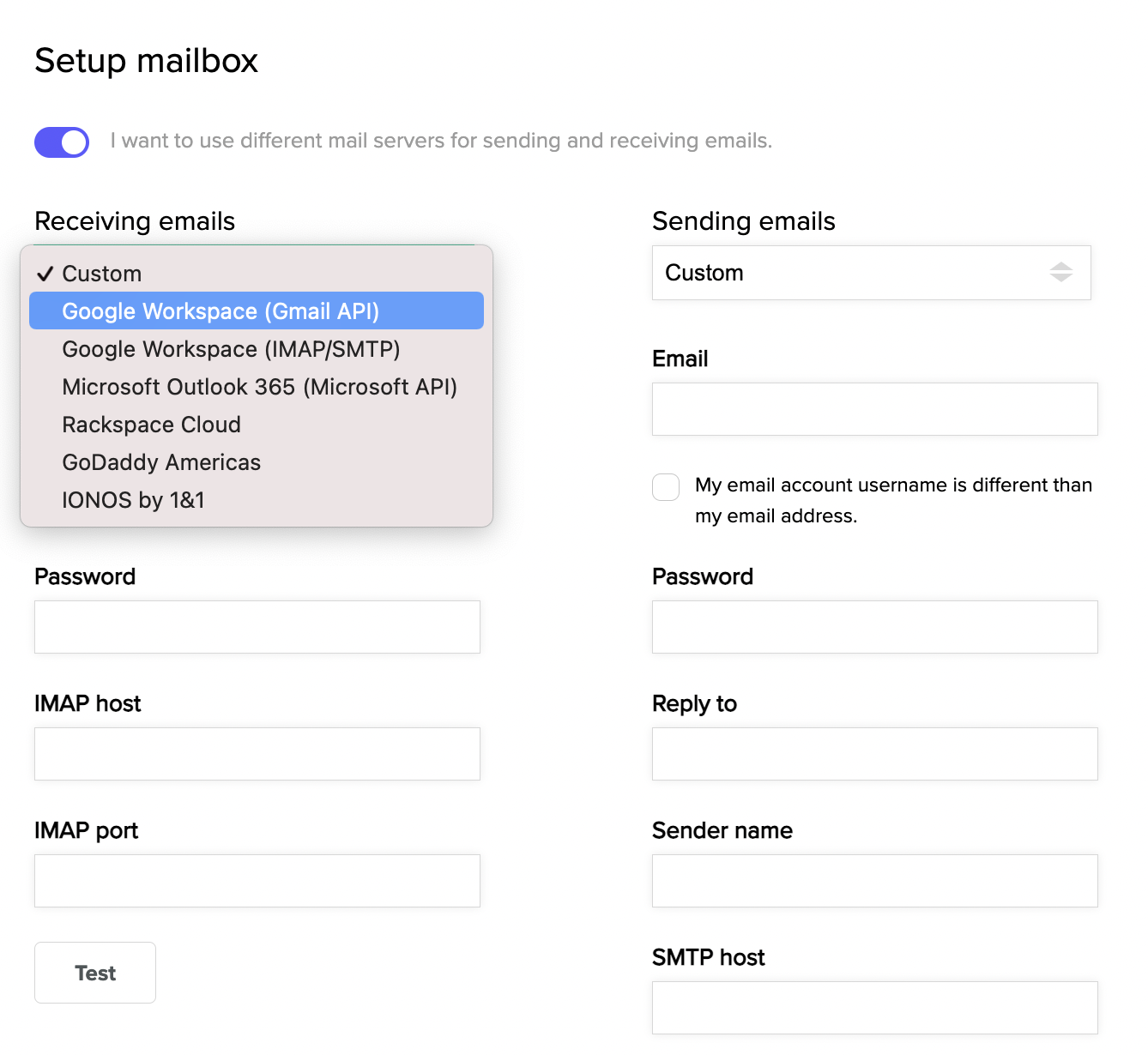 Select a Google Workspace Domain
Select a domain from the saved list of authorized domains. If you do not see your domain, you will need to request that the Leadfwd Account Owner connect a
new Google Project
that grants Gmail API access.

After you select your domain, click the Sign in with Google button. You will be redirected to a Google consent screen to review how Leadfwd will interact with your Gmail account. After review, click Allow.
If you're logged into multiple Gmail accounts, you will need to select the corresponding account that you're connecting from your list of logged-in users.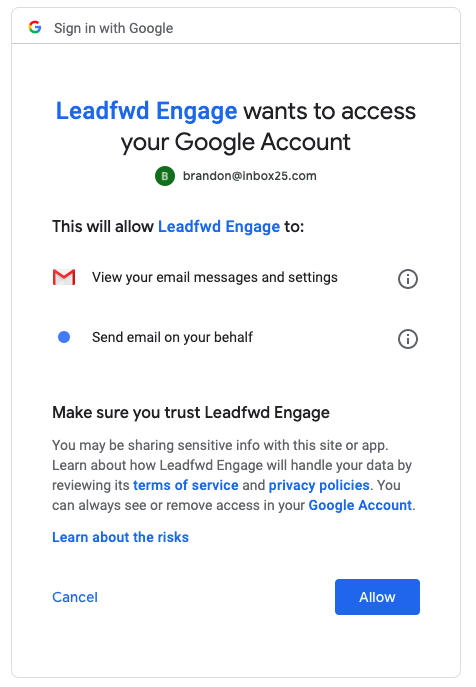 Finish Oauth Setup & Add Sender Name
Upon completion you'll be redirected back to the Mailbox Connector view and your new mailbox will now be showing as active. To finish, click the
to add the
Sender name
for your new mailbox. This information does not transmit from the Gmail API.

Additional Mailbox Options
Additional configuration settings and options exist for individual mailboxes: