For Marketing & Campaign style lists users have the ability to either upload whole lists of records (from a CSV file) or copy/paste them directly in to the list.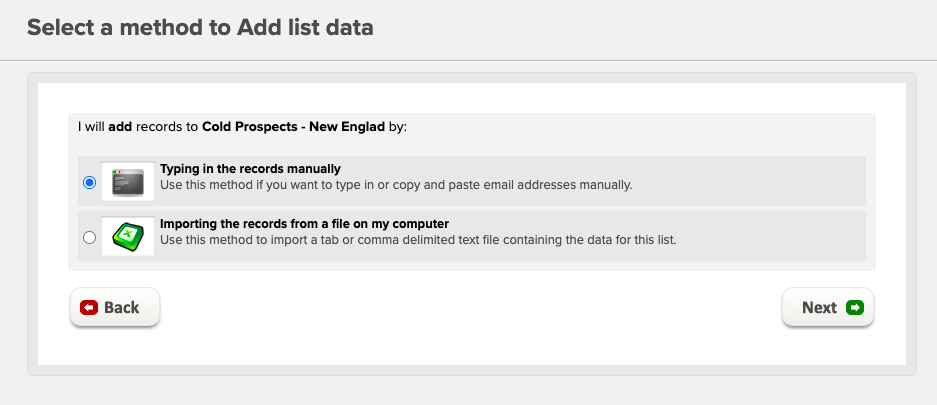 ---
Manual Record Entry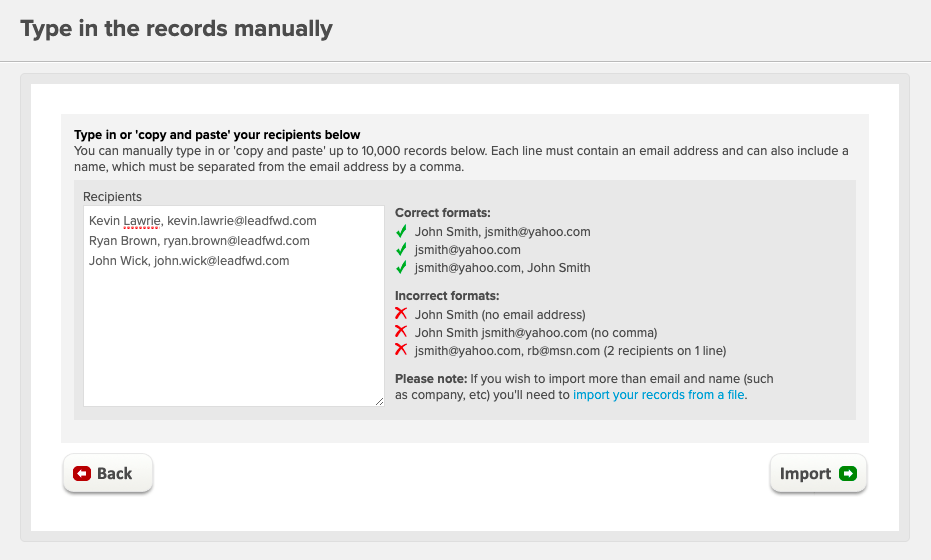 Uploading records through manual data entry will all you to write out a full name & email address for the record. LeadFWD accepts three (3) different styles of formatting while putting in your information: 1) Name, Email; 2) Email; 3) Email, Name. If you need to include more data for a record such as a company name or phone number than you'll need to import your records from a CSV file.
Once done inputting all the records you want click on the Import button to complete the process.
---
CSV Import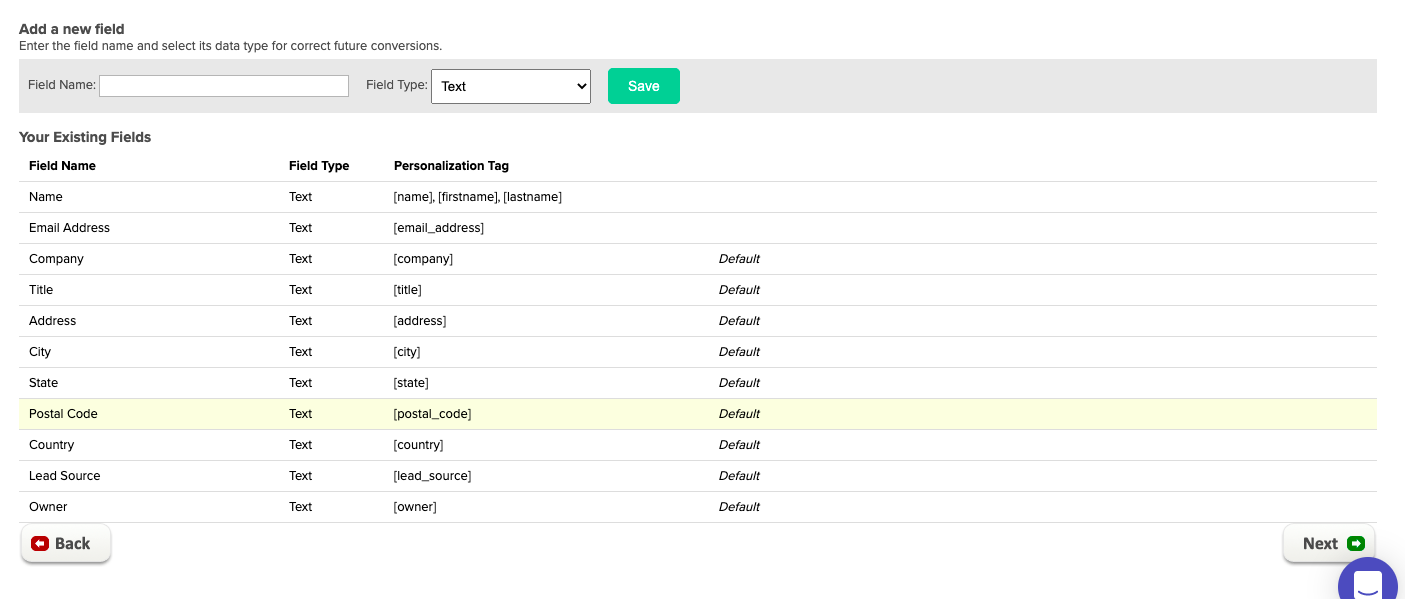 If going the CSV route you'll first need to define if any additional data fields are needed. Be default LeadFWD will create basic data fields that cover the range of what is most likely needed. This includes company, location, and source data fields. If more are required then the user can create any fields that are missing and choose a corresponding field type.
Once all data fields are created click on Next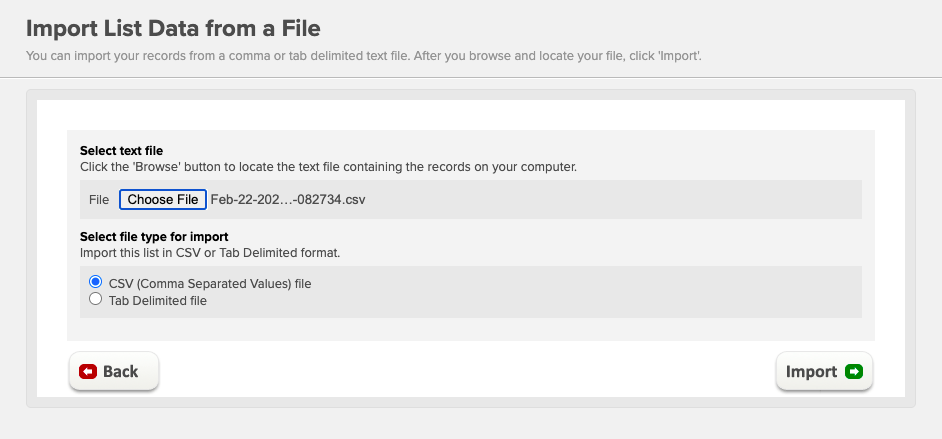 On the next screen you'll choose the file you wish to upload and then select the type. Either a CSV or Tab Delimited file. Once the file has been chosen click on Import
On the following screen you'll be prompted to map the data in the file to the correct data field for usage. This means linking the email address to the email address data field and so on.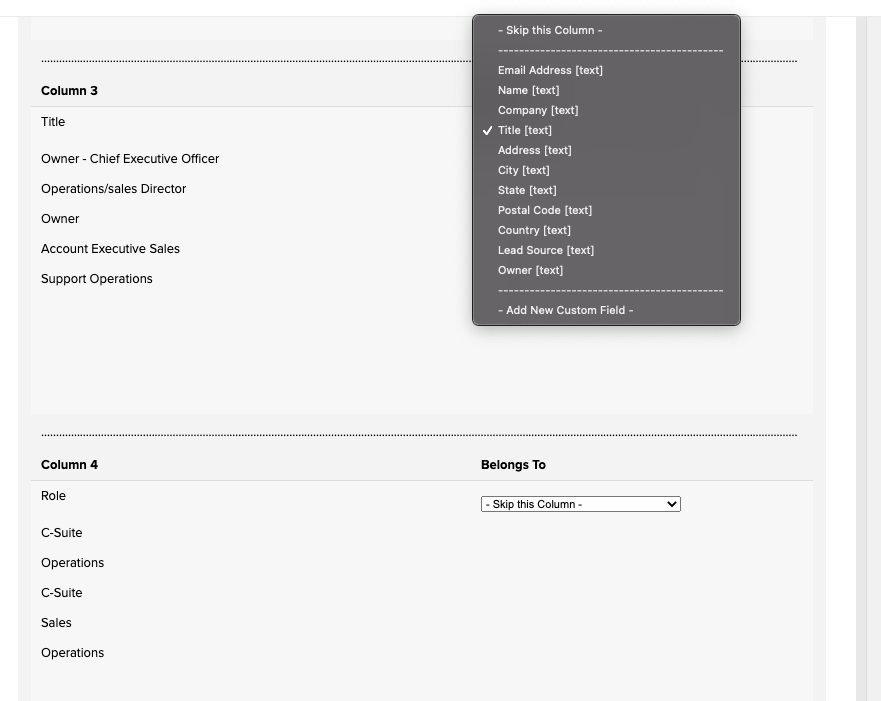 If you don't need the data in a column you can select Skip this Column and the information will not be mapped. Or if you realize you're missing a particular column you can click Add New Custom Field and add a new field.
Once you're finished mapping fields click Next. You've now completed the upload process. Please note that depending on the amount of data this process of finishing the complete upload can vary from 10 minutes to 60+ minutes depending on the size of your data set.