To fully integrate Engage with your SugarCRM instance you will need to connect to your CRM instance and install the LeadFWD Module Package
---
Installing the Module Package to your CRM Environment
You can locate the module install package by navigating to Settings / Integrations / SugarCRM and scrolling to the bottom of Integration Settings. At the bottom of the page there will be a link to the latest version of the full module. Click on the version to initiate the download to your local drive.

Once you have the latest version of the module package move over to SugarCRM. To install the module in your CRM instance you need to be a System Administrator with access to Admin -- Module Loader.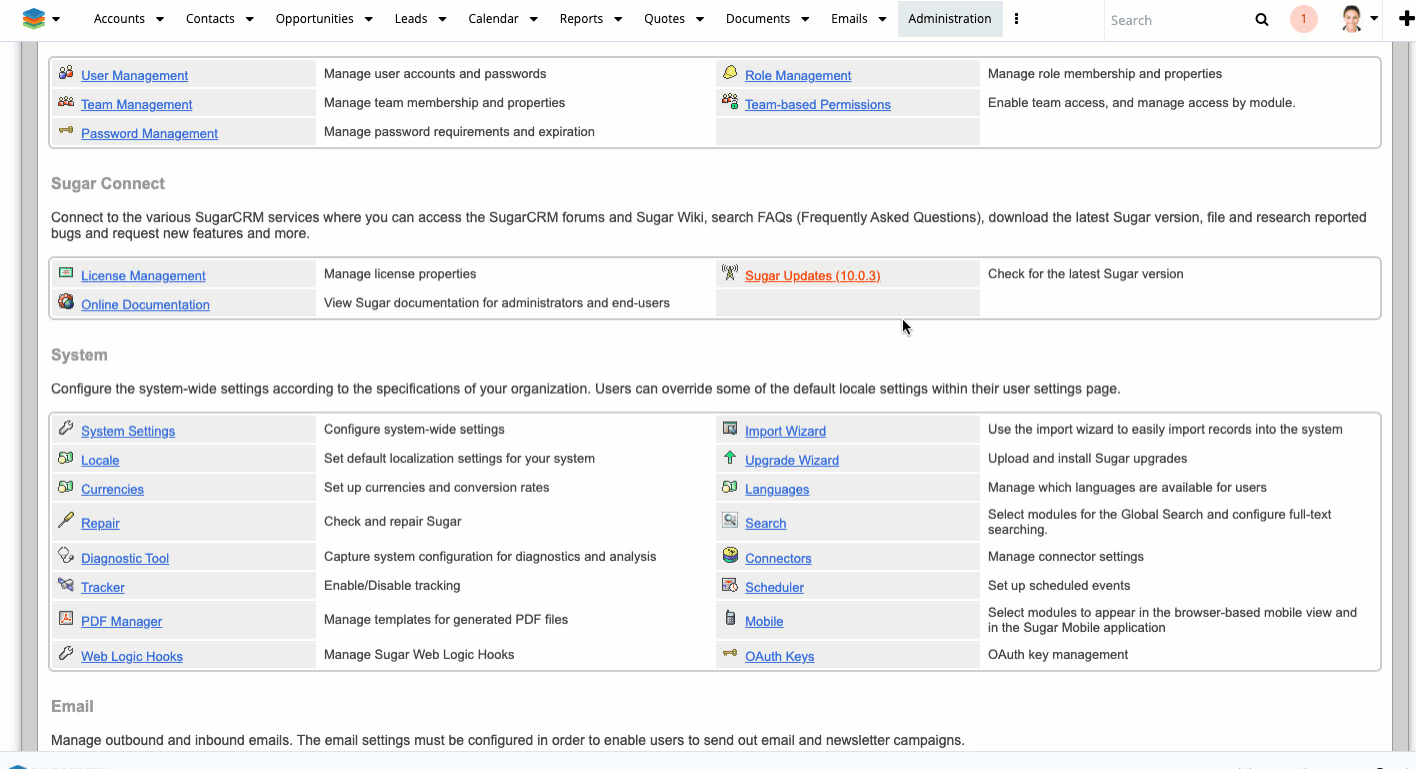 From there you will upload the downloaded zip file in it's entirety. Once you have uploaded the file click on the install button. Once the installation has completed your screen should look like this: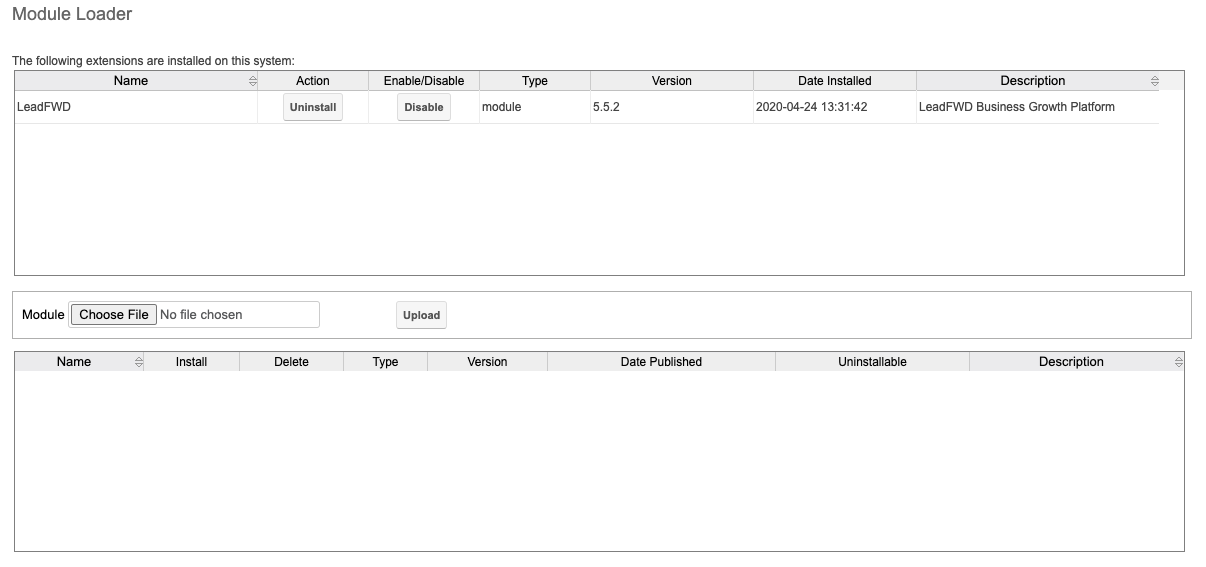 After installation you will log in through the LeadFWD login portal here: link
Congratulations you have now connected LeadFWD with your SugarCRM instance!
---
Turning on Modules and Syncing Data
The only thing remaining is to go and turn on the data modules you wish to interact with. LeadFWD allows you to interact with nearly all out-of-box data modules that SugarCRM provides. With the appropriate modules enabled this allows the LeadFWD system and your CRM to exchange data in a real-time or scheduled sync format.
Access the SymSync Manager from the settings dropdown. From there you can enable which data modules you would like to interact with. Certain modules such as Leads, Contacts, Accounts, and Targets will also prompt you to select which specific data fields you want LeadFWD to have access to. The more data fields available the more personalization options you will have when writing emails for your sequences. You may also return at a later time to bring over any new or additional fields you may require.